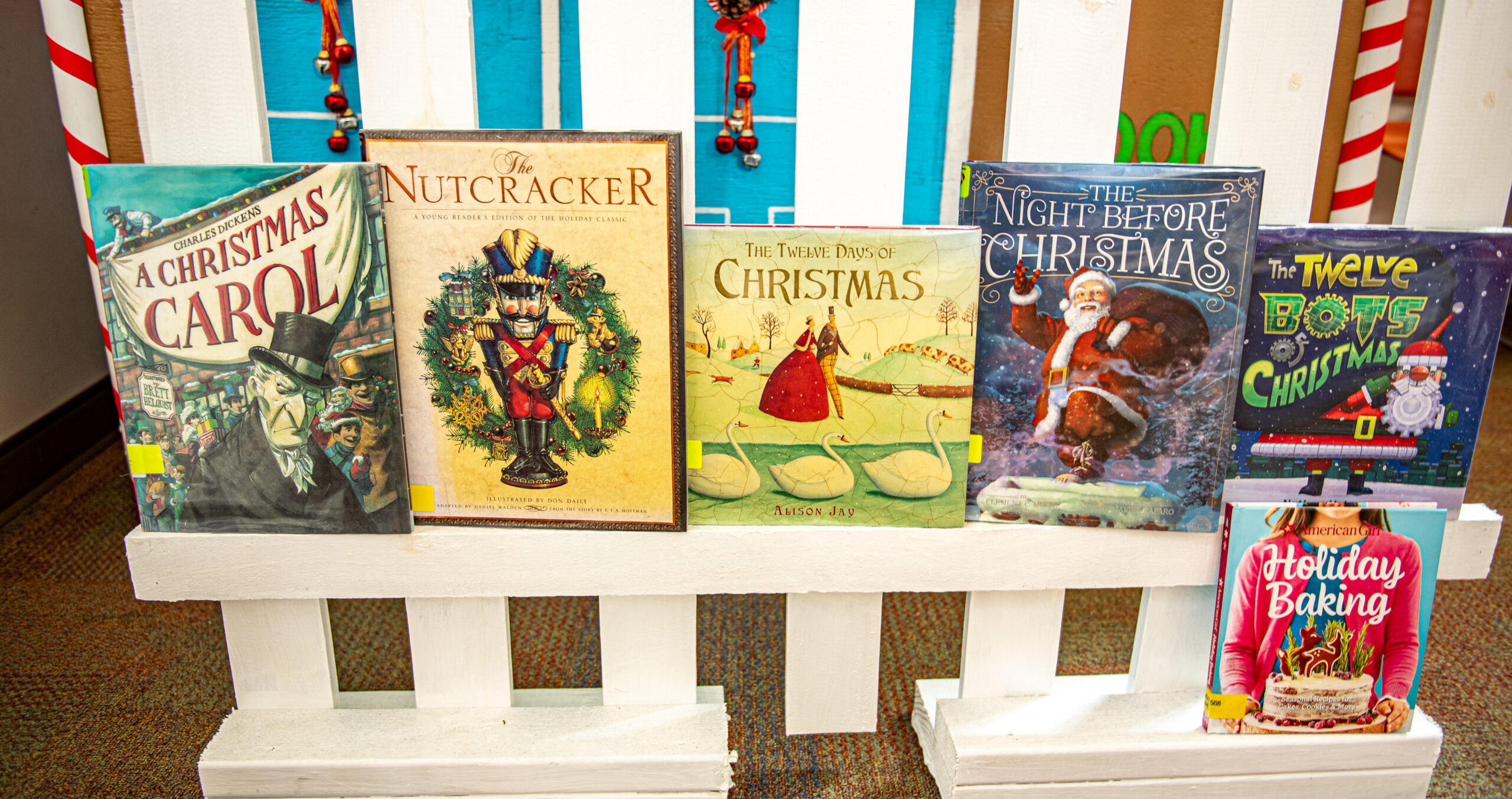 Want more ways to get into the holiday spirit? Check out these holiday book picks from the staff at Albert L. Scott Library
For Thanksgiving (November 25th), the library has many books including cookbooks, craft books, storybooks, and history and poetry books.
Thanksgiving Day by Lydia Maria Francis Child
Sarah Gives Thanks by Mike Allegra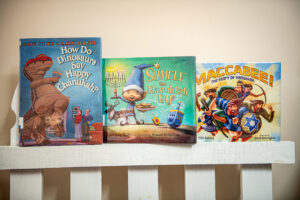 Hanukkah (November 28-December 6)
How Do Dinosaurs Say Happy Chanukah? by Jane Yolen
Maccabee! The Story of Hanukkah by Tilda Balsley
Shmelf the Hanukkah Elf by Greg Wolfe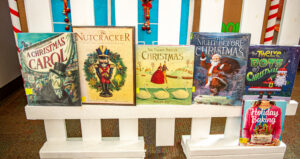 Christmas (December 25th) The library has hundreds of Christmas books for people of all ages. Here are some children's books:
The Night Before Christmas by Clement C. Moore
The Twelve Days of Christmas by Allison Jay
A Christmas Carol by Charles Dickens
The Nutcracker by Don Daily adapted by Daniel Walden from the original story by ETA Hoffman
The Twelve Bots of Christmas by Nathan Hale
Join us for a Crafty Christmas!
In December, kids and families will get to show their creative sides when the Library's holiday Gingerbread Workshops return. Two workshops will be offered—Artful Afternoon on December 7 at 4-4:45 p.m. and Expressive Evening on December 7 at 6:15 -7:00 p.m. Families can sign up in advance for a chance to design and decorate a festive and fun gingerbread house. Cost is $2 per house when families sign up by Monday, December 6. The library will provide all supplies for decorating tasty-looking houses! Workshops are in the meeting room, and children must be accompanied by an adult. (If paying by check, please make it out to the library.)
For a full schedule of library activities and events, please visit cityofalabaster.com/221/Library.
Click here for more library book picks.