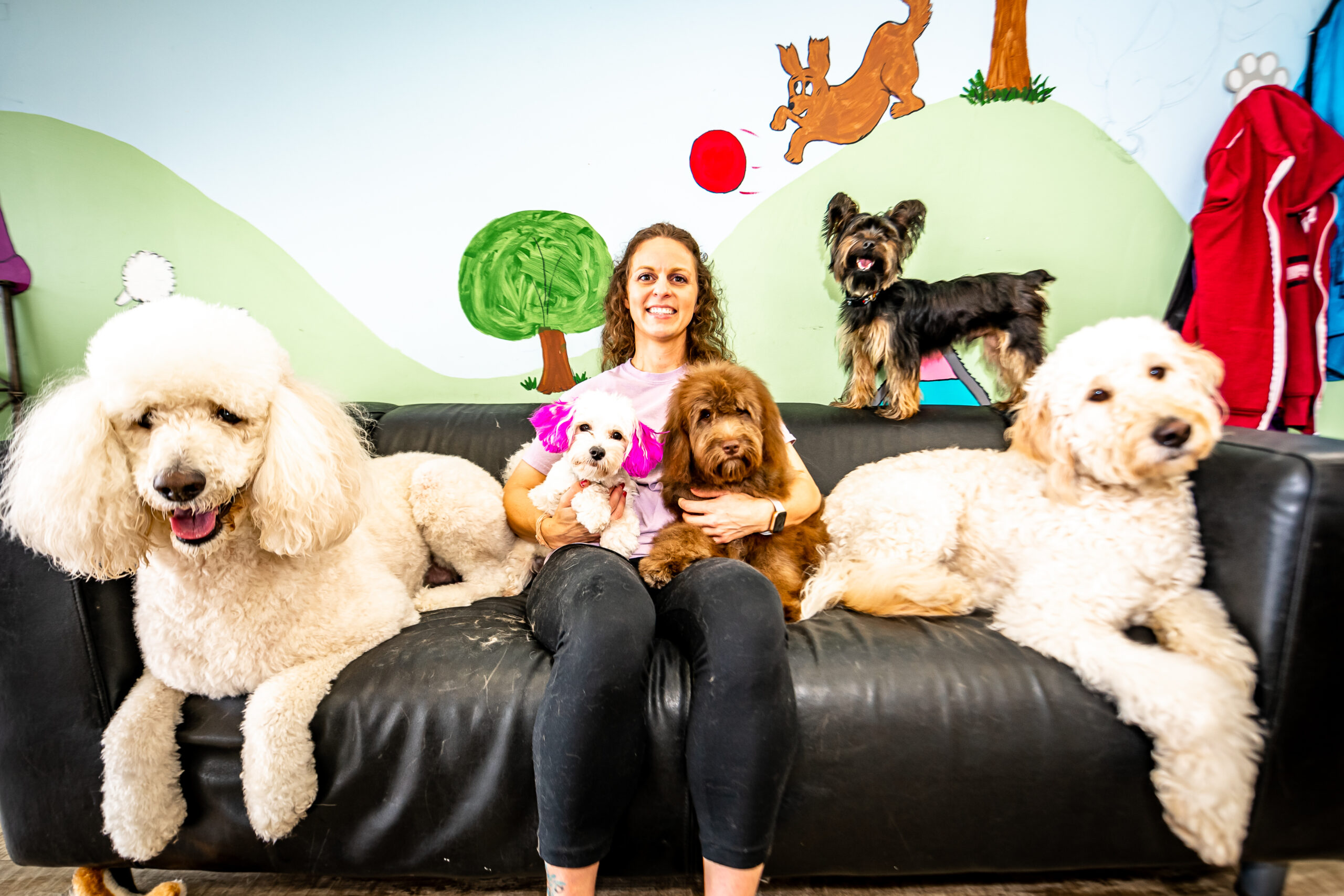 Pet grooming takes attention to detail, hard work, and plenty of TLC
Alabaster Connection: What does Shaggy Chic offer?
Tonya Lammons: We are a full-service pet grooming salon and doggie daycare. We've also partnered with the trainers, Love Them, Train Them. Their training classes take place at our salon.
AC: When did you start SC?
TL: November 2017
AC: What job or roles in the past best trained you?
TL: I worked my way up from a bather to groomer to salon manager at Petsmart. I learned a lot about customer service, marketing, and the business side of things. Working for a local salon owner opened my eyes to what "could be" for me and how different that environment is from a corporation. I also worked for a local veterinarian, where I was introduced to cat grooming and handling dogs with special needs (i.e. senior pets and medically or behavior-challenged pets). Before opening my salon, I did a lot of home visits, which allowed me to pay more attention to detail and learn more about connecting with animals on a more personal level.
AC: Why did you choose your location?
TL:  I've always had a client base around Alabaster, Calera, and Pelham so I knew I wanted to stay around the area.
AC: Why do you think people seem to like your business?
TC: A lot of our compliments are aimed at our attention to detail. Unlike most grooming salons, we allow the dogs to run and play with friends while they wait for their turn on the grooming table. This approach has proven to be beneficial for dogs with kennel aggression or high anxiety, by making them more comfortable with the environment they are in, and in turn, making it easier for us to provide a high-quality service for every pet.
AC: What advice would you give someone thinking about starting a business?
TL: The best advice I could offer is to never give up on your dream. And just because things don't happen the way you think it should doesn't mean you will not be successful. Just means God has a different plan.
AC: Why work and live in Alabaster?
TL: Being a resident of Alabaster, having two kids in the school system, and owning a business here has allowed me to see a lot of my clients around town and build relationships, which I love!
AC: Do you plan to expand or grow in the future?
TL: Yes! I am already out of space. I plan to acquire a larger facility within the next couple of years.
AC: Is there a business or person who you used as a role model for your business?
TL:  My grandmother instilled my love for animals. She would routinely take me to visit the local animal shelter, and regular visits to Dr. Hubbard (Countryside Animal Hospital) for our stray dog collection over the years. As a new business owner, Dr Hubbard connected me with the right people from whom I was able to receive necessary financial help.
AC: What does it take to succeed in business?
TL: Focus, motivation, knowledge, and leadership.
AC: What is the most challenging aspect of SC?
TL: Keeping my employees happy and motivated.