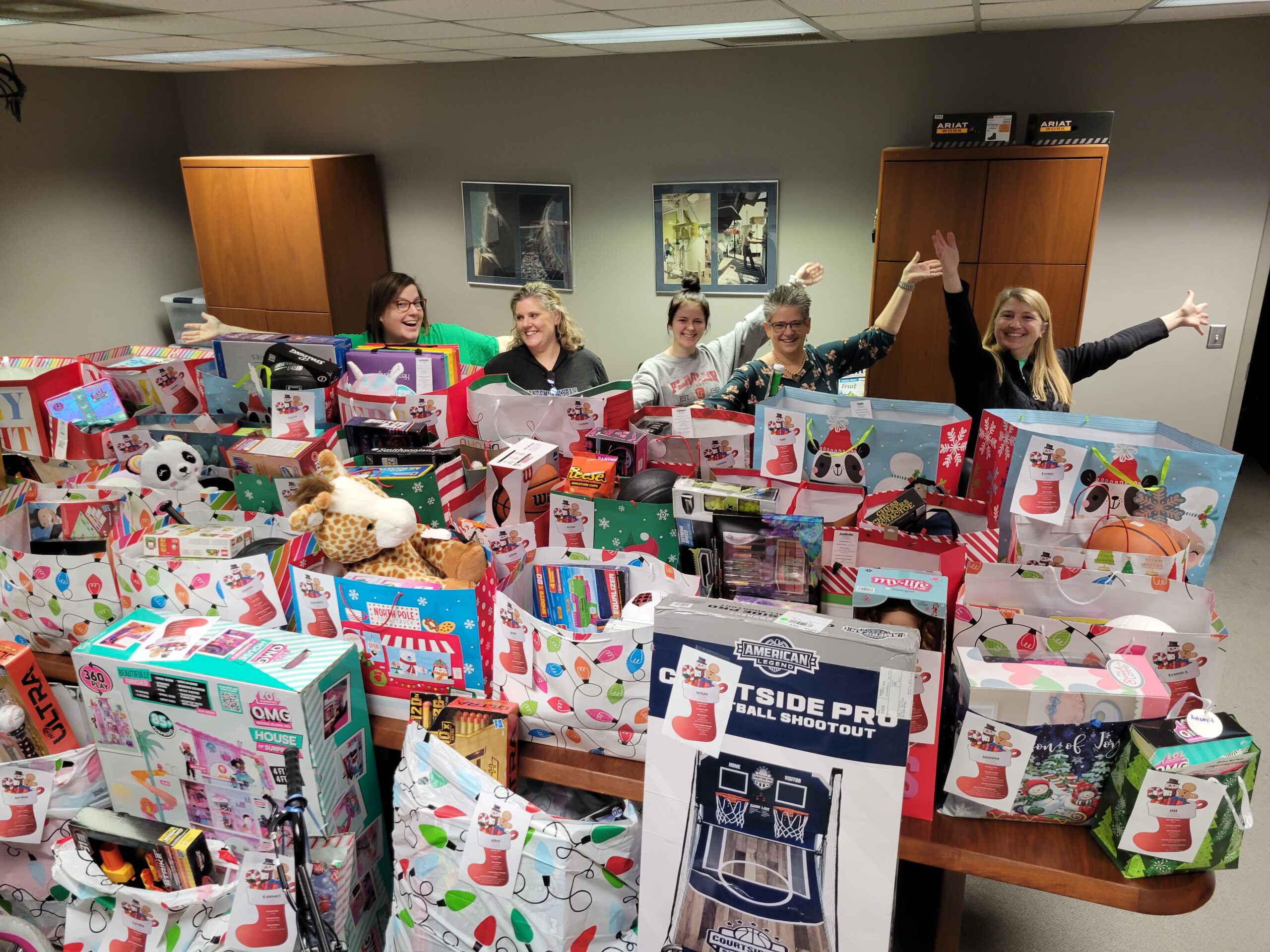 By Trent Gaede
Most of us have heard of Big Brothers Big Sisters (BBBS). In a nutshell, the program finds mentors like high-school students and older adults to act as brothers and sisters to younger children who could use a role model—someone positive to enter their lives who is not judgmental, just caring and willing to spend some time that parents often don't have enough of. Big Brothers Big Sisters has been around since 1904, created by New Yorker Ernest Kent Coulter. Coulter was a writer, lawyer, public administrator, and a tireless supporter of children in need. His worked to "create and support one-to-one mentoring relationships that ignite the power and promise of youth."
Many children ages seven to 18 are facing adversity today. Some are dealing with issues at home, anxiety, or peer pressure, while others may simply have confidence issues. Typically teachers, parents, or caregivers will recognize the need for help, and they reach out to the program and the connection is made. "It's really simple," says Brooke McKinley the Mentoring and Development Coordinator for the Shelby County office, which was founded in 2014. "There are many ways to connect with us."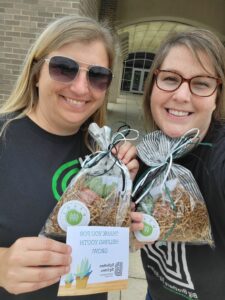 McKinley explains how Big Brothers Big Sisters works in Alabaster: "We have two main programs. Our school-based program and our community-based program. Our school-based program matches high-school mentors, or Bigs as we call them, with mentees, or Littles, at their corresponding school. For instance, Bigs at Thompson High school can be matched with Littles at Meadow View, Creek View, Thompson Intermediate, or sixth graders at the middle school. School-based matches meet once a week for one hour with a commitment to volunteering through an entire school year. Our Bigs read to their Littles and help with homework and just talk to them. The community-based program is our more traditional program that most people are familiar with. A Big is matched with a Little in the community, and they spend their time doing activities together twice a month. These activities could be anything from going to the movies, grabbing a bite to eat, or just hanging out at the park. The goal is is a one-to-one mentoring relationship being created and nurtured. Volunteers in this program must be 21 or older, complete an application, interview, training, and complete a background check. Typically, Bigs meet with their Littles twice a month for a couple of hours with a commitment of one year."
Another approach to the community-based program is through couples mentoring. Married couples who want to mentor together are matched with a Little Brother or Sister. They meet with the child and spend time at events or activities in the community the same way, but the program provides some flexibility to the spouses within the match. They can participate with the child together as a couple, or if one spouse is particularly busy one week, the other can participate with the child individually. The child not only benefits from the addition of two caring adults in his life, but he also gets to see first-hand how two adults interact in a healthy, loving relationship.
Becoming a mentor
Let's say someone wants to volunteer but is worried they may not be qualified? The answer is that you don't need any special degrees or job skills to be a role model. "You just need to care about changing someone's life," says Brooke. "Role models come in all shapes and sizes."
How can Alabaster residents get involved?
Those who would like to get involved can become a volunteer, enroll a child, or make a financial contribution. The program is 100-percent free to Bigs and Littles, and that's because of generous supporters. Keep in mind, once you get all the answers you need to volunteer, you still have complete support from the staff as questions arise. What kind of questions come up?
° How much money should I spend on my Little? You are not expected to spend much money at all. It's the experience that counts.
° Will I replace the parent in this relationship? You will be like a welcome family addition.
° What kinds of things should I do with my little brother/sister? Share an activity that gives you something in common to talk about, check out a book to read together, play a board game, talk about music, sing, laugh, exercise.
Members of the community can stay informed by liking Big Brothers Big Sisters of Shelby County on Facebook at facebook.com/bbbsshelby. Information can also be found on bbbbsbhm.org, or speak directly to Brooke McKinley at [email protected] or 205-378-4050.
The City of Alabaster allows the BBBS staff to use an office in the City Hall building. As Brooke says, "We are grateful to Mayor Brakefield and the city staff who have been so gracious in allowing us this opportunity. It makes logistics so much easier. It's convenient."
The kick-off for the next school year is in August. For those who want to get want to get involved, they could host an activity-box drive to help them get prepared. Activity boxes go to each school and are filled with activities for the Bigs and Littles to do. They include things like coloring books, markers, playing cards, puzzles, UNO, Connect Four, etc.
Big Sister Anna Cate Tanner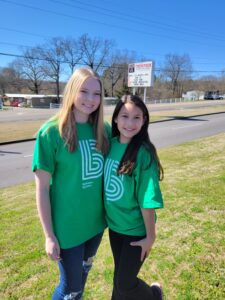 Anna Cate Tanner, a recent THS graduate got involved with BBBS through the peer helper program. "Once I volunteered, Ms. Brooke came to us and gave us a survey, which asked me questions about my interests and personality. They do that to help match us best with our Littles. I was matched with Tatum, a fifth grader from Thomson Intermediate. Every Wednesday during my morning class, I would go and spend an hour with Tatum. It took a couple of visits before she warmed up but after that it was great. Tatum loves to dance and make string bracelets, and we talked about all sorts of things together including school work. She also loves playing games, and we played UNO a lot. What I loved about this was that I felt like I got to make a positive impact on Tatum's life. I feel blessed and grateful to have been able to do that." Anna Cate will be attending Auburn in the fall and will study genetics.