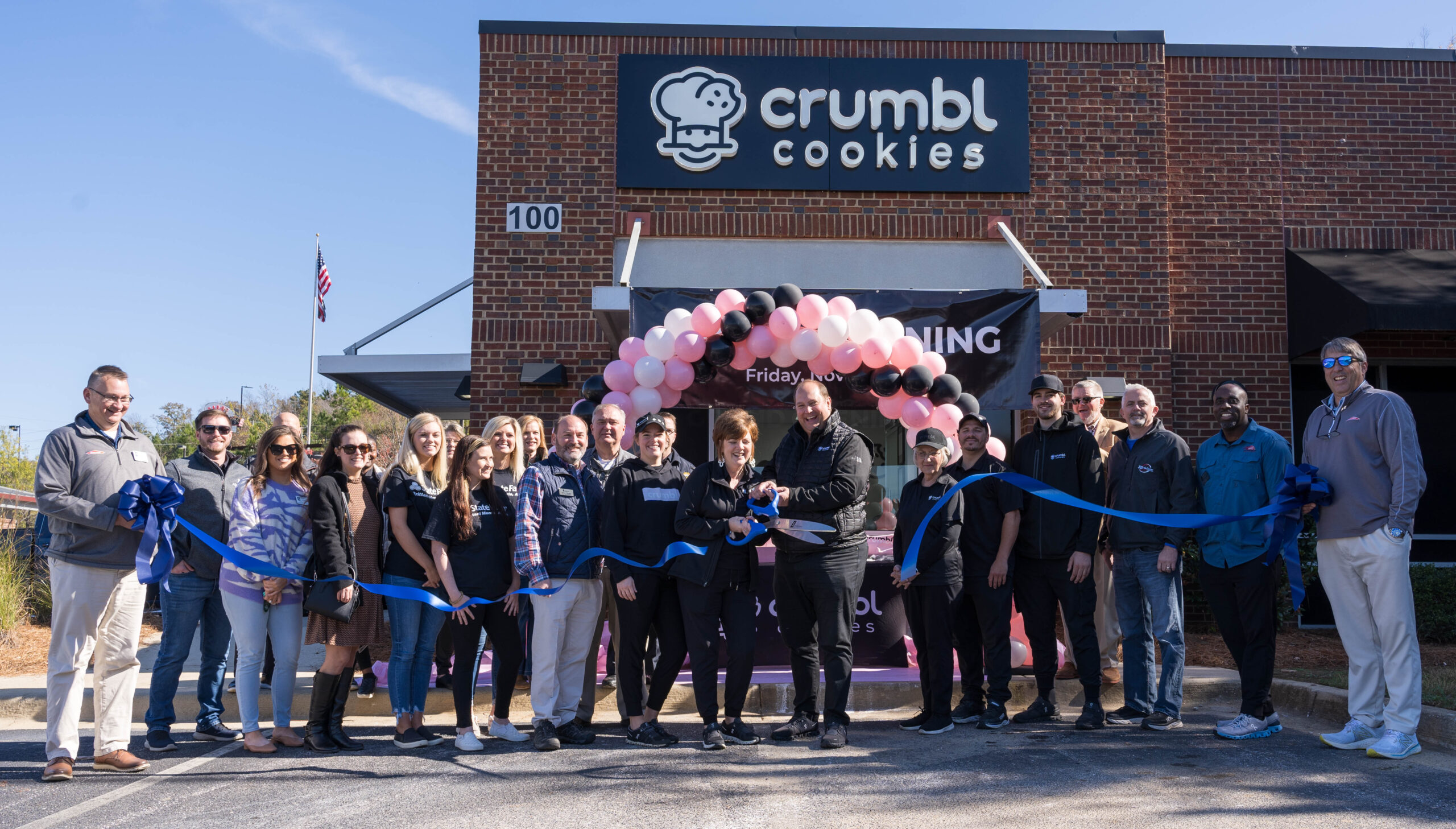 Alabaster Amstar 14 Theatre Adds Luxury Recliners And More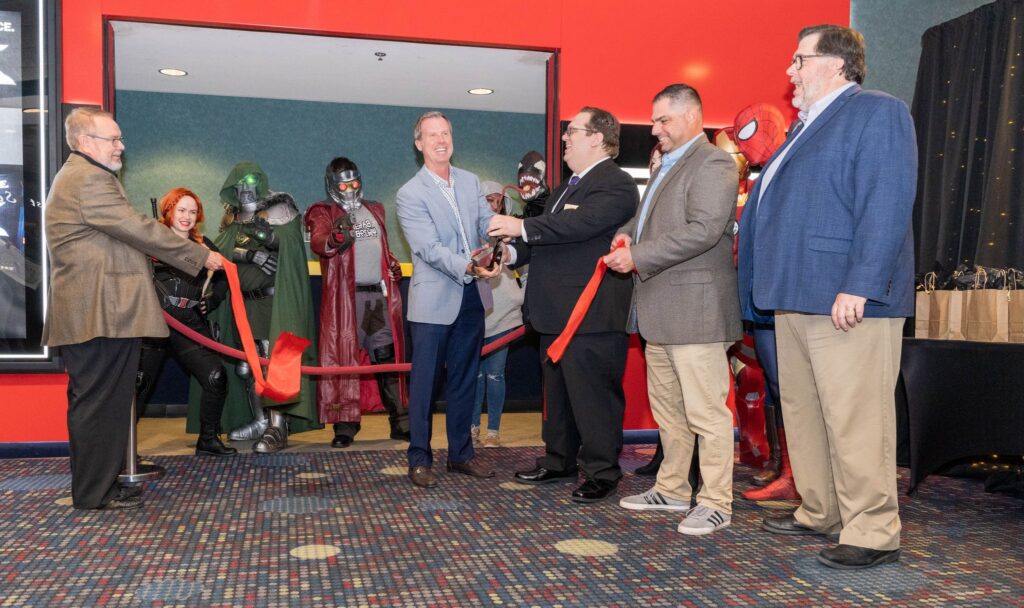 The upgraded GPX auditorium in the Alabaster Amstar 14 Theatre features the biggest and brightest screen with 4K laser projection, immersive Dolby Atmos® sound, and all 14 auditoriums have been upgraded to first-class luxury recliner seating. "We are excited to provide our Alabaster market a fantastic movie-going experience with the addition of the GPX auditorium and luxury recliner seating at AmStar Alabaster," says James Wood, CEO of VSS-Southern Theatres. "These additions have elevated the theatre and the movie-going experience for our guests in the Alabaster area." Located at 820 Colonial Promenade Parkway and open seven days a week, Amstar Alabaster offers discounts for military members, children, and seniors every day of the week.
For advance tickets please visit: AmStarCinemas.com
Premier Family Dentistry Gets A New Home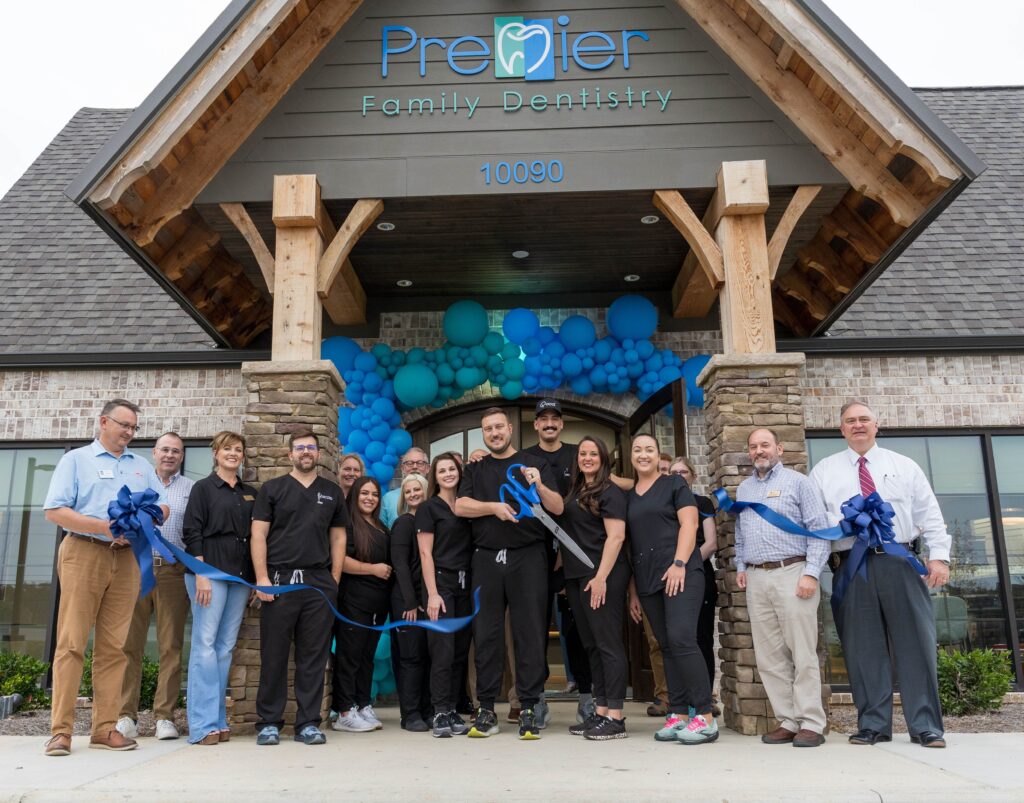 Premier Family Dentistry has a new Alabaster address: 10090 Hwy 119. The growing practice needed more room to accommodate patients in a comfortable environment. The goal was to stay in the Alabaster area, on Highway 119, close to the original location. So, Dr. Zanthos took two overgrown lots and turned them into a modern dental office creating a custom floor plan, overall design, unique décor, and all new equipment for patient comfort. Premier Familyis a general dentistry in a private practice, without corporate influence. They offer cosmetic dentistry with a main focus on great patient care. Preferred providers for a wide variety of insurances, they work with Medicaid, All Kids BCBS, and Medicare. About Alabaster, Dr. Zanthos says, "Alabaster welcomed me into the community over 14 years ago and has truly helped my practice grow into a comfortable family friendly practice. As Alabaster continues to grow, so do we, and we love that!"
Premier Family Denistry
premierfamilyofalabaster.com
205.621.5304
Dr. Joseph Zanthos
10090 Hwy 119, Alabaster, AL 35007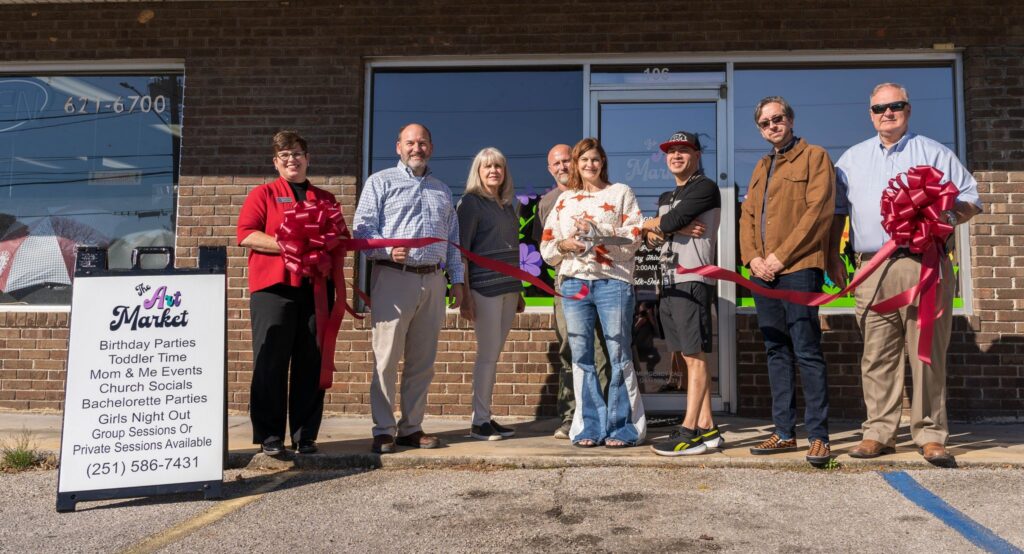 Owner Lacy Cost invites you to create memorable events and parties for all occasions at The Art Market. In addition to adult and children art classes, ceramics, calligraphy, and birthday parties, Cost says, "I'm going to offer leather crafting as well as wreathes and floral arrangements, paper crafts, gift wrap at Christmas, and candle making." Alabaster Public Information Officer Neal Wagner adds, "The Art Market is a locally owned business, and we look forward to watching it grow and thrive here in Alabaster."
106 1st Ave West Alabaster, 35007
(251) 586-7431
[email protected]
facebook.com/profile.php?id=100086389688259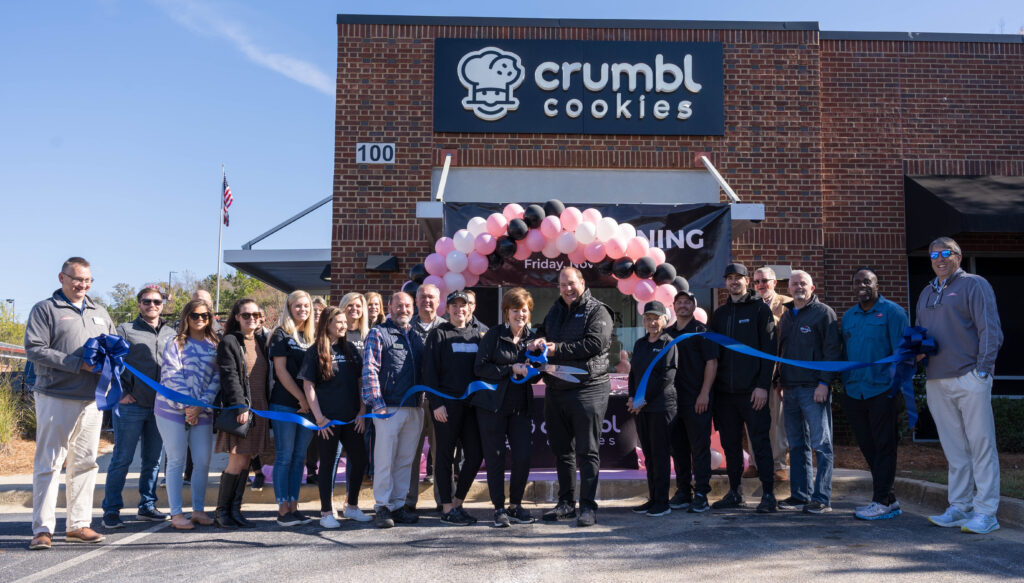 Owners Jason and Rebecca Dickey are thrilled to invite you to the new Alabaster Crumbl Cookies location! With 600+ bakeries in 47 states nationwide, Crumbl Cookies is the fastest-growing cookie company in the nation. Visit in-store, get curbside pickup, or have them delivered. Cookies are made fresh every day, and the weekly rotating menu delivers unique cookie flavors you won't find anywhere else. Crumbl is open from 8 a.m. until 10 p.m. on weekdays, 8 a.m.  to 12 a.m. Fridays and Saturdays, and closed on Sundays.
100 Colonial Promenade Pkwy, Alabaster, 35007 next to Albritton and Ardovino Dentistry.
(205) 285-3203
crumblcookies.com
[email protected]