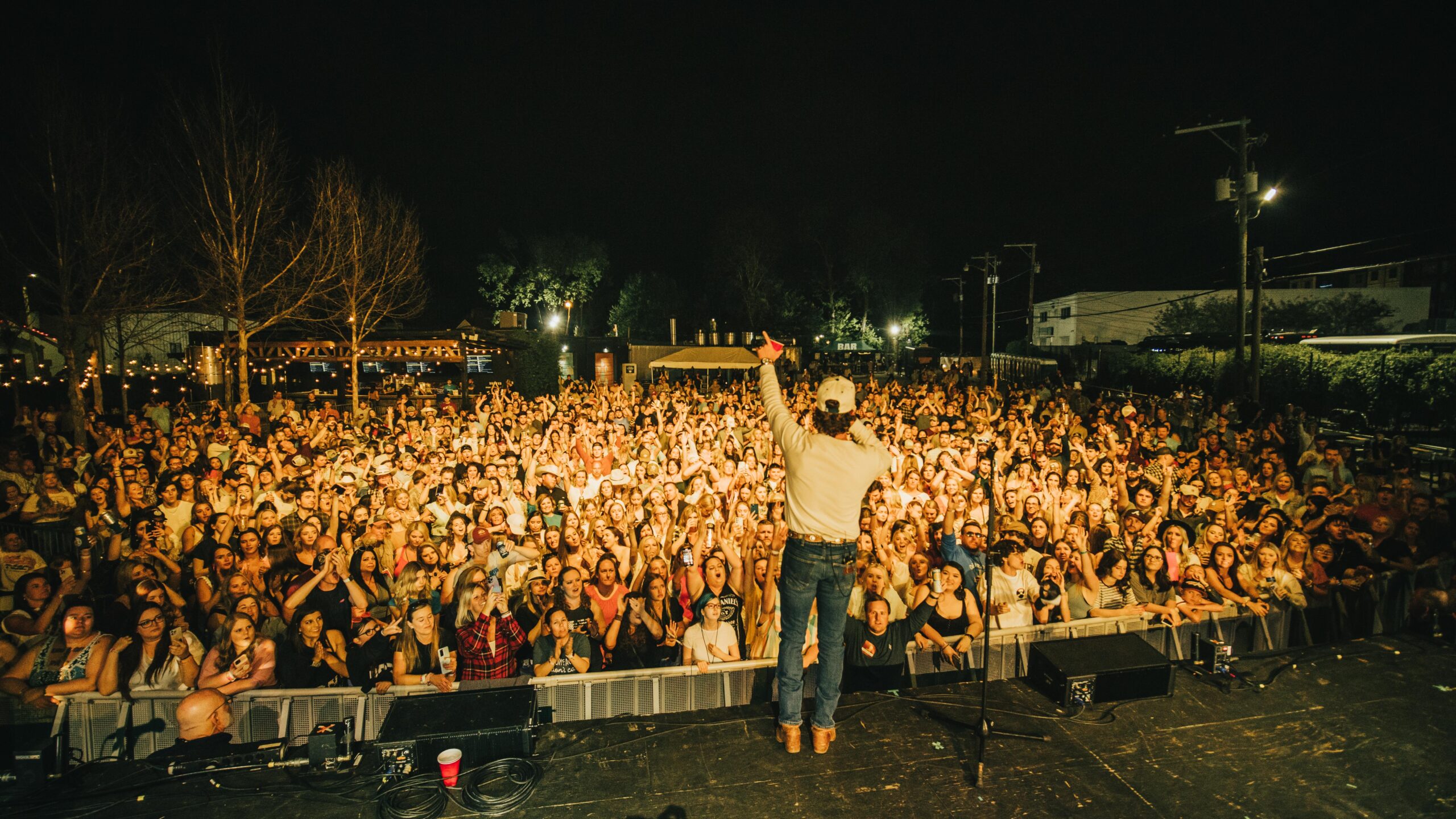 Twenty one years of fun-lovin', foot-stompin', heat-beatin' fun.
 Alabaster CityFest has been around for a while, but often we see questions from festival-goers about how it all works. We asked the Alabaster Arts Council about some of the most common questions folks have about the event.
 How does CityFest stay fresh and continue to be successful after all these years?
"CityFest has changed a lot in 21 years, but the things that stay consistent are the fun, the free admission, and the family atmosphere."

Nothing is free—what's the catch?
"There's no catch. And you are right, nothing is free (except maybe air). But this event is truly free! This fun-filled day of entertainment is made possible by hundreds of volunteers donating their skills and time and by generous sponsors donating 100 percent of the cost, equipment, advertising, VIP food, and services needed to entertain thousands of loyal patrons. So thank all the Alabaster CityFest sponsors whose generosity makes this possible!"
Are the workers paid?
"The organizers of the event, the Alabaster Arts Council, is 100-percent volunteer, and they do the work because they love the festival and the community. And it's year-round work: gathering sponsors and booking music and entertainment starts right after CityFest ends every year and continues through the fall and winter."
How do you choose music acts?
"First, budget is a big factor. Next we have a very diverse community with diverse tastes, which we want to accommodate. We try to pick great artists from every genre. And because we are an ARTS council, we also want to introduce the community to something new now and again. We encourage folks to come sample the music all day long. It's part of what makes a festival great."
Can I purchase VIP passes?
"VIP passes are reserved for sponsors and are not sold to the general public. If you are interested in supporting CityFest, visit this link and review the sponsor application. Sponsorship levels start at $500. On occasion, we do offer VIP passes to individuals through contests or promotions. These are generally announced on our Facebook page. Be sure to follow us on Facebook @alabastercityfest to catch these opportunities."
Do you recommend bringing children to the festival?
"Absolutely! We are proud of our KidsFest area that includes inflatables, healthy eating demonstrations, hands-on arts and crafts, and other activities."
What isn't allowed?
"No coolers, pets, or firearms, which are prohibited by City Ordinance. Same goes for smoking. And of course we are on school property, so we don't sell alcohol or allow it, period."

Where can I find out more?
"Simply visit: alabastercityfest.com."
Chris Lane
By Brent Thompson
 Sometimes life gives you a setback that is actually a setup for bigger things. A baseball player at University of North Carolina at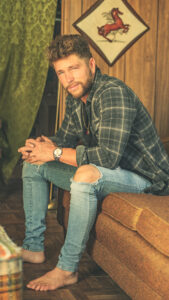 Charlotte, Chris Lane had plans to play professionally, but injuries forced him to rethink his future, and the answer appeared in the form of a guitar. Retreating to his hometown to work in the family landscaping business, Lane formed a band and began to develop his sound. Now, over a decade later, Lane holds claim to three number one hits —"Fix" (2015), "I Don't Know About You" (2018), and "Big, Big Plans" (2019). In 2017, the Kernersville, North Carolina, native received nominations for Best New Country Artist at the iHeart Radio Music Awards and New Male Vocalist of the Year at the ACM Awards. His television appearances have included The Macy's Thanksgiving Day Parade, The Tonight Show Starring Jimmy Fallon, Late Night with Seth Meyers, and Conan. In 2018, Lane began dating Lauren Bushnell, winner of the 20th season of The Bachelor. The two married in 2019, and their second child was born in 2022. Currently, Lane is headlining the Fill Them Boots Tour and will be on the road through November. Lane headlines CityFest at 9 p,m,.

Sister Hazel
By Brent Thompson
"The road goes on forever" as Robert Earl Keen famously said, and Sister Hazel is living proof of that statement.
"We don't ever really stop," Sister Hazel frontman Drew Copeland says by phone when asked about the length of the quintet's current tour. "It's a lot of weekend warrior stuff—Thursday, Friday, Saturday, and go home on Sunday. We're always at it."
Formed in Gainesville, Florida, in 1993 and named for a local missionary that ran a homeless shelter, the band's lineup still consists of its original five members—Copeland, Ken Block, Jett Beres, Ryan Newell, and Mark Trojanowski. "We're spread out all over," Copeland says. "Our guitar player lives up in D.C., our bass player lives in Palm Beach, and our drummer lives in Atlanta. Ken and I still live in Gainesville."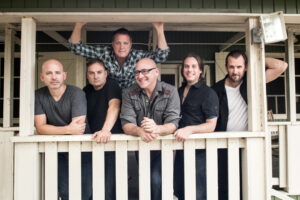 With members located in several different cities, how do Copeland and his bandmates go about writing new music? "It happens all kinds of different ways," he says. "There are times when guys get together and write. We did schedule some time to get into a room. We jammed and brought in ideas and created stuff on the fly. It just depends on the person and what makes him feel creative at the time. We've got time scheduled to work on some pre-production and get into the studio to record. We're working on new material at the moment."
In addition to their lives as professional musicians, Sister Hazel's members are known for their charitable endeavors. In 2002, the band founded Lyrics for Life to aid in the fight against pediatric cancer. "We just had our charity event—Lyrics for Life—down in Gainesville a few weeks ago," Copeland says. "We've been friends with the guys in Hootie & The Blowfish since we started, and Darius Rucker came down and helped us out with our benefit. We raised $675,000 toward fighting cancer. It was a huge success, and we are really thankful for that. We're proud of it."
With more than a dozen recordings in its catalog, how are Sister Hazel's setlists these days, and how do songs stay fresh after they've been performed thousands of times? "I'm literally working on tonight's setlist," Copeland says with a laugh. "That question comes up quite a bit. Me and Ken have been singing together for 32 years, and the band has been together for 29 or 30 years. We have been blessed with a career, and the catalyst was the song 'All For You' that Ken wrote. It has opened so many doors for us, and people ask us if we're tired of playing it. There were times, when we were doing radio runs, that we'd play that song three or four times a day—we'd do radio, an in-store, and the show. I'm so thankful for that song, and the audience reaction is something we're thankful for. When you look out in the audience and see people singing back to you, you are nothing but grateful."
Copeland also hasn't forgotten the support that the band's Alabama fans gave in the early days. "We are still grateful for the role that you guys played in being a catalyst for our career taking off. Every time we come to Alabama it feels like going home. It's nice to have people that were there when we launched and continue to support us."
Michael Warren
By Lee Hurley
County music singer songwriter Michael Warren, who splits his time between Nashville and Birmingham, will play with Sister Hazel and Chris Lane on Saturday, June 3rd at CityFest. Michael has a new four-song EP out along with nearly 80,000 monthly followers on Spotify who follow along with his catchy tunes and lyrics. Alabaster Connection asked the singer songwriter a few questions about his life and musical career:
AC:  Can you share with us a few of your favorite things about Alabama?
"The people, the culture, the place. There's nowhere more beautiful to me than the Southeast U.S. especially the heart of Alabama. I love doing southern things with southern people, and I immediately gravitated to "What's Cou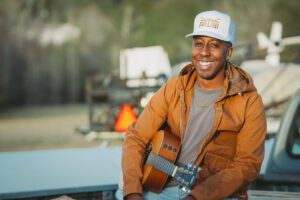 ntry to You" by how it celebrates those things."
AC: How did you get into playing country music, and where did you perform growing up around Birmingham?
"I've been playing country music since I was a kid, and as I started writing and playing my own songs they always have kept that influence in there. It wasn't until recently when I moved back from LA where I was writing songs for major pop artists to come back to Alabama that I started focusing on writing country music and being a country artist."
AC: Are you glad to be playing a gig a little closer to home? 
"Playing shows in Alabama is the best; people come that have watched me play music since I was in high school including friends and fans who have become friends."
AC: Tell us about your new EP, What's Country To You?
"This is my debut Country EP and my return being an artist after years of writing songs for different genres and artists like Jennifer Lopez and Toni Braxton. What's Country to You is meant to celebrate the love of Southern things—faith, family, friends, football, barbecue, hard work."
AC: Your music video "What's Country To You" (youtube.com/watch?v=R4QbpEqI85c) looks like it was a lot of fun to make? Where did you film it, and who was in it with you?
"We filmed the video on a homestead about a half hour north of Nashville with an incredible custom renovated double-wide trailer with old cars and buses scattered around the property and a giant pile of palettes ready to be lit on fire. A dozen or so of my friends came out for a barbeque and bonfire, and the band played; I feel like we captured a true representation of a Saturday night in the southeast."
Title Sponsors
"Each year CityFest has several "angel" sponsors without whom the festival could not exist. This year we wanted to highlight our title sponsors Central State Bank and Coca-Cola United."
CENTRAL STATE BANK
Central State has been such a supporter of events in Alabaster? Why is that?
"We have always desired to have a presence in Alabaster. When we arrived in 2015, we were welcomed with open arms and treated as family. It was like we have always been here. When we are offered an opportunity like partnering with the City and community of Alabaster, we fully embraced it. Alabaster committed to us, and we are committed to Alabaster. "
Will Central State Bank have an actual presence at the festival like a tent and such?
"We will absolutely have a physical present at the festival each year. We will have a tent set up that attendees can visit throughout the day, and our employees will also be volunteering all day.  We strive to be a true partner in every aspect where we give, and we hope that helps you better understand who we are."
What sets you apart from other banks?
"Our Vision reads…  "To become the standard by which other banks will be measured for customer service and financial performance." You can't just cross your fingers or hope to become a "standard" at anything. You have to plan and execute. We have surrounded the Bank with a cast of absolutely amazing teammates. Each and every one excels in his or her position, and all work spectacularly in concert with each other. When you have a team that shares the same vision and is committed to excellence, you have a great chance of success. Our goal is to treat each and every individual that touches the Bank as they are the most important. We don't have customers or clients—we have partnerships and relationships. And that is who we will always be."
Coca-Cola Bottling Company UNITED (CCBCU)
You have been with this CityFest from the start?
"Oh yes! Birmingham Coca-Cola values our 21-year partnership with Alabaster CityFest and the opportunity to provide support to such a fantastic community event!"
Coca-Cola United, headquartered in Birmingham, has gotten quite large? How old is it and how does it rank in bottler sizes?
"Coca-Cola Bottling Company UNITED, founded in 1902 and headquartered in Birmingham, is the second largest privately held Coca-Cola bottler in North America and the third largest bottler of Coca-Cola products in the United States. Today, Coca-Cola UNITED distributes a portfolio of more than 750 beverages, 40 percent of which are low- and zero-calorie offerings, including Fanta, Powerade, Dasani, Body Armor, Smartwater, Gold Peak Tea, Monster Energy, and Minute Maid."
You have been very involved in philanthropic and civic events like CityFest. Why?
"At Coca-Cola Bottling Company UNITED, serving our communities is one of our core priorities. We consider our local communities—along with our associates, customers, and consumers—a part of our Coca-Cola UNITED family. For more than a century, we have proudly supported hundreds of civic and charitable organizations that have helped to positively impact the lives of their citizens. We believe that our business can only prosper if the communities where we live, work and serve are strong and vibrant."