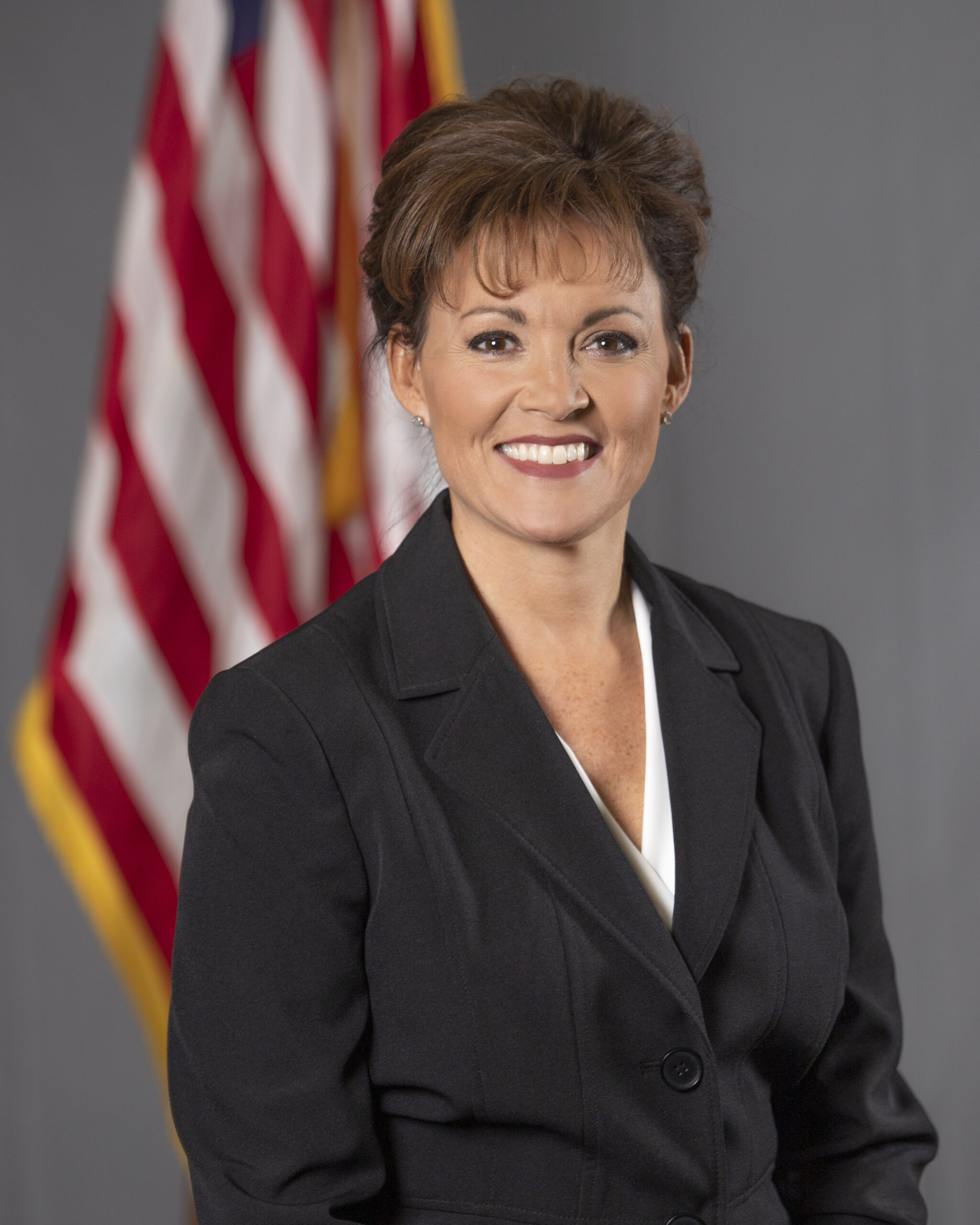 By Barry Wise Smith
Stacy Rakestraw is serving her third term on the Alabaster City Council representing Ward 3 where she lives in the Apache Ridge subdivision.
Alabaster Connection: How long have you served Ward 3 and what inspired you to run for the seat?
Stacy Rakestraw: I am in my third term on the Council. Serving others is something I enjoy, and as my children got older, I had more time to volunteer in the community. I served as the children's director for Evangel Church for 15 years, and I had a lot of experience with recruiting volunteers, training them, fitting them into their desired areas of service, and building relationships with them. I also volunteered in each of my children's schools. After the housing crash, I helped recreate the Apache Ridge HOA. Also, I volunteered as a poll worker on election days, helped plan and organize the varsity football prayer breakfasts, and recruited other churches to host them as well. When City Councilor Adam Moseley stepped down from his seat to serve on the Alabaster City School Board, I applied for the position and was selected. Two months later, I was opposed in the 2012 election and won. I looked at it as another way to serve my community and the people who live here.
AC: How long have you been in Alabaster, and where do you live?
SR: My family and I moved here from Memphis, Tennessee, in 1997. We have lived in the Apache Ridge subdivision for 24 years. We love it here, and our children know only Alabaster as home.
AC: What committees do you serve on or chair?
SR: I was recently appointed to the Alabaster Water Board as one of the three council members who serve on it. The AWB is a public utility and is not owned by the City, but we work together often. I am also on the Public Relations and Public Safety Committees. The Alabaster Clean Sweep and the Alabaster Health Fair are two initiatives that I spearheaded with the help of my fellow councilors.
AC: What are the biggest issues facing Ward 3 and the city as a whole?
SR: Speeding in neighborhoods is a HUGE issue. The police do their best to monitor all of the complaints across the city, but ultimately it is a personal and moral choice that all drivers should continuously be aware of. The public safety committee recently proposed a new traffic-calming ordinance that was approved by the council that establishes a five-step process that neighborhoods and HOA's can go through to have speed cushions (not humps) and/or speeding monitors permanently placed in their neighborhood. Littering is another issue, and we use the Clean Sweep, along with volunteer litter groups, to educate and encourage people to not litter. We will also host a Shred-It and Ecycle day in the month of April.
AC: What are the things that you or the whole Council have accomplished during your term that you are especially proud of?
SR: Enhancing our parks and adding new parks to the city have been goals we continually strive for and plan improvements based on our recent Parks Study that residents participated in. Acquiring the property for a much-needed new police station and now seeing it being built is exciting. The building APD is currently in is 50 years old. Building a good working relationship with the city schools, Shelby County, Shelby Baptist, and other entities is a plus in helping get projects off the ground
AC: How do you feel about the extra year added to your term by the state?
SR: I was surprised at first that this could happen, but I am thankful we all will have an extra year to see projects be completed that we are involved in. We have a great team and work well together.
AC: What is your wish list for things you want to accomplish?
SR: It would be nice to have an indoor City Sports Complex for all residents to use, and if the funds were available, an aquatics center in the same facility. We have so many projects in the works, plans, and ideas. It is a matter of prioritization, funding and keeping a conservative budget.
AC: What is your day job?
SR: I own a web development and marketing business.
AC: Tell me about your family.
SR: Kyle and I have been married 26 years and have three children—Jake, 25; Faith, 24; and Savanna Joy, 19. This past March, we gained a wonderful son in law, Blake Grill. He and Faith live in Chelsea, and she is a nurse at UAB. Jake is in Atlanta and brokers high-risk insurance. Savanna is starting her junior year at UAH in Human Resource Management.
AC: Any other organizations or involvements that you would like to mention?
SR: I had the privilege of being a part of Leadership Shelby and graduated with the class of 2020, and I served as a board member for the Alabama City County Management Association from 2016-2020.
For a complete roundup of Council actions, visit alabasterconnection.net/councilmeetings.
January and February Council meetings will be held on 1/24, 2/14, and 2/28.