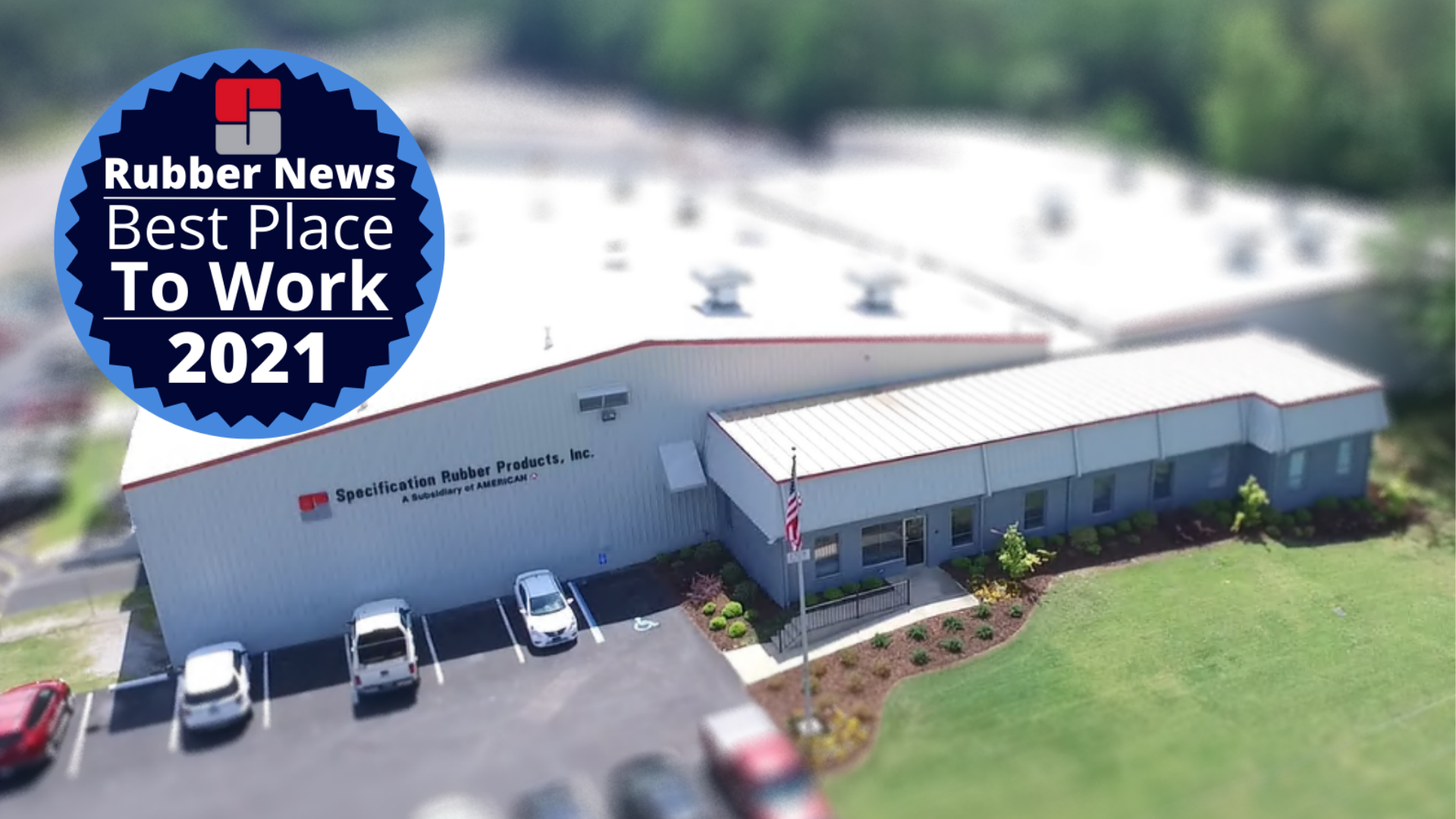 Alabama's Governor visits the "Best Place to Work"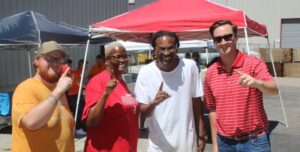 Specification Rubber Products recently received top honors as the 2021 Best Place to Work in the North American Rubber Industry by Rubber News. This milestone achievement prompted a visit from Alabama's Governor Kay Ivey, who toured the facility on March 21, 2022. The company produces products for multiple industries, with its largest division being the waterworks industry. Specification Rubber Products prides itself as an ISO-9001 certified manufacturer providing NSF-61 certified gaskets and sealing components to the drinking water industry. Specification Rubber Products President Steven A. Smith said, "Gov. Ivey's visit, her participation in the celebration, and her recognition of the work our teammates do mean the world to us. It helped make an extraordinary day even more extraordinary. Having the governor, our special guests, our teammates, corporate leaders, and elected officials, including Alabaster's Mayor Scott Brakefield, with us on our special day was incredible. It is fascinating to see what's happening here.
While our company has enjoyed good times in our 54-year history, our best days are ahead of us. It is an extremely exciting time to be part of the Spec Rubber family." The celebration began with an overview of Specification Rubber's operations and products by Marketing and Sales Manager Wesley Helton. "We are so fortunate to have such great teammates who put their heart and soul into Specification Rubber Products daily," Helton said. "Without their support and love of this company, we would never have had a chance at such a prestigious award." Ivey and others toured Specification Rubber's manufacturing operations before Governor Ivey spoke to the crowd. "It is quite an accomplishment to be named the number one manufacturer in your industry in North America. Without all of you and your work, we wouldn't have the components needed to help make water clean and safe. You are making a huge difference in our state and beyond. Keep up the outstanding work and bring this title back to the great state of Alabama next year!"
After the celebration, Specification Rubber Products Customer Service Manager Paige Harkins said, "We have a wonderful group of teammates. We are very proud of our experienced and diverse team here at Spec Rubber. We consider ourselves very fortunate to have many devoted teammates, many having more than 25 years with the company. In the audience today, we had our most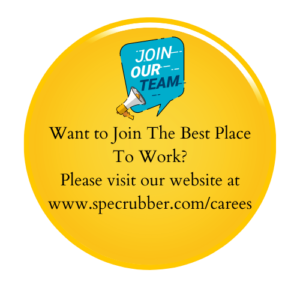 senior teammate who recently celebrated her 45th year with the company, as well as our newest teammate having only two
days." Spec Rubber was founded in 1968 and is a subsidiary of AMERICAN Cast Iron Pipe Company, located in Birmingham, Alabama. The company is the preeminent supplier of rubber gaskets and sealing products to the North American
water industry.
For more information about the Specification Rubber Products, including open positions, visit Specrubber.com.