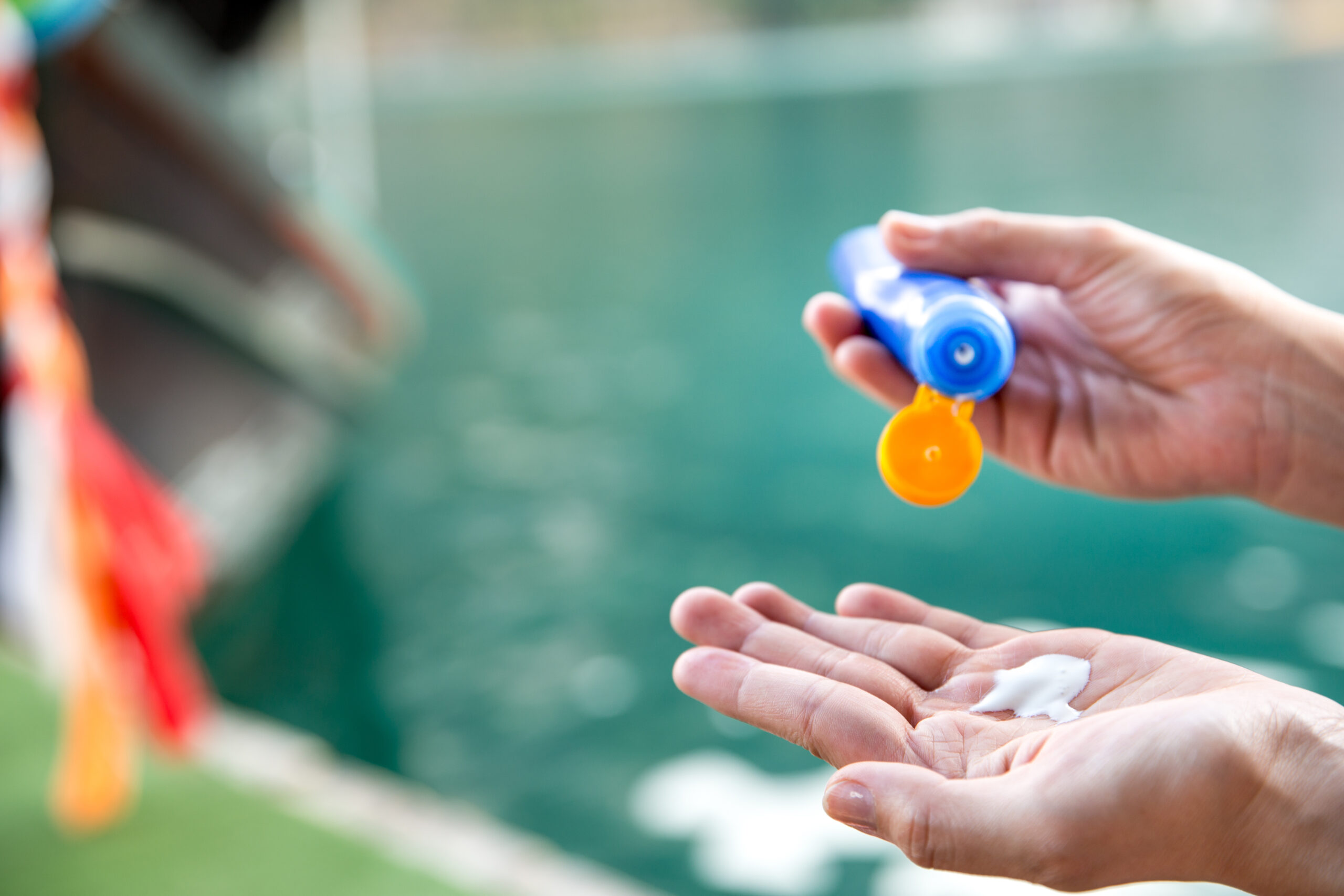 Shelby Dermatology experts caution importance of protecting against sun damage
By Cara Clark
With summer nearing and pandemic restrictions mostly lifted, families are making plans for outdoor activities from beach trips to lake excursions to lounging by a pool. And with the transition to hot summer weather, sun exposure is a certainty. Taking precautions by putting sunblock at the top of the packing list is more important than ever.
Dr. Gregory Bourgeois, a dermatologist with Shelby Dermatology in Alabaster, frequently sees the effects of sun damage on patients of all ages and tries to keep them abreast of the facts about protecting their skin and to clear up any misconceptions. "Sunscreen isn't only to prevent sunburn—it does more than that—it can prevent cancer," Bourgeois says. "One thing people tend to think is that skin cancer is not a serious cancer. There are a lot of misconceptions out there. If you're dealing with skin cancer, you're often dealing with a lifetime of sun damage that does a lot of damage to your skin over time. I work with a lot of patients who deal with sun damage that leads to several skin cancers during their lives."
Skin cancer is the most common cancer in the U.S. and around the globe. According to the Skin Cancer Foundation, one in five Americans will develop skin cancer by the age of 70.  The Foundation also reports that five or more sunburns doubles an individual's risk for melanoma. "A lot of the damage you cause from sun exposure without protection will lead to consequences later in life," Bourgeois says. "Not a day goes by that I don't hear someone talking about the tanning they did when they were younger and not looking ahead. We deal with so much buyer's remorse from people wishing they would have changed things earlier in life."
While damage can't be reversed, there are ways to ameliorate risks, Bourgeois says. Using sunscreen and other protection is a "better late than never" choice that can still prevent cancer. "It's important to have a good strategy that includes sunscreen hats, sun protection clothing, or seeking shade when appropriate," Bourgeois says. "The FDA has done a great job over the last five years to get labels updated."
  Bourgeois says when choosing a sunscreen, you should not just look at the product's Sun Protection Factor but make sure your sunscreen offers broad spectrum protection to block UVA and UVB rays. "Labels now tell you how good they are at preventing skin cancer and sunburn," Bourgeois says. "It's important to understand what your sunscreen does."
Over exposure to sun inevitably leads to freckles, spots and other visible marks on the skin, which may or may not be serious. "I always say when in doubt, check it out," Bourgeois says. "If you have spots that look different than others, get it checked out."
The Skin Cancer Foundation points out that with early detection, the five-year survival rate for melanoma is 99 percent, further emphasizing the importance of professional care.
One challenge Bourgeois says dermatologists face is the misconception that all skin treatment facilities are equal. He says many struggle to understand the distinction between a dermatologist and someone who provides skin care. "We see people going to makeup stores or spas that don't have any medical expertise," he says. "There's a misconception that you are going to see a skin expert, but skin experts are dermatologists and we can treat problems in many different ways."
"Our practice is available for anyone of any age with any concerns regarding their skin," Bourgeois says. It's important for everyone to have a full body skin check to be sure they do not have any issues to be concerned about. Everyone needs a baseline, and with an exam, a dermatologist can usually tell you your risk category and if you need to come in for checks more or less often."