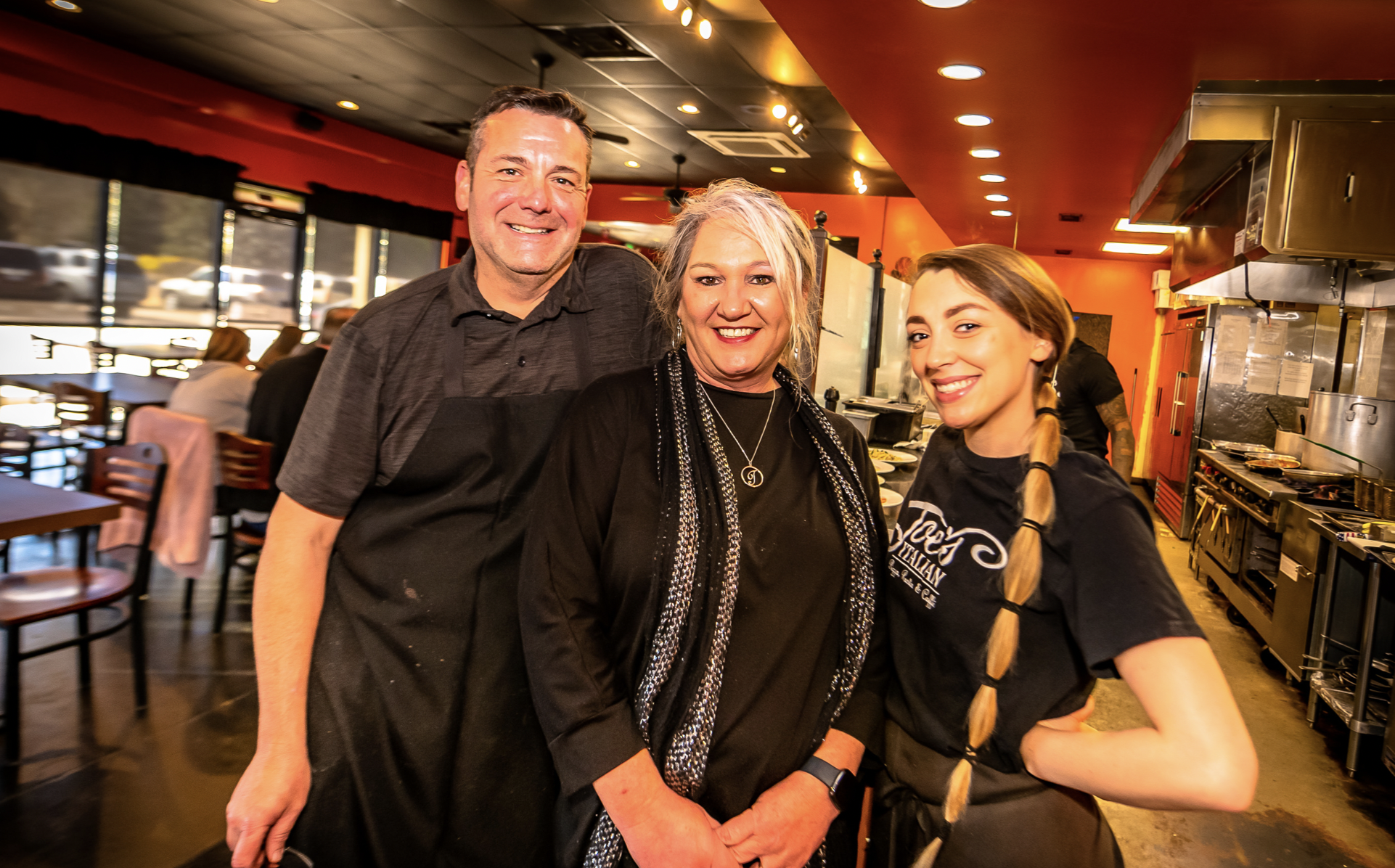 Old World recipes keep patrons coming back to Joe's Italian.
By Cara Clark
When Joe's Italian opened its doors in 2009 as a family venture, it wasn't long before the reliable community grapevine spread the word about the restaurant's warm atmosphere and authentic food crafted by Italian transplant Giuseppe Bertolone and his wife, Elvira, whom everyone called "Mamma."
Business quickly began booming, and locals knew finding a table could be tricky at times at the uber-popular lunch and dinner spot. More and more were being drawn by the tasty offerings on the menu and by the warmth of its Sicilian owner, Giuseppe (Joe), who personally stopped by each table for a cheery word of greeting or to listen to comments on the cuisine. Mamma, who was from Calabria in Southern Italy, was always intent on quality control and keeping the dishes true to the original recipes.
Long before Joe's Italian opened its doors in the Weatherly neighborhood, the Bertolones, who emigrated from Italy in 1977 and settled in California, had opened the first Joe's Italian in the early '80s. When their daughters Mary and Sonia moved to Alabama, the Bertolones pulled up stakes in 2007 and moved from West to East to be near them. Their son, Michael, soon followed his family from California to Shelby County.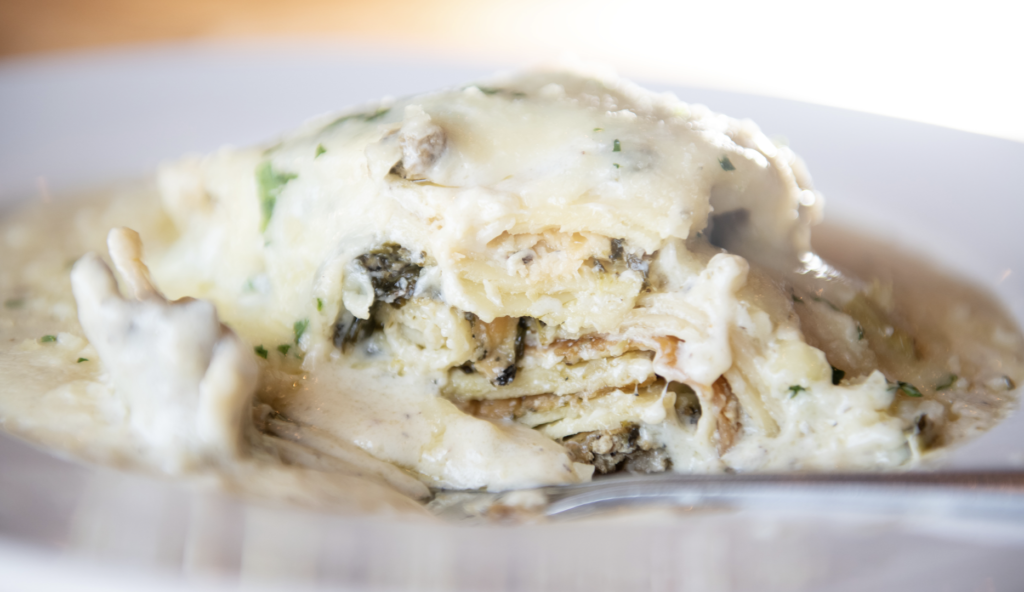 One of the customers who frequented Joe's Italian was its current assistant manager, Tracy Thomas. More than 12 years ago, when she was a patron at the restaurant for her daughter's graduation celebration, she told Joe she wanted to work there. "I told him I would love to have a job, and he told me to get him a cup of coffee," Thomas remembers of the day Joe hired her. "I went into the kitchen and got him a cup of coffee. That's how I got the job. He was the funniest, sweetest man with the biggest heart. People would come here for the food but also to see Joe. He knew everybody's name and walked the restaurant to talk to every table. People were so happy to see him. He loved it."
After Bertolone's death in March 2013, daughter Sonia, who was active in the business, and Elvira made the decision to sell the restaurant. The new owner, a national group called The Clean Plate, came in with the intention of honoring the restaurant's origins and the atmosphere and dishes the community had come to rely upon. "They buy restaurants throughout the U.S., but this is the only Alabama location they own," says Thomas, who has 30 years of experience in restaurant work. "It's a way of keeping alive the vision behind these beloved restaurants that so many people enjoy."
Clean Plate Restaurants bought the restaurant as well as the well-loved recipes true to its Italian roots. According to Thomas, 90 percent of the employees remained at Joe's through the transition. The Texas-based Clean Plate Restaurants' motto is: "We believe local restaurants are the soul of their communities." An overview on the company's website explains, "When we partner with a restaurant, our goal is for the ownership transition to be seamless. We respect the hard work of the founder by protecting key aspects of the business. We preserve the name, branding, and menu. Most importantly, we retain the restaurant staff."
Among staff who stayed during the transition was head cook Lorena Negrete, who is still with the restaurant, crafting those special dishes that harken back to days in Italy. "We start our sauces every single morning," Thomas says. "Everything is made fresh. We sell out of almost everything every single day. People are so loyal to the food. It's great to work here and see their enjoyment. I've lived in Alabaster my whole life, and I know so many of the people who come in."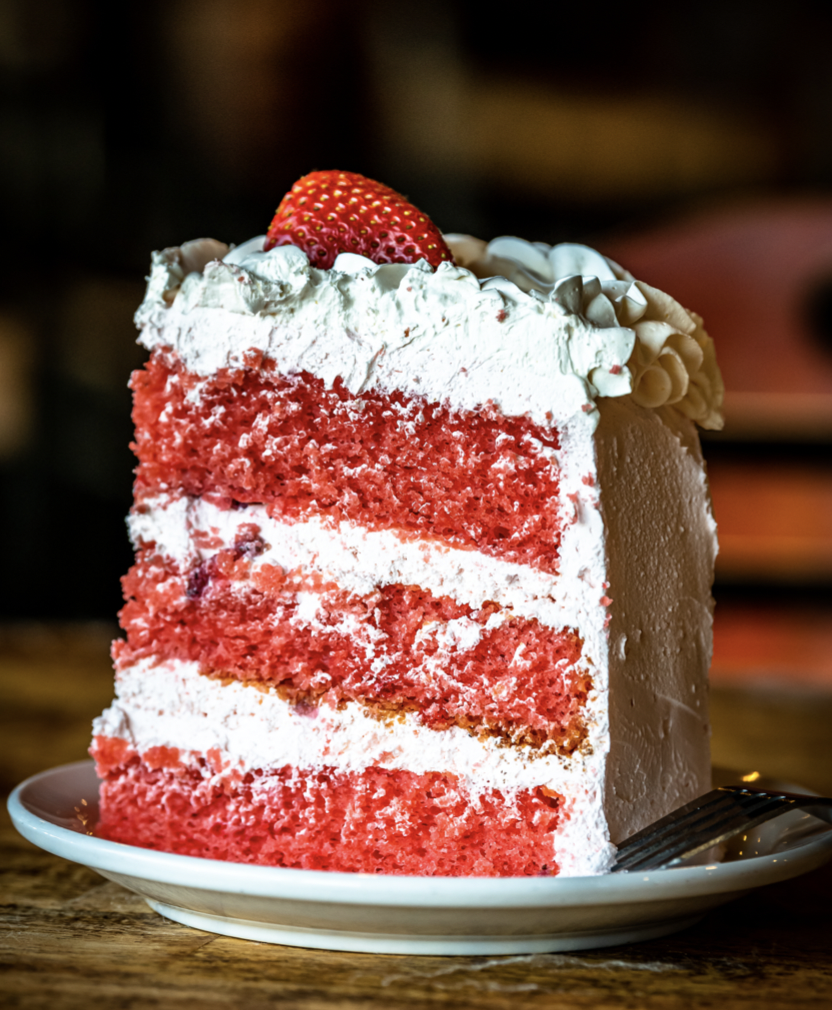 When Thomas sees friends and customers outside the restaurant, they always comment on the delicious food and end by saying, "I'll remember to save room for cake." The strawberry cake recipe Mamma brought with her from Italy has become legendary far beyond the city limits of Alabaster. Another favorite recipe came to Joe's daughter, Sonia, in a dream. Lasagna Bianca, a spicy sausage with turnip greens in a white sauce, brings together Italian heritage with turnip greens as a nod to its ties to the South.
According to Thomas, a newer cook at Joe's, Lacey Hamrick, likes to try new things.
"It's good to let our chefs get creative with their food," Thomas says. "Lacey has brought a lot to the table for Joe's."
When asked about her own favorite, Thomas is quicky to name a menu staple, "Spaghetti Aglio, Olio and Peperoncino," she says, "It's a beautiful dish—so colorful and very light. It's a true Italian dish. And it's something you can build to your own tastes. We let the guests build this dish as they want."
Joe's has been growing since its inception in Alabaster well over a decade ago. In addition to the main restaurant, Joe's has expanded to the space next door, creating a private banquet-style room to accommodate up to 40 guests. It's been a popular space for baby showers, wedding rehearsals, and birthday parties and can be booked for as few as 10 or as many as 40.
"Our catering business has really been booming, too," Thomas says. "When COVID hit, we slowed a little, but we've been doing boxed lunches ever since. We've seen a lot of growth and change, but it's been all for the best. For a while, we had to go to curbside only service, and we received incredible support from the city and from our patrons."
That unflagging support during the pandemic has been overwhelming, Thomas says.
"We had to number the lot to keep track of orders," she explains. "We had a full parking lot like we did when our dining room was open and had to have four or five cashiers on duty to keep our orders organized."
 During the brief time the business shuttered its doors, Joe's Italian got a facelift with new paint and other improvements. "We're so busy every day," Thomas says. "It's a living legacy to Joe and Mamma. Joe's picture is here right when you walk in the door. There's a lot of history in the restaurant, and we want to carry on his name. I think he would be very proud of what we've done here. It warms the soul."