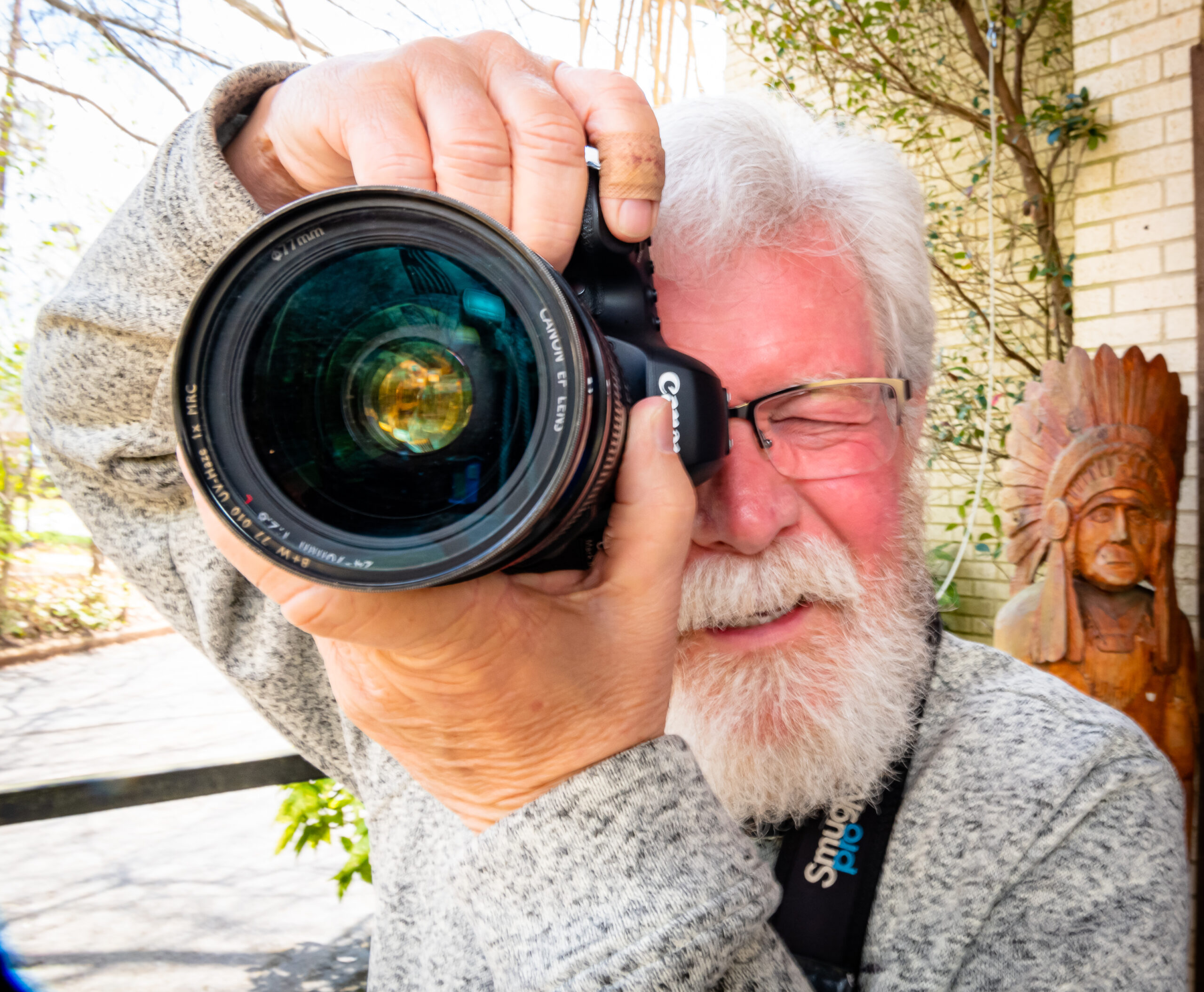 Pastor, pilot, media consultant, missionary, husband, father, woodworker, photographer, bus driver.
Photography by Brit Huckabay,
Butch Oglesby and courtesy the Oglesbys
Alabaster resident Butch Oglesby grew up in Mobile until the ripe age of 15 when his family uprooted and moved to Atlanta. Butch graduated from Forest Park Sr. High a few years later and started his life's journey, which from all accounts has been fascinating. As Butch says, "I am very lucky. I have always done exactly what I wanted to do and somehow it has worked out." His primary pursuits in the last few years have been driving a school bus of Alabaster children with special needs and taking naturalistic photographs that look like beautiful paintings. Butch and his wife Joy, who also drives a bus, met in Georgia over 50 years ago and have been together ever since. They have two grown children, Aimee Morgan who lives near Raleigh, North Carolina, and Jacob Oglesby, who lives in Alabaster.
Alabaster Connection: What did you do after High School?
Butch Oglesby: I went to work for Western Electric Co. in Atlanta where I installed switching systems. I stayed with them for about 14 years.
How did you get from switching systems to missionary work?
While at Western Electric, I worked my way through college. We were very active in our local Southern Baptist church at the time and felt "the calling" to ministry. So I left Western Electric and relocated to Ft. Worth, Texas, to earn a Master's in Communication from Southwestern Baptist Theological Seminary. Then I worked in Florida for a couple of years as a youth minister before coming to Birmingham to work as a church administrator. After about 10 years of church work, we felt the calling to apply with the International Mission Board (Southern Baptist). It was a long process, but we were finally accepted to a ministry position in Cologne, Germany. I became the pastor of the International Baptist Church of Köln (Cologne).
Were you busy in Germany?
During our time, especially my last assignment, we were required to travel quite a bit. At the time I had friends in the States who traveled a lot too and they would say, "I travel so much I wake up and can't remember what city I'm in." I would respond with, "I know, I travel so much I wake up in the mornings and can't remember what country I'm in."
Switzerland was one of our common destinations. We could drive there in around the time it takes to drive to the beach. I read in the paper one day that my hometown of Mobile was commemorating its 400th birthday and would have a parade of Tall Ships in the bay. I said to Joy that we had plenty of frequent flyers miles, and we should fly home and photograph that. She reminded me that I had to lead a workshop in Interlaken, Switzerland that same week. That's when I said, "You know you've been here too long when you would rather be in Mobile than in the Swiss Alps."
When did you decide to become a photographer, and how did you train for that?
As most photographers, I had been working as a part timer for years. I loved the hobby and needed the extra income to buy equipment and just dreamed of what it would be like if I could just do this full time. When we came home from Germany, we decided to go for it.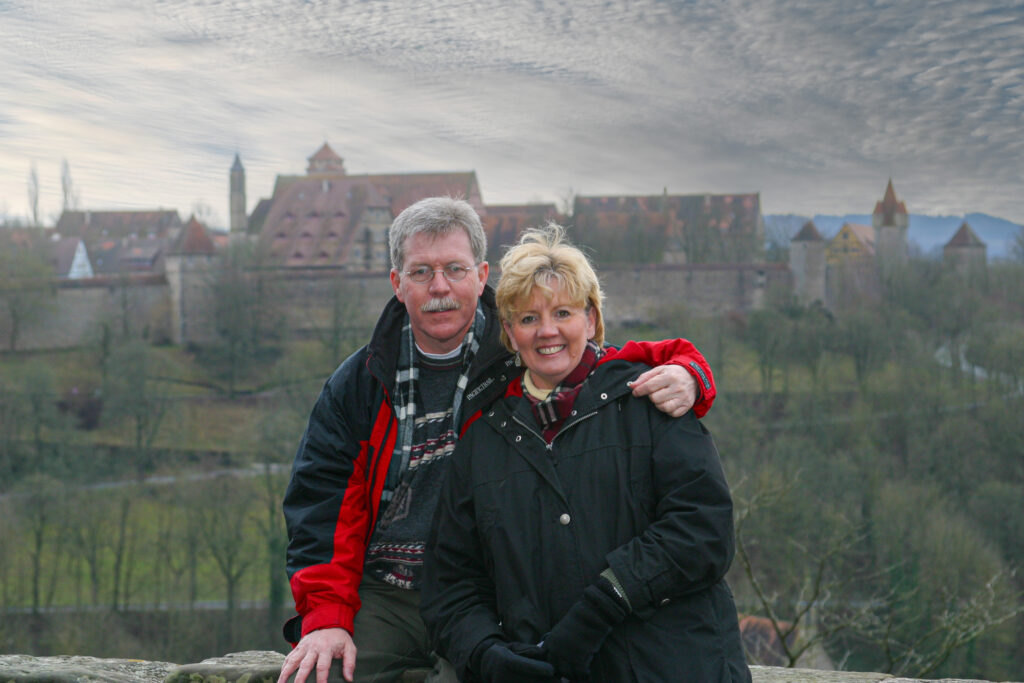 What type of professional photography jobs did you specialize in?
To earn a living, we mostly did family and wedding photography. There was the occasional commercial job too.
How do you define your photography?
My style of art photography usually includes images of iconic and historic buildings in our area and landscapes. I'm known for adding some touches that make the photos look more like paintings rather than straight photography. At art shows, I'm often mistaken for being a painter. We have mostly sold our work at art festivals in the area. However, I worked with several businesses to help decorate their walls. Some lofts and condos in the area have commissioned me to create art for their common areas.
You drive a bus? Tells us about that job?
I am a special ed driver with a full-time aide who tends to the kids while I drive. I drive out of Meadowview Elementary School, but also go to TIS and TMS. Buses like mine are shorter and have less students on board. I currently have about a dozen. Unlike
regular routes, we go door-to-door to pick students up. A parent is almost always there to meet us, and we can't a child off the bus in the afternoon unless an approved person is there to meet us. We have gotten to know all of our families.
What do you do to relax or have fun?
Besides photography, I enjoy woodworking.
What changes have you seen in Alabaster over the years?
The biggest change I've seen here is our new school system. We have an amazing superintendent, and our community is booming.
How do you feel about your life as you look back?
I feel really good. I have been married to the one and only girl in my life for nearly 52 years. We've traveled and lived all over. She is my constant companion. We have two amazing children and more amazing grandchildren. I never really developed a bucket list, but in retrospect I have pretty much checked all the boxes.
Butch's photography can be seen and purchased at the Blue Phrog Gallery in Montevallo.