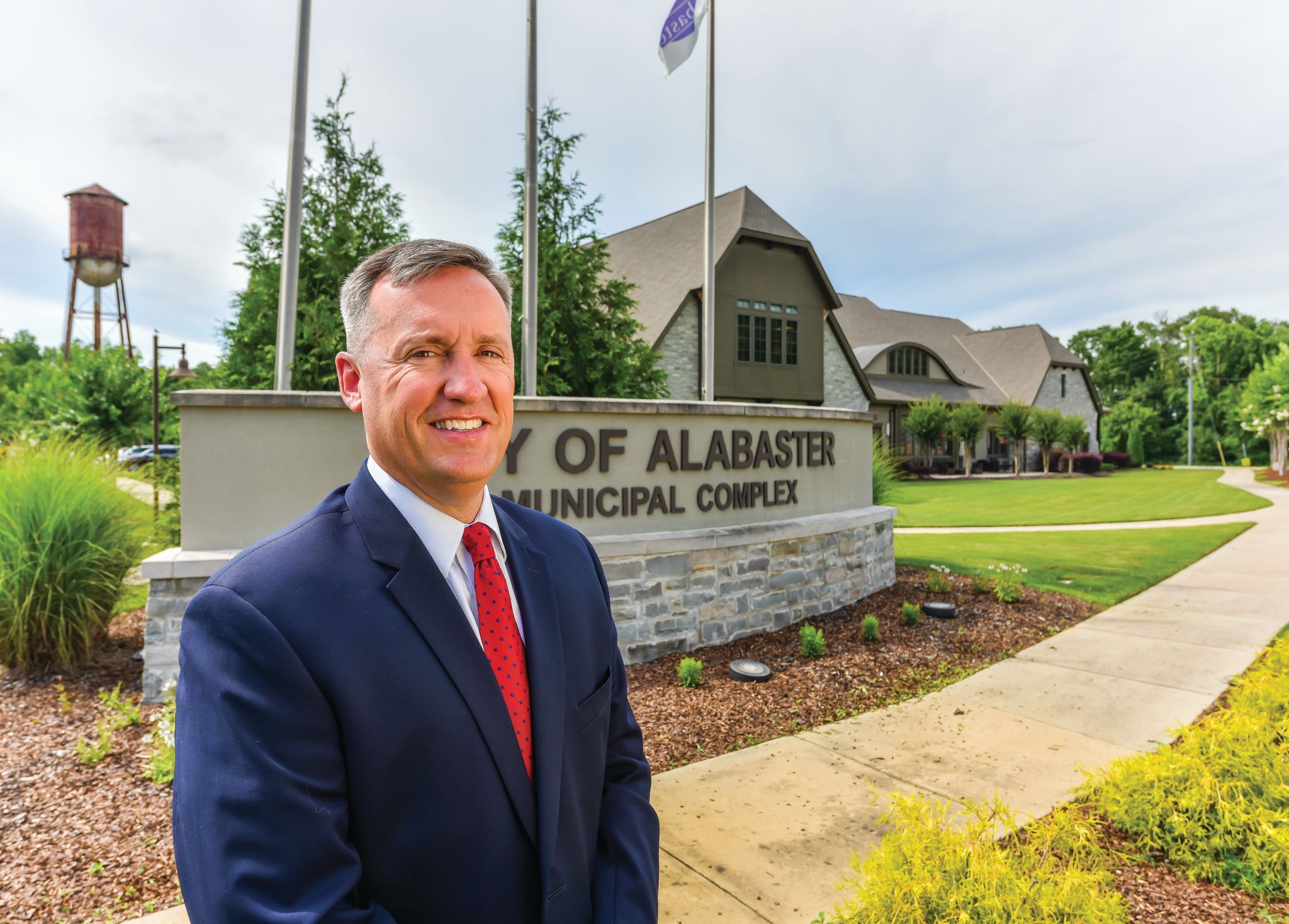 Dear Friends,
As we celebrate the birth of our nation with family, fireworks, and barbecue, remember the military service members who guard our freedom around the world. We are grateful to the Alabaster Veteran's Center that serves our local veterans and provides invaluable resources to these brave men and women. Also, check out the story on Command Sergeant Major (retired) Mary Kyser who had a decorated military career and makes her home in Alabaster.
We are excited about breaking ground on the new Patriots Park. The city identified a need for park space on the north side of town in the Parks Needs Assessment in 2020. Patriots Park will be a passive recreation park that serves the surrounding neighborhoods with an open field, walking trail, pavilions, basketball and pickleball courts, parking, and restrooms. The four-million-dollar project is on the former site of the Kingwood Christian School athletic fields—the city purchased the property from the school in 2020. Once completed, this neighborhood-oriented park will provide families throughout the city a beautiful place to spend time together enjoying the outdoors.
A new electric monument sign is nearing completion at Veteran's Park and will provide community announcements once it is operational. Through a partnership with Shelby County, new restrooms and pavilions are underway near the new athletic fields at the front of the park as well. The contractor working on the Highway 119 project will be doing a lot of roadwork through the summer, and residents will see more activity. We continue to ask you for your patience as we complete this important project for Alabaster.
Happy Fourth of July!
Mayor Scott Brakefield