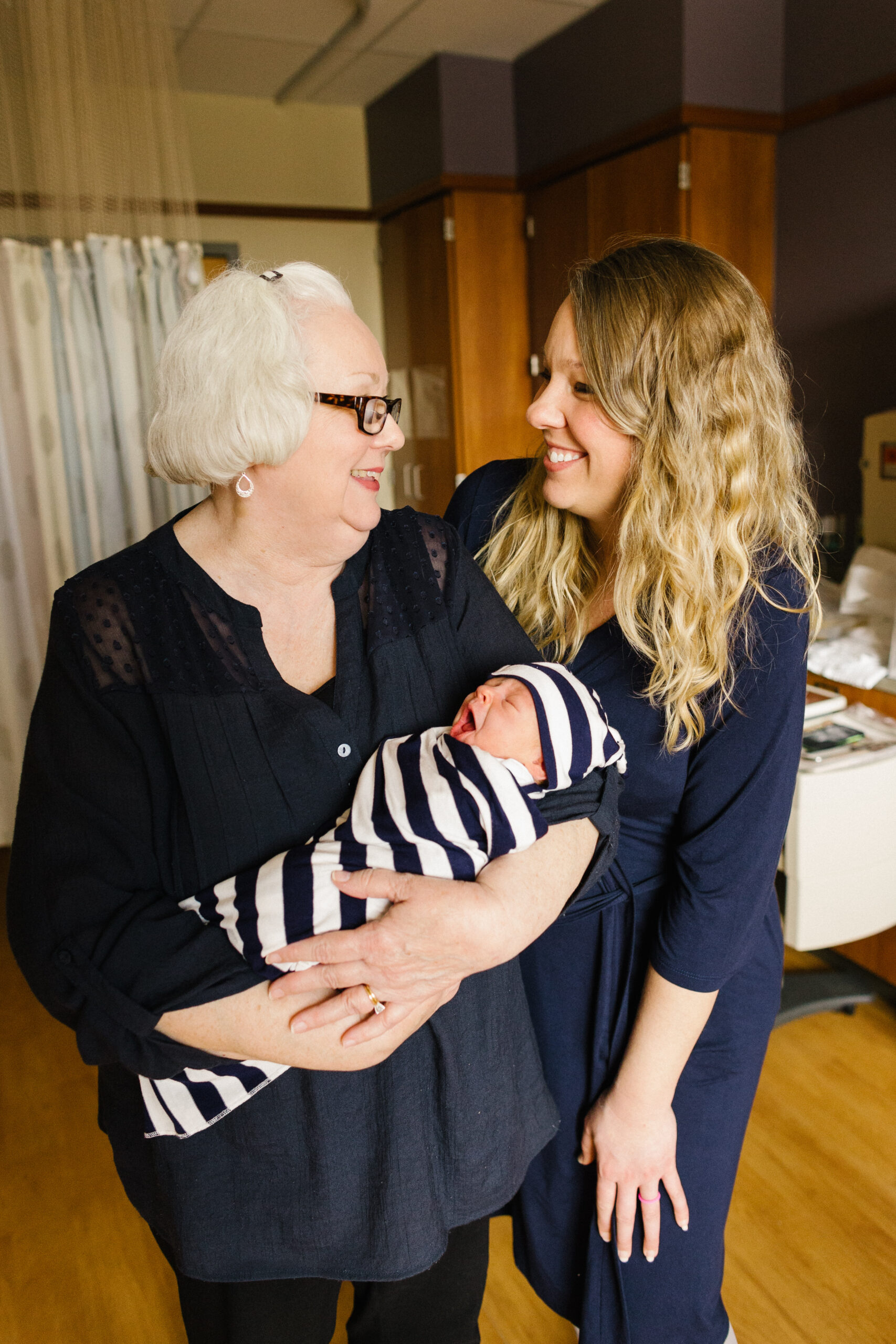 By Jennifer Nix
 Each July I used to start shopping for my classroom. The excitement of buying new books, supplies, and classroom decorations for precious students I had not yet met is something I had loved doing for 15 years. For 15 years, I anticipated the arrival of 20+ second graders; however, there was not a 16th year. In December 2019, my mom was diagnosed with cancer. We lost her on July 19, 2020. It was the most traumatic experience my family and I have ever gone through. Losing someone you love changes you in a way that's hard to describe. She was everything to me, and now she was gone.
One night, just a few days before she passed, I was sitting on the floor beside her bed holding her hand. It was the absolute darkest time in my life, and I was struggling. I needed hope, peace, and comfort. God sent all of that to me through a phone call. Courtnay from ExpectCare called and said that they had gotten my mom switched over to them. In that moment I could not speak, all I could do was cry and thank God for his faithfulness. Everyone we met at ExpectCare was compassionate and knowledgeable. They not only took great care of my mom, but they also took care of our entire family.
About two months after my mom passed, I started feeling a tug in my heart. I had been thinking about our experience with such a caring hospice and began looking back on everything with thankfulness and gratitude. I became increasingly passionate about informing families of how cathartic it is to have a hospice company caring for you and your loved ones during the most difficult time.
At first, I told God that there was absolutely no way that I could work for a hospice company; especially when I was still trying to process my own grief. God was patient with me and kept gently reminding me of the amazing experience we had with ExpectCare. I realized that I needed to be part of a company who meets people where they are and helps them through the darkest times in their lives. For me, there was only one choice. I worked up the courage to contact Courtnay and expressed my desire to be involved with ExpectCare.
They had an opening for Volunteer Coordinator. I would be tasked with finding people who wanted to graciously volunteer their time to serve others. I was so nervous about leaving the only job I had ever known. I felt so strongly that ExpectCare was where God wanted me to be, so at the end of the school year, I informed my principal that I would not be returning.
I am sharing my story for two reasons. I am passionate about getting the word out to families about what a blessing it is to have a great hospice company taking care of them and their loved ones. Early connection with hospice can make such a huge difference in the quality of life for everyone involved.
My second reason for sharing my story is because we need volunteers. In my short time with ExpectCare, I have found that people want to help, they just aren't sure how. There are many different ways for volunteers to get involved that are tailored to their interests or talents. Our volunteers provide non-medical services such as respite for caregivers, making deliveries, phone calls, sharing musical talents, baking, cooking, light yardwork/housework, running errands, angel drops, putting together goody baskets, and mailing birthday cards.
Although I am sad to no longer prepare a classroom to teach precious second graders, I am incredibly excited about the opportunity to teach in a different way and to share God's light with people who are hurting.
Jennifer Nix:  [email protected]