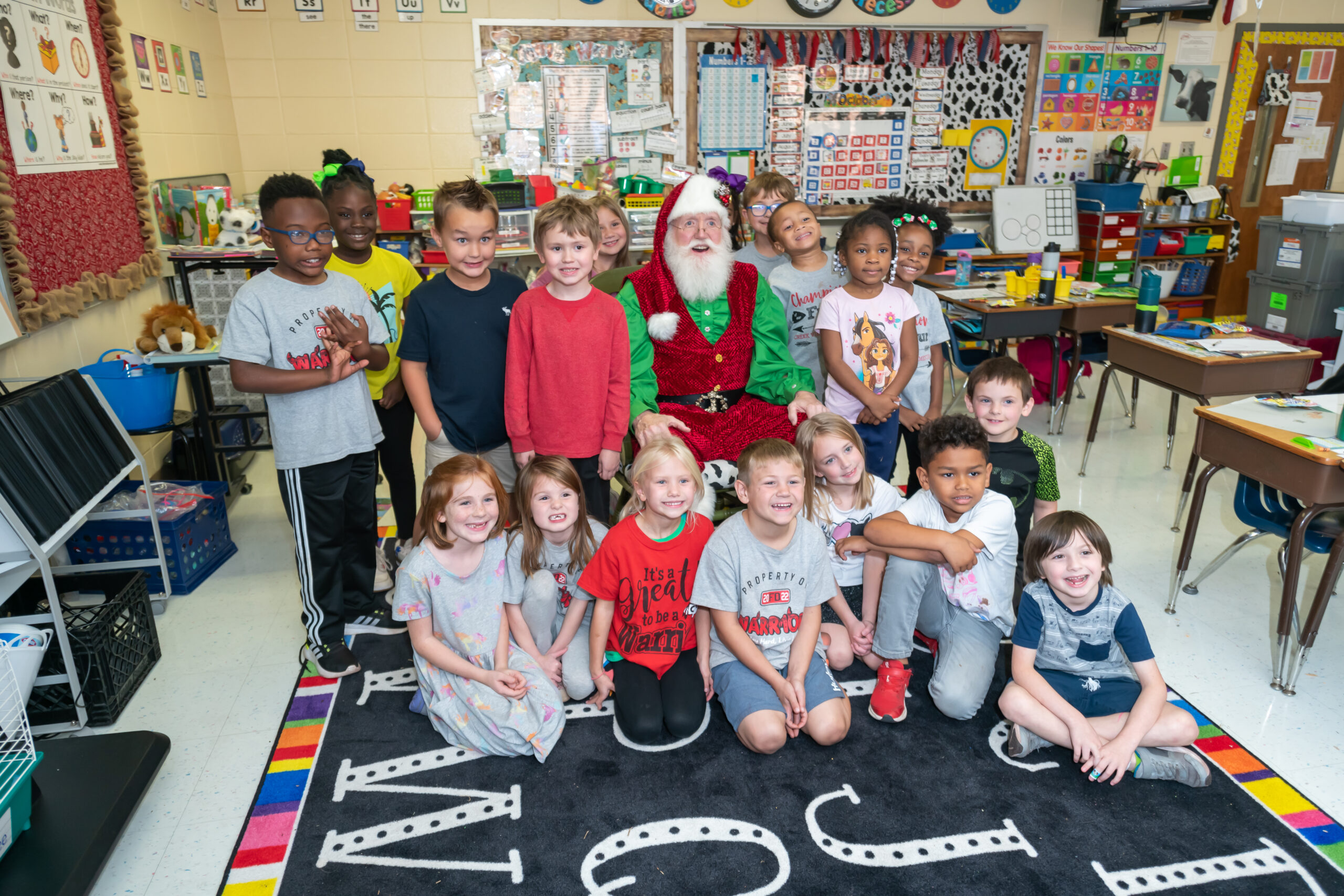 Celebrate the joy and beauty of the holidays in Alabaster!
Tour of Lights
For the sixth year, Alabaster residents will light up the night (and their homes) as part of the 2022 Alabaster Tour of Lights, sponsored by the Beautification Board. The tour features 15 to 25 homes with elaborate decoration displays for the holidays.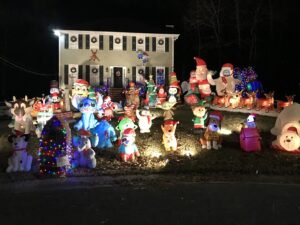 Residents who wish to participate can sign up between October 1 and November 11. Displays and lights must be installed by December 1, remain up through the end of December, and be on from 5:30-10 p.m. nightly. All participating homes will be included on a map so that people can come enjoy the displays with their families and vote on which ones they like most. Voting runs from December 2-20 with winners announced in early January.
Adam Moseley, an Alabaster resident and president of the ACS Board of Education, has been participating in the Tour since the start, growing his display each year. "We started decorating when our oldest daughter was about three," Moseley says. "Through the years it has grown as we have added to it each year. We love decorating and seeing the kids that come by each year. It is definitely a display geared for them.We even have folks who get out of their cars and take pictures next to their favorite decoration."
Water Tower Lighting and First-Ever Festival of Trees
Alabaster will once again light up the historic water tower to celebrate the holidays. The Tower Lighting will be held on Friday, December 2, from 6 to 8:30 p.m. behind City Hall. Local Alabaster school choirs will perform, and there will be arts-and-craft vendors, food trucks, bouncy houses, and other activities for the kids. Santa Claus will be on hand to take pictures with all.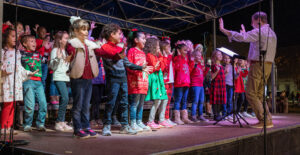 Also on December 2, Alabaster will celebrate the first-ever Festival of Trees. In this new holiday tradition, individuals, local organizations, and businesses can sponsor trees that will be on display at City Hall from December 2-January 2. On November 23 from 9 a.m.-4 p.m., participants can select their tree and location on a first-come, first-serve basis. Decorating can begin on November 26, and creativity is encouraged. Each tree will have a printed sign with sponsor name, and sponsors will be promoted on social media and in other media outlets.
The Festival of Trees lighting ceremony will be held on December 2, in conjunction with the Tower Lighting, and awards will be given for Most Creative Tree, Support a Cause Tree, Cindy Lou Who Children's Tree, Best Business Showcase Tree, and Jolly Christmas Tree. Trees can be sponsored for $250, with $25 of each fee going to provide Christmas for local families in need through Shelby County Emergency Services.
Christmas Parade
This year's Alabaster Christmas Parade will feature the "Rockin' Around the Christmas Tree" theme. Registration is available online through November 12. Once again, the parade will serve as a toy collection for local children in need. New toys will be accepted during the Parade to help children who might otherwise receive no gifts this Christmas. The city has partnered with Shelby Emergency Assistance to distribute donated toys in Alabaster, with any extras going to neighboring cities. There will also be drop-off boxes at the following locations:
Saturday, Dec. 3: Restore parking lot, 128 Market Center Drive, during and immediately following the Parade.
Monday, Dec. 5: Lobby of Alabaster City Hall, 1953 Municipal Way, between the hours of 8 a.m. and 4:30 p.m.
Monday, Dec. 5: Lobby of Alabaster Parks and Recreation Office, 200 Depot Street, between 8 a.m. and 5 p.m.
The parade will kick off from Long Lewis Ford, proceed south to the Alabaster Police Station where the judge's platform is located, crosses train tracks, and stops in front of Southbrook Village on 1st Street Southwest. Spectators are asked toremain south of the Milo's Hamburgers across from the 1022 Tower in order to see all the parade entries. There will be plenty of candy and fun for all, and Santa will be riding in the parade on an Alabaster fire truck. Santa trophies will be awarded for the float that displays Best Use of Theme, Most Creative, Most Entertaining, Best Holiday Spirit, and Best Walking Entry.
Hope for the Holidays
Each year in early November, the congregation members of Empowerment Word Church start to get excited about Thanksgiving. But not for the reasons you might think—it's not the turkey and dressing or even the sweet potato pie. It's the church's annual Thanksgiving giveaway that gets people excited. For the past six years, Pastor Sean Edwards and his members have partnered with counselors at the local elementary schools to identify families in need at the holiday (Empowerment Word gives to Alabaster and Pelham families). They select 20-35+ families who receive gift baskets filled with turkeys, hams, Thanksgiving fixings, and Publix gift cards. The baskets ensure that families have what they need for a Thanksgiving meal and other needs. "It's something that we look forward to all year," Edwards says. "It's such a blessing to be a part of." Members of the church provide the resources for the baskets through their regular giving.
The church is active in community outreach, doing a backpacks and barbers event at the start of school where students receive backpacks with school supplies and free haircuts. The church also partners with local nursing homes and Safehouse to provide items for the shelter's residents. The church sponsors a Harvest Festival event for the community in October and a family at Christmas.