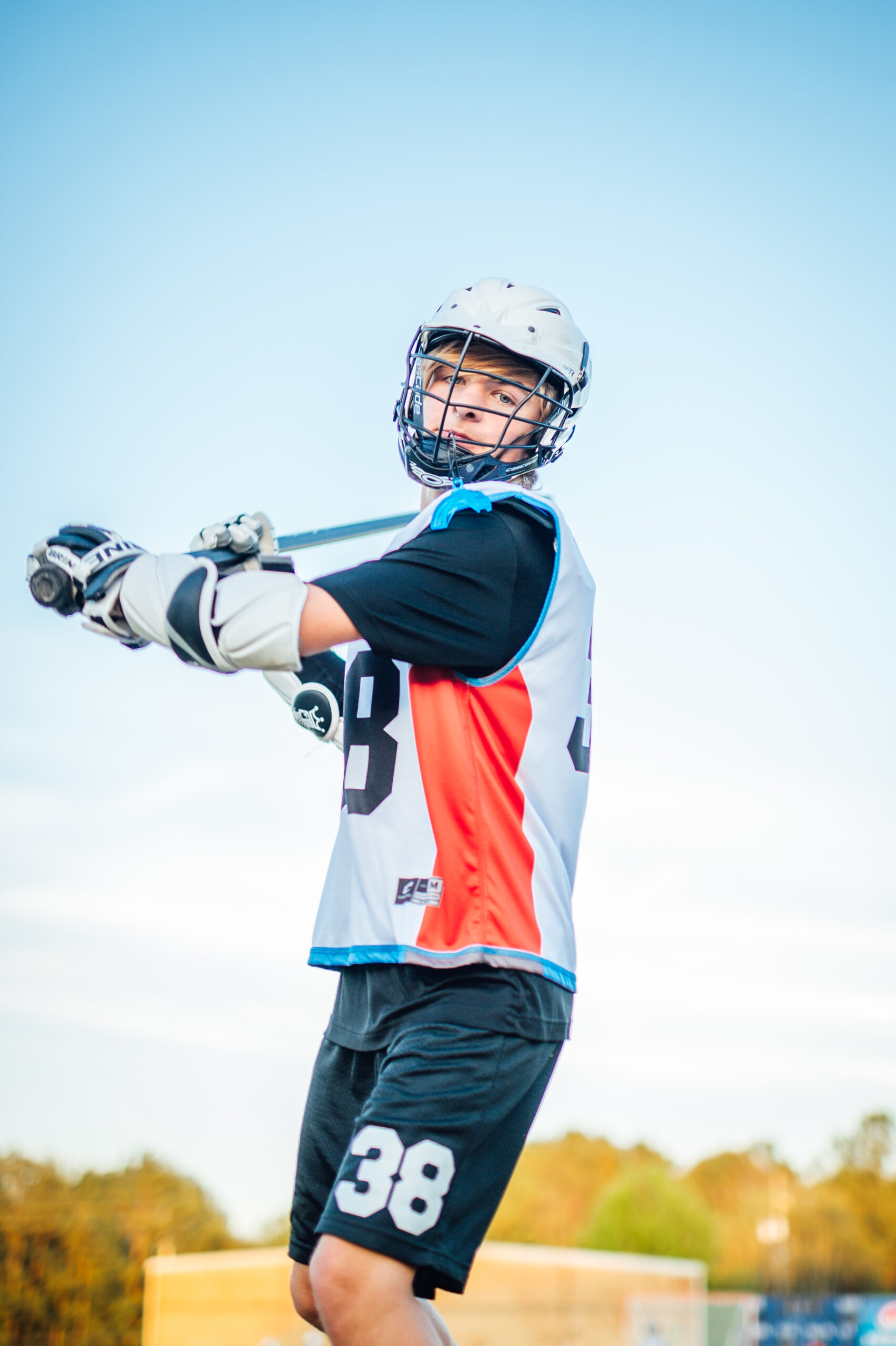 Buck Creek Lacrosse has been steadily growing in the last four years, which is not that surprising given that lacrosse offers the right mix of coolness, exercise, gear, team work, and contact that young people want and need. Jim Wiley, Buck Creek's president says, "Lacrosse is the fastest growing youth sport in America because there is constant action, and it is a physical but non-violent game. Once kids get the fundamentals of throwing, catching, and scooping down, they can really learn more about motion on offense and defensive plans. It's fun being out there and watching these boys make new friends and embrace the value of being on a team."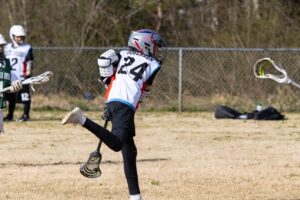 Buck Creek Lacrosse started off as Crossfire Lacrosse in 2019 with the help of the Greater Birmingham Youth Lacrosse Organization (GBYLA). In 2020, they formed their own club under the name of Warrior Lacrosse Club, and earlier this year they changed it to Buck Creek Lacrosse to better represent areas where players live. Jim Wiley's oldest son Marshall started playing in 2019, and his youngest son Tucker has played three seasons. The boys' teams have grown steadily every year. "We started with 13 boys in 2019, and last year we had 81 boys from kindergarten through eighth grade. Our goal is to have over 100 boys and a girls' team in spring 2023," says Wiley. BCL has four age groups: 8U, 10U, 12U, and 14U.
Wiley is the President of the club, Jason Awtry is Vice President, Daniel McHan is the Secretary, Ryan Staniscavage is Treasurer, Caleb Atkinson is Chairman of the Board, and there are other parents who volunteer as well. This group of volunteers is committed to the sport in Alabaster and Helena. Atkinson's son Miller played 8U last spring and will bump up to 10U this spring. "We were introduced to the sport by a neighbor, and Miller loves how fast paced and action packed the games are," Atkinson says.
Most dads did not play lacrosse growing up, so volunteering allows fathers and sons to learn together. Atkinson says, "We are learning the rules of the game together rather than me teaching him a sport that I've played since I was his age."
Beth Yerby is another volunteer whose family has embraced lacrosse. Her son Everett will be playing 12U Lacrosse this next season, and her older son Wyatt, who played with Buck Creek the last three seasons, will now play for Thompson High School. "Both the boys loved the challenge of learning a new sport….Wyatt loves the physical challenges, and Everett loves the rules and techniques," Yerby says. Like other parents Yerby and her husband have enjoyed making new friends around Lacrosse, "My husband and I love to volunteer because it builds a sense of community, and we get to know so many parents and their children. We try our best to have each of our teams play home games on Sunday afternoons. We bring in food trucks and make each home game a community event. We want each game to be a true family affair."
  The last two seasons, Buck Creek has played their home games at Kingwood Field, but with the renovations to the park, they will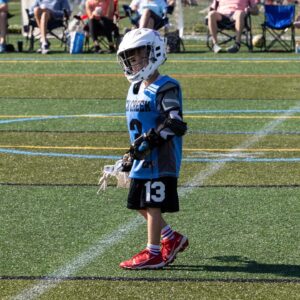 likely be playing at Buck Creek Field this year.  Though they haven't had enough participation to form a girls' team yet, the leadership continues to be enthusiastic about having more girls sign up for next spring. "We have a few girls from Alabaster who play, but since we haven't had enough for a full team, they are able to play for other communities like Hoover or Oak Mountain. We have been working hard to get enough girls to play, and if anyone wants to help us recruit more girls we would welcome them to the team," says Wiley.
The recreational season is in the spring, typically from mid-January until the end of April, plus there are club teams that will play in tournaments across the southeast throughout the summer. "Our home field is in Alabaster, but we have traveled all over Birmingham, to Auburn, and to Huntsville to play games," Wiley offers.
Practices are at least three days a week for older teams and two days a week for younger teams during the spring, weather permitting. And what about money? Is this an expensive sport to get into? "It can be costly to get into," Wiley says, "but once you buy equipment, it will typically last two or more seasons. Fortunately, lacrosse is not like baseball where you are buying a new bat every season. A good stick and set of protective equipment can last multiple seasons. In addition, Buck Creek Lacrosse uses corporate sponsorships to keep our registration costs as low as possible to lessen the burden on families. We also have a few sets of equipment from former players that we can loan out to new players. Bottom line is, if anyone wants to play the sport, we will find a way to support them financially to get them on the team."
Yerby sums up her experience with Buck Creek Lacrosse: Everyone in Buck Creek is committed to making the sport a fun and safe experience for the kids."
What if my child wants to learn more without committing?
"I would advise anyone who is considering signing up for the spring season or anyone who just wants to learn more about the game, to come to our Monday night lacrosse events. Monday night lacrosse is free so anyone can try it out without having to invest any money. Come learn more and practice some drills with experienced players. The event will be every Monday in November (7th, 14th, 21st, and 28th). I have yet to meet anyone who tried out lacrosse and did not fall in love with the game."
-Caleb Atkinson
For more information, contact: Jim Wiley, [email protected], (205) 234-4598 or visit the website: buckcreeklacrosse.com or Facebook and Instagram at Buck Creek Lacrosse.