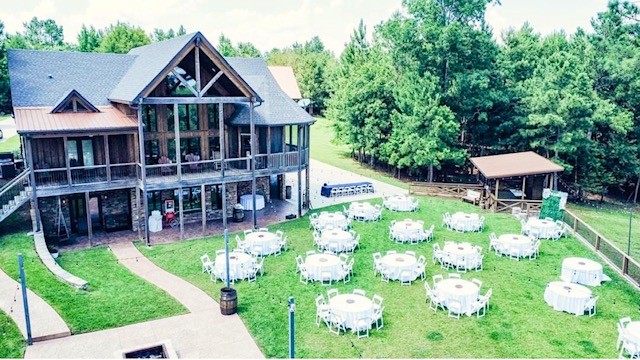 Alabaster has its own beautiful open-air wedding venue in The Lodge at Mallard Landing as well as an event area that includes 300 acres of wildlife, woods, and water complemented with a lodge that sleeps up to 12. The space is excellent for meetings, reunions, client entertainment, corporate retreats, and of course weddings. Folks can hunt, fish, shoot sporting clays, tour the grounds on a Polaris, or just shoot billiards. The Lodge is owned and run by Shawn and Susan Callahan with help from their four boys, Sam, Sawyer, Simon, and Seth. We askead the Callahans a few questions about the The Lodge:
AC: How did this idea come about?
As whitetail deer breeders, we always wanted to have our own high-fence preserve. Several years ago, we connected with the Kidz Outdoors organization, giving kids an opportunity to make their dream hunt come true. We realized that the lodge would be the ideal backdrop for weddings and events. So, we decided to create a space not only for kids but for anyone looking to make their event even more special and truly unique, surrounded by breathtaking views and whitetail deer.
AC: Tell us a bit about your background?
Alabaster has been our home for 27 years where we raised our four boys who all attended Thompson High School. We are members of First Baptist Church Pelham, and we own Maplewood Lane Assisted Living in Helena along with The Lodge at Mallard Landing.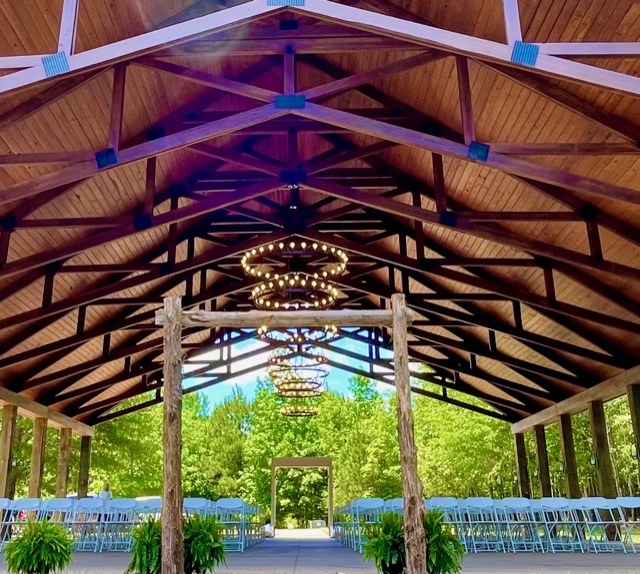 AC: Do businesses and families rent the facility out for the day or overnight?
Both. They can conduct a daytime business retreat and or spend the night, and we tailor activities depending on what they enjoy doing.
AC: What happens if it rains?
We have a 3,000-square-foot covered area, and the property can accommodate tents if necessary.
AC: What are some things that people find surprising about the property?
The whitetail deer, natural surroundings, and the feel of being in a secluded area but having the convenience of being in the city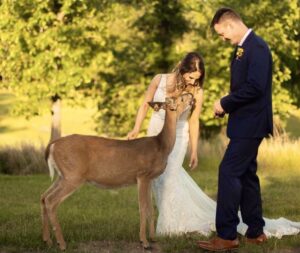 limits of Alabaster.
AC: Can people come out to fish?
Absolutely. The Lodge has a 16-acre lake managed and stocked with bass, bream, and bluegill. Beginning in 2023, we will begin daily fishing rates.
AC: Can you hunt on the property?
Yes, we have hunting packages available.
AC: What is the best way for people to get in touch with you and or book an event or wedding at The Lodge?
Call us at (205) 919-0543, email us at [email protected], or look for us on Facebook or Instagram facebook.com/lodgeatmallardlanding, @TheLodgeAtMallardLanding. You can also go to our website: thelodgeatmallardlanding.com.