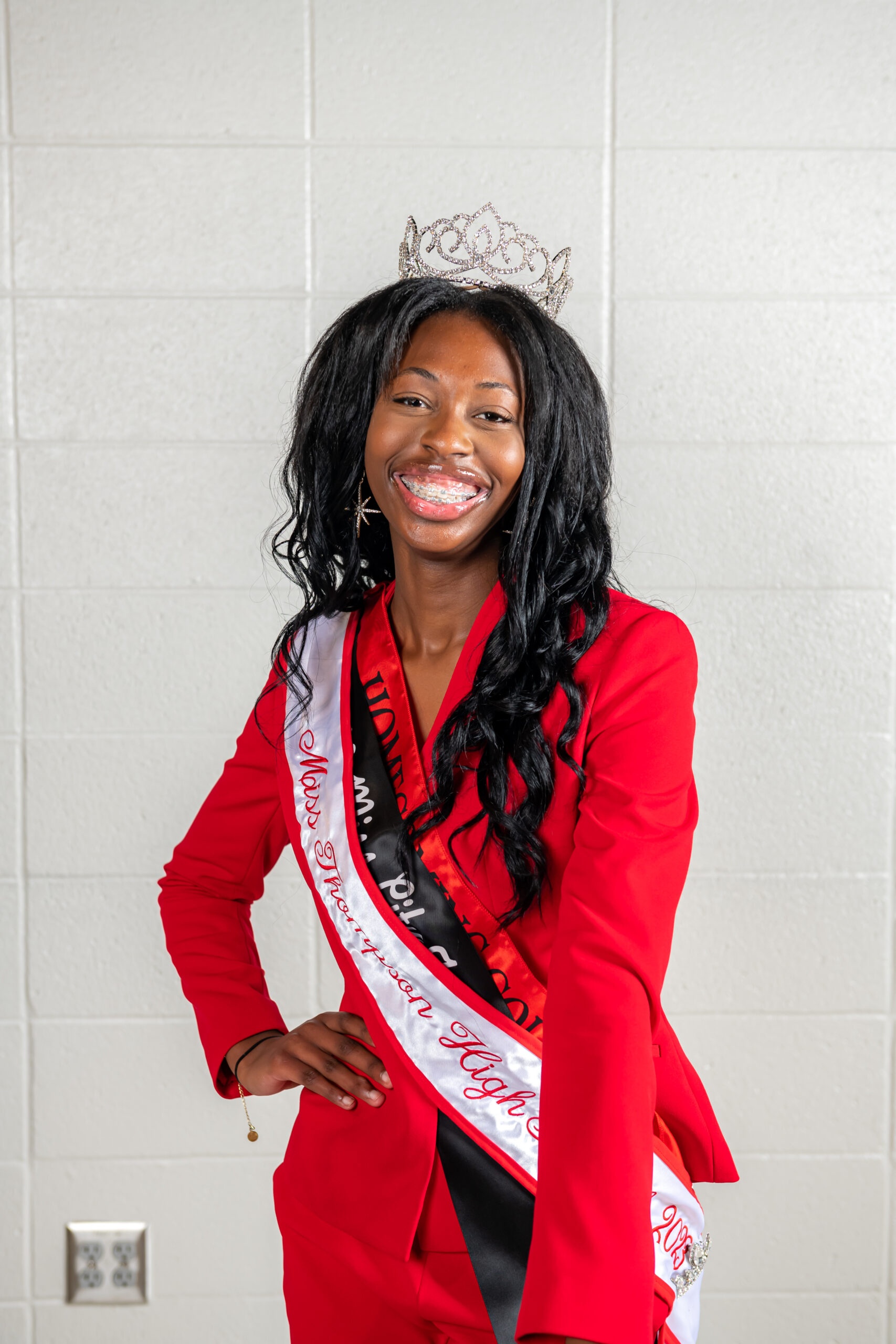 These 11 Thompson High School seniors are ready to rule the world!
By Barry Wise Smith
Photos by Brit Huckabay
Kendall Channell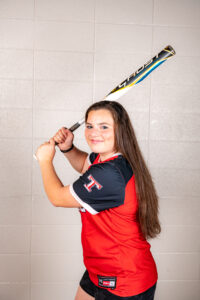 When did you start playing softball, and what have you learned playing softball that you will use in the future?
I started playing softball at seven years old. I've learned how to be tough, compassionate, and the best version of myself. I've learned how to thrive under pressure and not let failure get me down.
You're a state champion—how does that feel, and what's your favorite memory from the championship game?
I can't even describe the feeling. Everyone thought we were the underdogs, except for us. It was an amazing experience that I hope to experience again. The whole tournament was fantastic, but my favorite memory was during the third or fourth inning. I made a play up against the fence that got everyone hyped up, and then the next play, our shortstop Dailynn Motes made an amazing diving play that should've been on SportsCenter. The entire stadium was off the charts with excitement.
What's something people might be surprised to know about you?
I love musicals! In fact, whenever my mom and I go on softball trips without my dad, we always belt out ALL of the songs on the Grease 2 album.
Seth Hampton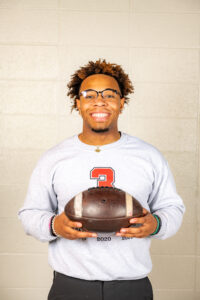 What does being a four-time state football champion mean to you?
It's a blessing, because most high school athletes compete for four years and never get a chance at a state championship. It's almost unbelievable to think about. It shows the work that my teammates and I have put in over our high school careers.
You are also a student athlete with a fantastic GPA. What does it take to excel at both athletics and academics?
It takes a lot of time management—learning how to balance playing a varsity sport and taking rigorous courses is a skill that will benefit me in the long run. It's something that my parents instilled in me at a young age.
You've also been given responsibility as a team leader. What are the characteristics of a great leader on the field and off?
The main thing is to have chemistry with your teammates on and off the field. Nobody wants to listen to somebody who just yells and demands all the time.
What's something that people might be surprised to learn about you?
I have a creative side outside of football. I want to learn the basics of photography, and I bought a sewing machine last year.
Belle Woodley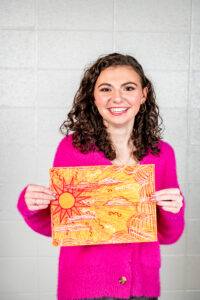 Tell me what THS Peer Helpers do and what you like about it? 
We learn to promote kindness, inclusivity, and a peaceful environment at our school. We often tour new students, help solve conflicts among students, and represent our school in a positive light. Peer Helpers has helped me grow as a person, which then empowers me to go out and include other students.
You're also an artist? What is your favorite format and what piece are most proud of?
I took AP 2D Design last year and am currently taking AP Drawing. There are some extremely talented artists at our school that use different techniques, but I have always been focused on drawing and occasionally painting.
What's something people might be surprised to know about you?
I ultimately try to use my gifts and talents to glorify God and allow him to guide every part of my life.
Sasha Monypenny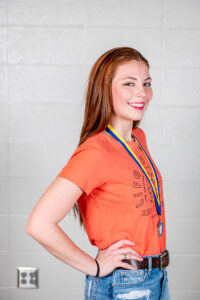 When did you start performing theater, and what has been your favorite role and why?
I began performing in the third grade in the music class's School House Rock production. I have loved being on stage ever since. One of my favorite performances was my role as Ariel in The Little Mermaid. I had so much fun playing that character. But the character I hold close to my heart is my character in the Thompson 2021-2022 musical, Godspell. I built the character on my own; the character's name also was my own. She was spunky, charismatic, and very energetic.
What are your college plans, and what will you study?
I plan to study musical theatre at Jacksonville State University and minor in marketing. I hope to further my education to a point where I can teach others the art of performing and start my own business.
You directed a one-act play last year. How was directing compared to performing, and is directing something you'd like to do again?
Directing compared to performing is more difficult—especially when you are directing your classmates. I would absolutely direct again, because I love to have a creative authoritative voice in a production.
Phillip Martin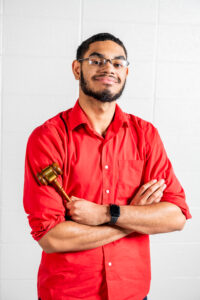 What interests you about business, and what area do you want to focus on?
I have been interested in business since I was seven. I study how businesses work reading books and magazines I check out from the library. I started to apply the things I learned in real life selling bracelets and cookies in my neighborhood. I want to focus on entrepreneurship, marketing, and international consulting.
You hold several leadership roles. Why is that important, and what are the qualities of a good leader?
Leadership is important to me, because it is the way I give back to my community that has done so much for me. That's why I was excited to be president of the National Honor Society, because it gave me the chance to enact service projects to impact Alabaster and​​ Thompson High School in ways I could not do before.
What has been your favorite thing about your senior year?
One of my favorite moments was winning Homecoming King. All of my good friends were there, and it felt like I had all the support in the world. They played "Congratulations" by Post Malone while Dr. Hester crowned me.
Ian Boackle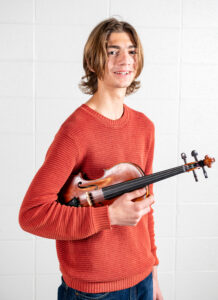 You are ranked number 1 in your class. How have your academic pursuits at Thompson prepared you for your academic studies in college?
My advanced science classes have helped me astronomically in preparing for my future education. My AP biology class and my amazing teacher Coach Elliot inspired me to pursue a career in biology. My most challenging, yet thought-provoking, classes have been AP physics 1 and 2 with Mr. Furman. Physics has real-world applications and teaches general problem-solving skills.
What has been your favorite thing about your senior year?
Being named valedictorian—it's a great honor and achievement, and I can always look back and know I was top of my class of over 500 people.
You play the violin and were chosen for the all-state orchestra—how long have you been playing violin and what does music mean in your life?
I have been playing for nine years. I started getting very serious about violin when Covid hit and tanked my motivation. But through the school program and the motivation from my teachers Ms. Kriss and Ms. Ford, my passion for music has been rekindled.
Jasmine Jones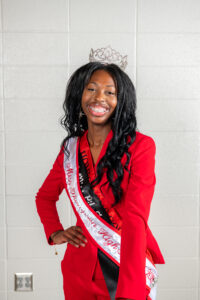 You are Miss THS among a million other things—what honor are you most proud of and why?
I am most proud of being crowned Miss Thompson High School 2023.
You're an on-air reporter for THS TV. What's your favorite interview or story that you've done?
One of my favorite stories has to be with the Thompson High School Warriorettes dance team, who are now National Champions! The Warriorettes were very open and excited about me filming and reporting on their team.
What's something people might be surprised to know about you?
Last April, I modeled in Heidi Elnora's 15th Anniversary Show: Meet Me At The Altar during Birmingham Fashion Week and in September at New York Fashion Week through The Model Experience. Modeling has given me the opportunity to grow my confidence, and I am grateful that I can have fun doing something I love.
Vivian Lam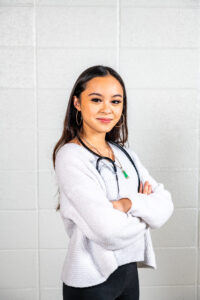 You received your Patient Care Technician license this year. What is that is, and what can you do with it?
A PCT license certifies and allows me to practice patient care at hospitals. The Thompson High School health sciences academy allows us to do an internship and go to the hospital to interact with patients. After finishing this internship at my school, I plan on finding a hospital where I can work at as a patient care tech.
You're attending UAB in the fall. What do you plan to study, and what are your career plans?
I plan to major in biology and join the Honors Program at UAB. I plan to go to medical school and become a pediatrician or medical geneticist.
What's something people might be surprised to know about you?
Although I want to pursue medicine, I also want to open up my own café in the future.
Mimi Carter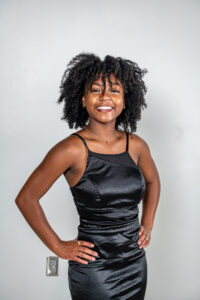 You're a member of the dance team that just won at Nationals. When did you start dancing, and what do you enjoy about dance?
I've always had a passion for dancing, but I didn't start dancing until this year. This has been my first experience as a true, trained dancer. I've enjoyed the football games, pep rallies, and competitions this year. The time I get to spend doing something I love is the best thing about it. I just enjoy the activity of dancing. This new world of dance I've been exposed to has been a blessing, and I treasure it.
What are your college plans, and what will you study?
My plan is to attend college and major in biology. I want to get my masters degree in biology and become a scientific researcher, helping to prevent diseases.
What's something people might be surprised to know about you?
People might be surprised to know that I listen to rock music. My favorite bands are Drowning Pool and Three Days Grace. I listen to anything that makes me feel something. When listening to certain songs, I'll get a feeling in my stomach, and that's when I know how great a song is.
Karrington Channell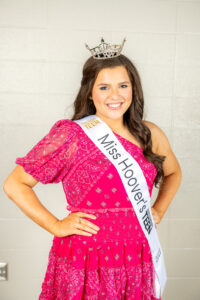 When did you start dancing, and what types of dance do you do?
I started dancing when I was three, and I started dancing competitively when I was seven. I do jazz, tap, ballet, hip-hop, contemporary, lyrical, and I assist many classes as well.
What has been your favorite thing about your senior year?
The opportunity to film football games on the sidelines. Don't get me wrong, the student section is really fun, but there is nothing like being in the center of the action at an award-winning football program's games
What's something people might be surprised to know about you?
 My community service I have completed.. My SII is Dancers Against Cancer, creating special events for dancers in the community to raise money for research on the second leading cause of death in America. So far, I have raised over $20,000 for cancer research.
Marlee Roach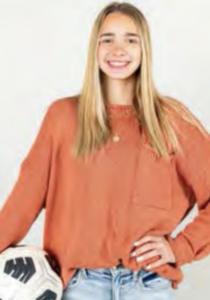 You've been on the varsity soccer team since 8th grade. What's your position, and what have you learned from playing soccer?
I play defensive center mid. Soccer has taught me discipline, commitment, how to stand up for myself, and how to work with others.
You have done a lot of community service—why is that important to you?
My uncle is the mayor.. Uncle Scott has taught me the importance of being civic minded and giving back to your community. I was six when I went on my first overseas mission trip.
What are your college plans, and what will you study?
I plan to attend Auburn and study civil engineering. I'm not playing soccer at the next level, but soccer will always be a part of my life.