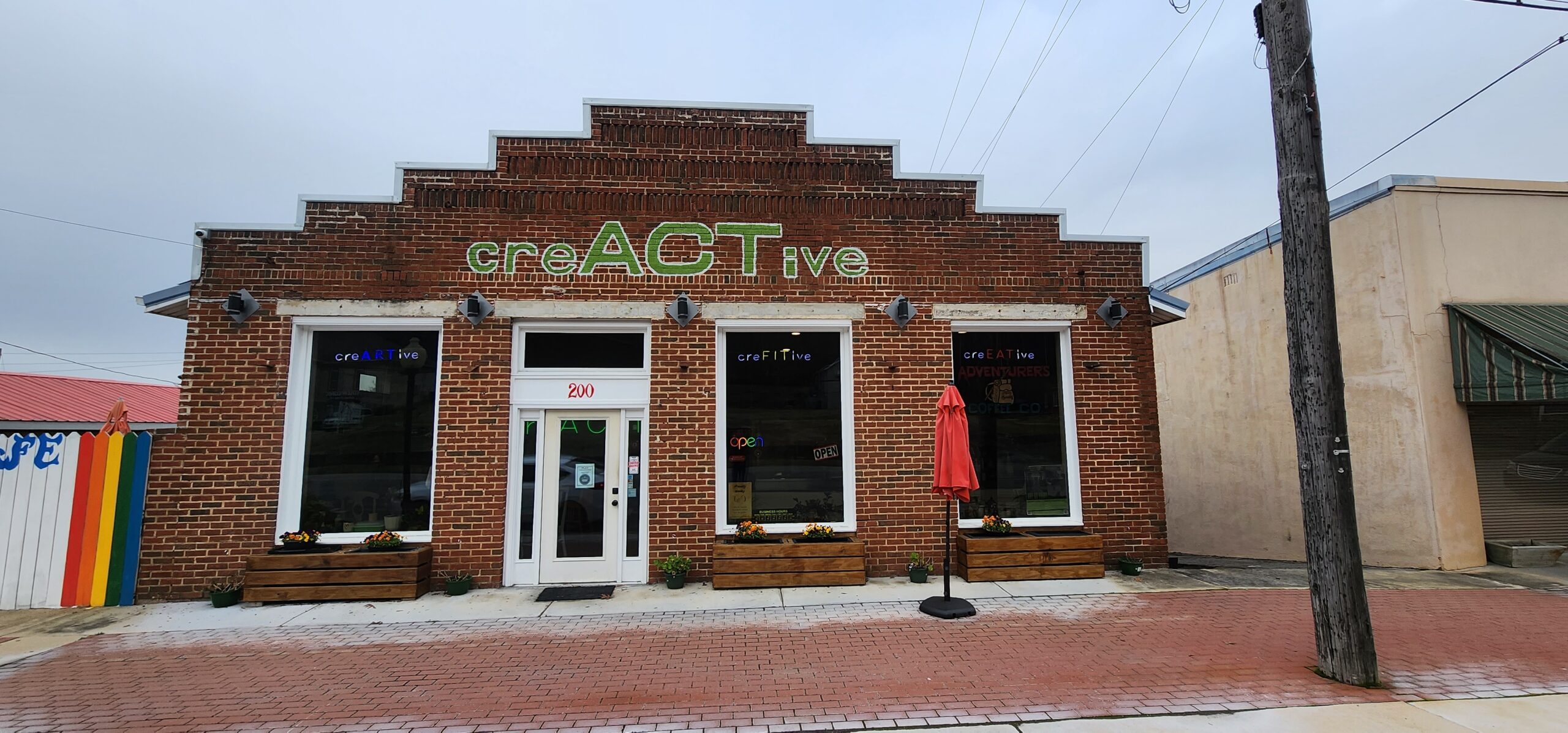 By Brandon Matthews
For Tomorrow is comprised of many great organizations, businesses, and people in the city of Alabaster. There are so many who care about the health and well-being of our community. Eileen Leslie and creaACTive Wellness are one of our great partners.
Eileen is passionate about helping people discover how to take better care of themselves, and creACTive Wellness Center in Alabaster is a great place to do that. creACTive provides a place to hang out with friends, eat and drink from the cafe, fitness options like yoga, and fun entertainment like open mic nights and live music.
We are excited to partner with creACTive during the month of April for Creativity, a student art exhibition. Students who would like to participate are invited to come to the creACTive art studio from 2:00-6:00 PM on Saturday, April 15, 22, and 29 to express their creativity through painting. A guest artist will be available during the sessions to provide help and inspiration, but students are encouraged to paint and create on their own. The canvas, paint, and all necessary supplies will be provided, and the event is 100% free.
After the three weeks of painting has concluded, students will be able to show their art at an Art Exhibition open to the public at creACTive on Saturday, May 6 from 4:00-7:00 PM. All of the students who participate in the Art Exhibition will be entered into a drawing to win art supplies or creACTive art classes.
We are thankful for the city of Alabaster and all of those who invest into the lives of our teenagers. We want to provide as many opportunities as possible for safe, fun, and positive activities. If you are a student and would like to attend all you have to do is show up!! If would like more information on this event, visit alabasterfortomorrow.com/art.
Brandon Matthews is the For Tomorrow Program Director.