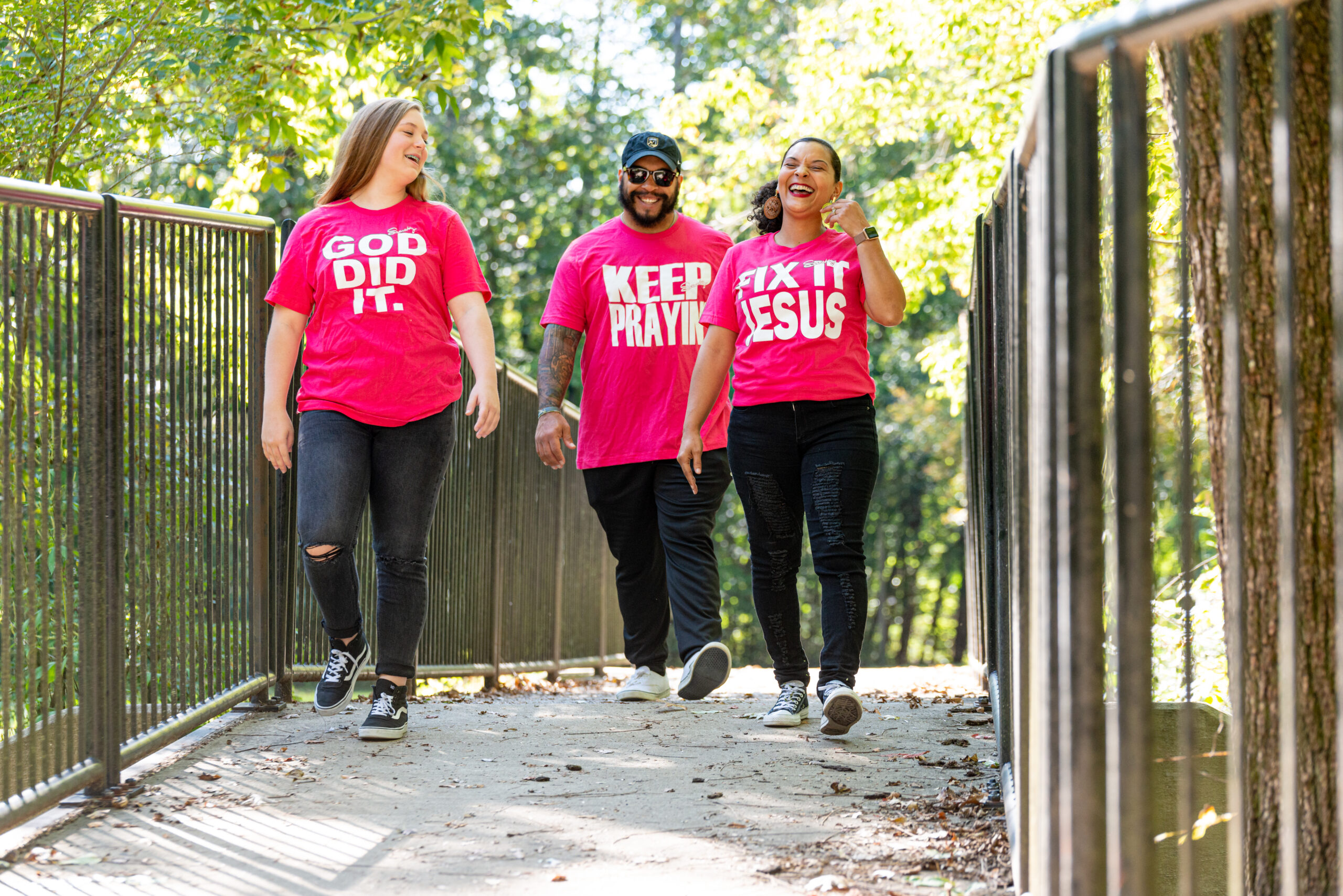 Sanchez Tanniehill lives to serve others
By Lori Culpepper
Very early on in his life, Sanchez Tanniehill began a journey of hardship, healing, persevering, and giving back. As a life-long resident of Alabaster and a Thompson High School graduate, Tanniehill is involved in making the community better for anybody and everybody who needs a little extra help or even just a little encouragement. "I believe God put me on this earth to help others, spread His word, and lead others to Him," Tanniehill says. Nearly a decade ago he created God Did It Ministries, a non-profit 501©(3) organization that helps others.
At the beginning of the COVID-19 pandemic, a time that brought about new purpose and opportunities for how the ministry could impact its community, Tanniehill and his team were instrumental in reaching out to those in need by organizing a food drive for the Alabaster and Montevallo areas. It was such a well-received addition and so appreciated that he kept the food drive going for about two months to help as many people as possible.
For years, Tanniehill has been helping the community in other ways as well. Sometimes it means participating in events like the Alabaster Fall Festival or gathering soccer gear and leaving it in a box at the Alabaster Municipal Park for anyone who needs sports gear. Alabaster residents are also likely to see a God Did It tent set up at many other Alabaster events, such as National Night Out, the Independence Day fireworks show, and Alabaster CityFest, an event where Tanniehill has also been a main stage performer. Yes, performer. Tanniehill is also a gospel recording artist, sharing his story through music, and he is the author of the autobiography, God Did It, and a children's version of the book.
The past two years, God Did It Ministries has hosted a special motorcycle ride that starts at Buck Creek Park and continues through Shelby County to help raise funds for upcoming projects. "We also clean up yards, put roofs on houses throughout the Shelby County area, and do several other drives each year," he says.
The specifics around these drives are a little different than the norm, designed to reach as many people as possible, including those who might sometimes be forgotten. Tanniehill hosts an Easter toy drive to help fill Easter baskets and to make this holiday special and meaningful for the children in the area. Also for kids, Tanniehill does a huge backpack drive in July and August each year to collect school supplies. This results in giving away hundreds of backpacks that are stuffed to the brim with pens, paper, crayons, and everything kids need for the new school year. His team also helps supply a teacher's classroom each year.
Around Christmas, Tanniehill hosts another drive, but instead of collecting the expected toys, he holds a sock and underwear drive to benefit the homeless community in the area. "I love how the people of Alabaster truly love each other and how they come together to help those in need," he says.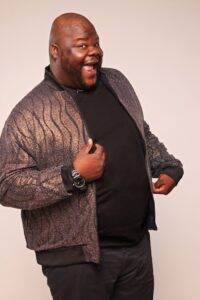 Tanniehill himself is no stranger to hardship. As a six-week-old baby, he suffered a stroke. Doctors told his mother that he would never walk or talk, but she refused to believe it and chose instead to believe that God could perform a miracle. Tanniehill fought to overcome those challenges throughout the next several years proving that miracles do happen.
There were a lot of good things going on in his life during this time, including starting to sing when he was five years old. He shares this gift with others as well through recording his music and special projects related to that. He has recorded several albums, and he is also part of the worship team at Cultivate Church. "I had a story to share through music, and I wanted to get it in the hands of other people," he says. "My main message is that we just can't give up. There will be hills and mountains to climb, and you do it. That's it. God can work wonders through any situation or anybody!"
God Did It Ministries was a 2022 Non-Profit of the Year Nominee by the Shelby County Chamber, and Tanniehill says he has a lot of plans moving forward, including potentially acquiring land in Alabaster and building a ranch-style house where he can regularly offer tutoring for kids and help them with job courses. "That's my goal," he says. "It's on my vision board right now." He adds that having this permanent location and home for God Did It Ministries will allow him to help many more people in the community.
He says his book, music, and work for the community are dedicated to anyone who is losing hope in the idea that God can do something in their impossible situation. "I pray my story of overcoming a stroke at six weeks old will inspire you to hold on to faith that one day you'll be able to look back on your life and say, 'God Did It.'"
For Alabaster residents and others who would like to support Tanniehill and God Did It Ministries, he says people can go to his website sancheztanniehill.com and look for the "Donate" tab at the top. His team is also always looking for volunteers to help with the many projects, drives, and other initiatives he heads up in order to give back to the community throughout the year.