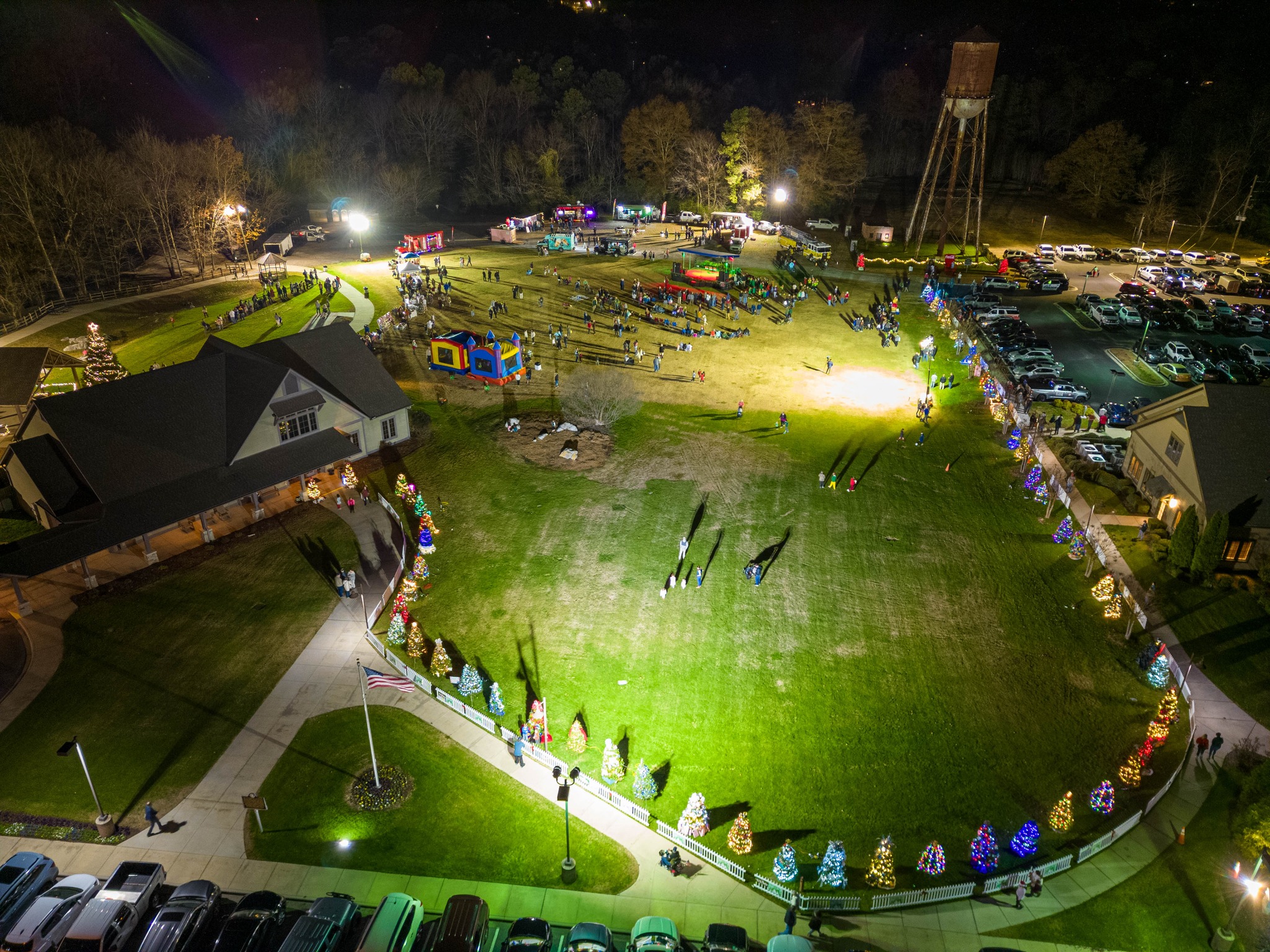 A one-cent sales tax increase will put Alabaster capital projects on the fast track.
By Barry Wise Smith
On February 27, the Alabaster City Council voted to increase city sales tax by one cent—making sales tax 10 percent in Alabaster—to fund significant capital projects in Alabaster, including a new library, a new community recreation center, and public safety enhancements.
"This is completely to meet the needs and desires of our residents," says Mayor Scott Brakefield. "With this additional funding, we will be able to construct a new library and address numerous transportation, recreation, health, safety, and quality of life issues for our residents."  With the revenue generated by the additional penny in sales tax, Alabaster will fund a wide range of projects requested by the city's residents. Dubbed the Alabaster Fast Forward program, the capital project campaign funded by the additional one-cent sales tax will transform the city over the next few years. According to City Administrator Brian Binzer, construction on the majority of the projects will begin within the next two years.
Alabaster Fast Forward Projects:
Recreation Center
This project will transform about 24 acres at the corner of Highway 119 and Thompson Road (former Middle School/BOE property) into a city recreation and community center, with a new park, green space, parking, and space for a retail development. Larry Simmons Stadium will remain and be used by Alabaster Parks & Recreation. Additional upgrades will include a new traffic signal at the intersection, splash pad/water feature, and basketball courts. The property has already been purchased by the city, and the site clearing will begin in late 2023 with construction expected in late 2024.
Public Library
This project will bring a new, modern library to better serve the city's growing population. Since the current library was constructed, the city's population has grown significantly, as has the number of residents who use the library's services. City leaders are working with the Albert L. Scott Library Board of Directors to determine the location and design of the new facility. The project is in the preliminary phases with anticipated construction to begin in Fall 2024.
Ambulance Service and Additional Emergency Personnel
Adding in-house ambulance transport service and not having to rely on a private transport company, will more directly meet the needs of the city's residents. Operating an in-house ambulance service will cut the current average ambulance response time from upwards of an hour to a few minutes. Alabaster will also hire an additional school resource officer at the Alabaster Police Department, bringing the total number of SROs in Alabaster schools to eight. The Alabaster Fire Department will also hire more certified paramedics to man the AFD's new in-house ambulance transport service.
Highway 119 Widening
This project will widen Highway 119 south of Fulton Springs Road to help
alleviate traffic congestion and is a partnership between the Alabama Department of Transportation and the city. Phase 1 will add additional lanes from Fulton Springs Road to 2024 Smokey Road, and Phase 2 will widen the road from Smokey Road to Veterans Park. Construction is already underway with Phase 1 predicted to be complete by the end of the first quarter, and Phase 2 is set to begin in Summer 2024.
Railroad Crossing Study
The City will apply for federal funding this summer and fall to look at railroad crossing options in the city, including seeking funding to add technology throughout the city to help monitor crossings and notify the public about alternate routes.
Alabaster Boulevard Renovation
This project will rehabilitate and repave Alabaster Boulevard near the Propst Promenade shopping center, rehabilitating uneven and damaged portions of the roadway and providing a foundation for future plans to extend the roadway to U.S. 31. Engineering and design was done in Fall 2022 and was bid in Winter 2023, with project completion expected this summer or fall.
Senior Center Expansion
This project will expand the Alabaster Senior Center by adding additional space for activities, fellowship, and programs. The city owns the property for the expansion, and construction is set to begin in Fall 2024.
Veterans Park Upgrades
This project is a partnership between the city and Shelby County and will add significant upgrades to existing amenities in the park, including new signage, improved batting cages, shading over bleachers, turf infields, upgraded lighting, and more. The design will be done this spring with anticipated construction in Fall 2023.
Village Green Project
This project will add an amphitheater and bathroom facilities on the Municipal Green property near City Hall, the Senior Center, and water tower. These additions will allow the city to hold more community events, such as concerts, and will serve existing events such as the Fall Fest, Farmers' Market, and the Christmas Water Tower lighting. Design will be done this spring with construction starting in Fall 2023.
Warrior Park
Warrior Park and "Peanut" Davenport field will be renovated and redesigned of for more efficient field layout and expanded parking. This will make the park easier to access, and will provide first-class playing fields for kids in the city's youth league baseball and softball programs. Design will happen this summer with construction starting in the fall.
Expanded Trail System
This project will complete a paved trail system connecting Buck Creek Park with Thompson High School and Veterans Park. Buck Creek Trail will get new paving and lighting and extend past Thompson Middle School, through Municipal Park, to Thompson High School. Design this spring with construction in fall.
Mountain Property Recreation Area
This project will add a 100-acre recreational green space on the city-owned mountain property across 119 from City Hall. Improvements will include trails, improved access, and improvements to the natural property, including a large lake. Design will begin this fall with construction planned for Spring 2024.