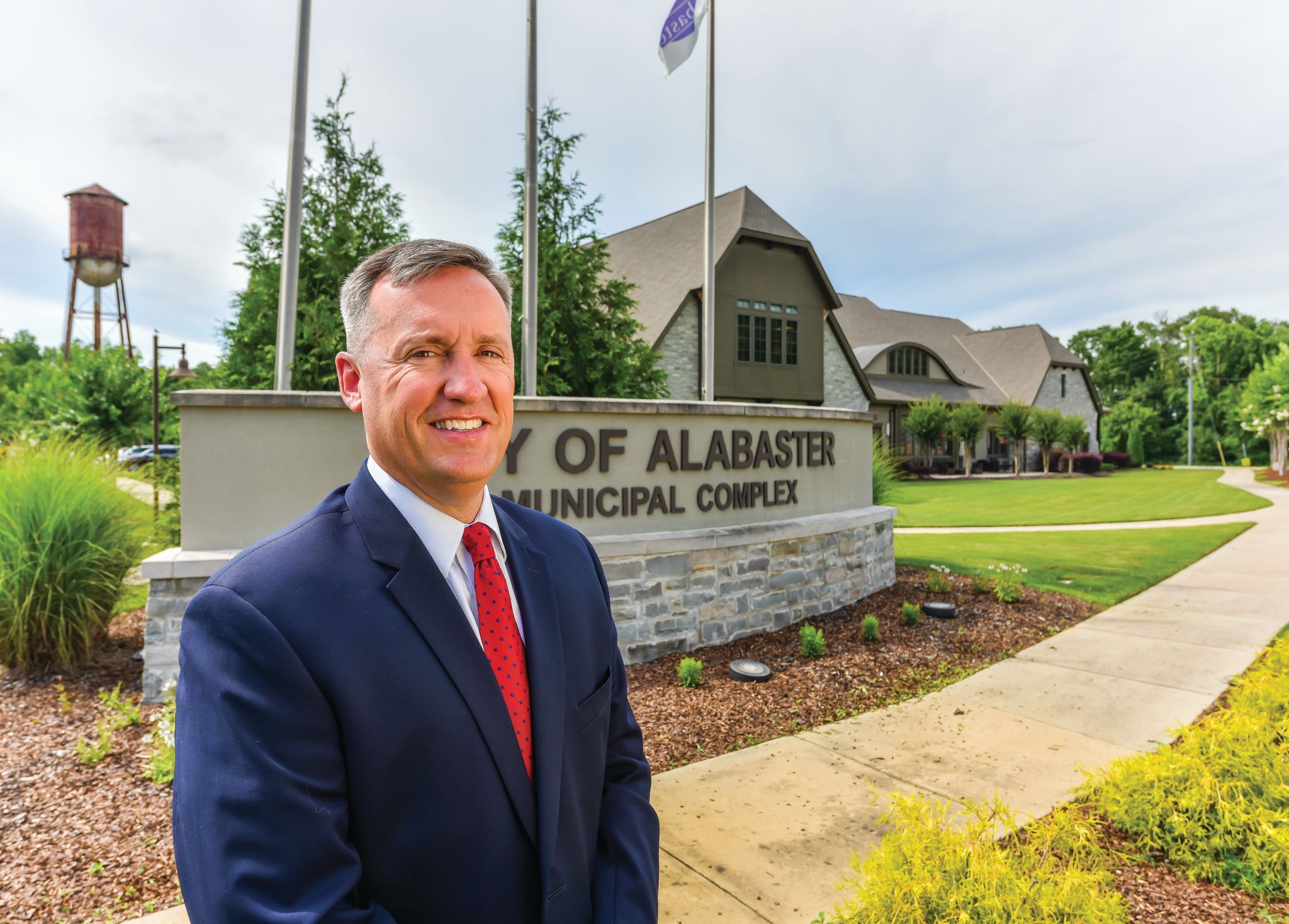 Dear Friends,
It is that time of year that many of us look forward to—the return of Friday night lights for the Thompson Warriors. The four-time defending state champions kicked off the season on August 25th.  The home slate is an impressive one including the August 31st matchup with nationally ranked IMG Academy and a nationally televised match with Clay Chalkville on September 29th.  I'm excited to see what this year's team will accomplish!
We are also excited for the grand opening of the new state-of-the-art Alabaster Police Department building off Highway 119, giving our law enforcement professionals one of the top facilities in the Southeast. We're also looking forward to Alabaster Jubilee No. 3 on the Municipal Green at City Hall on Oct. 28, featuring local musical acts, food trucks, and lots more!
We are continuing to move forward with a multitude of projects in the city. ALDOT recently completed a project to repave and lengthen turn lanes on U.S. 31. The Alabaster Boulevard repaving and rehab project is under way and will last through mid-October, resulting in a much smoother and safer road for our residents. The City Council also recently approved a project to make major renovations to Veterans Park, and work is currently under way. The beautiful new Patriots Park is now open. We are also in the middle of a project to renovate Larry Simmons Stadium and the Jim "Peanut" Davenport Baseball Field, complete with improved lighting, new fencing, painting, and other improvements.
Please note that City offices will be closed on Labor Day, Monday, September 4th.
I look forward to seeing everyone at Thompson Warrior football games, and as always I am proud to serve our city. There are so many exciting things happening and on the horizon. It's great to be in Alabaster!
Mayor Scott Brakefield