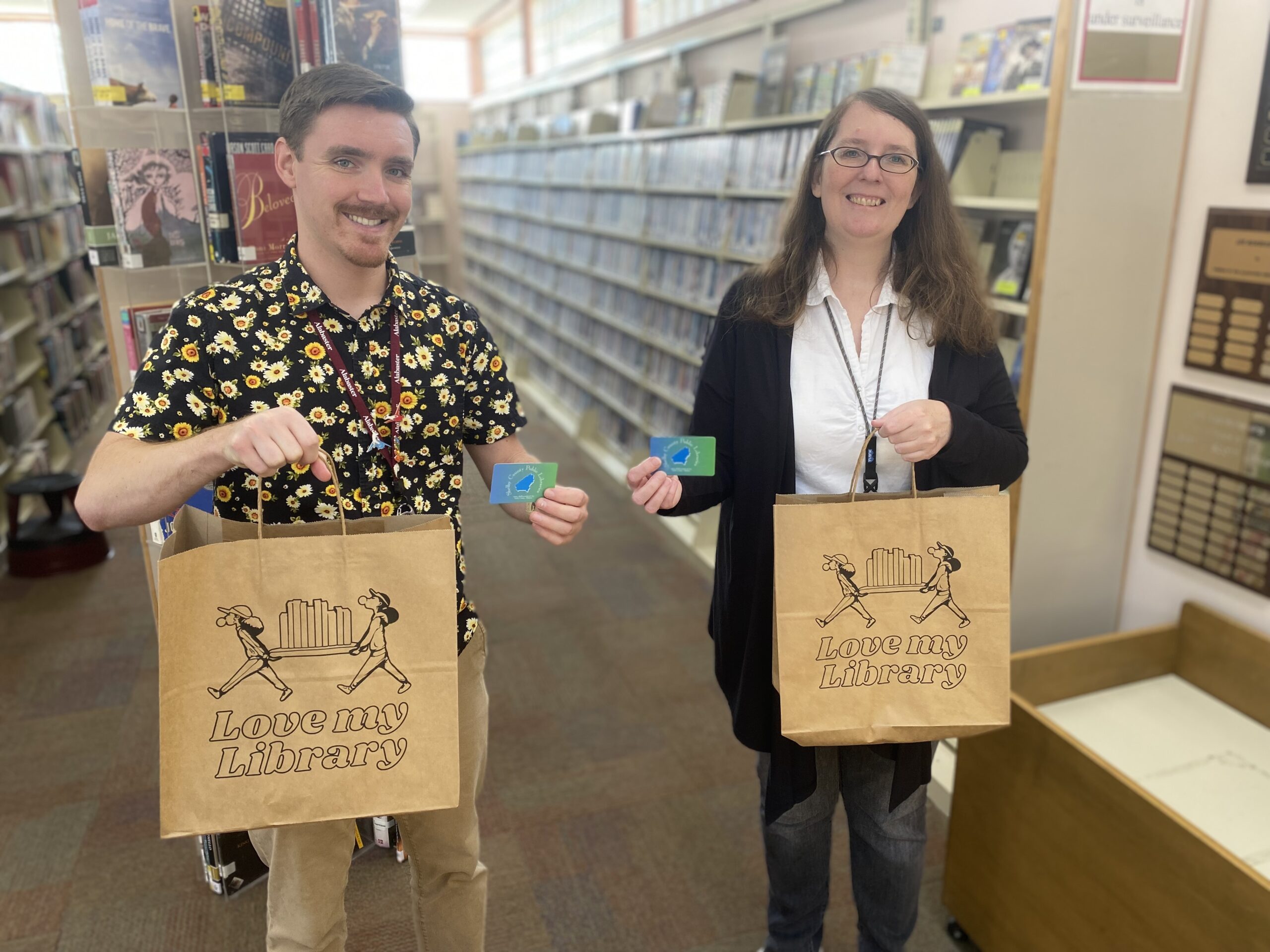 Celebrating National Comic Book Day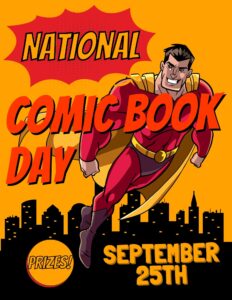 Over the last 3-4 years we have emphasized building our library's collection of graphic novels and Manga to correspond with the growing popularity of the genre. This collection is currently housed with non-fiction, sandwiched between illustration and hand lettering.  Since the collection has expanded to almost a thousand volumes, we thought it would be a good time to pull these titles out and give them their own section.  This will allow it to grow and make it more accessible to readers.  Since September 25th is National Comic Book Day, we wanted to celebrate by encouraging everyone to check out a graphic novel.  Come check out a graphic novel or Manga and get a comic themed prize as well as some stickers and bookmarks.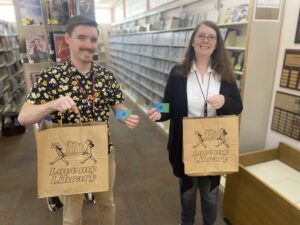 National Library Card Sign Up Month
September is National Library Card Sign Up Month, and we're thrilled to invite you to join the Albert L Scott Library! This month you can get your very own library card and open the door to a world of opportunities for growth, learning, and resourcefulness.
With your library card, explore our extensive collection of books, DVDs, magazines, and audio books, catering to every interest and age group. But that's not all! Access our digital resources for e-books, e-magazines, and more, available anytime, anywhere. Need computer access or printing services? Your library card grants you access to public computers and other valuable tech resources. And if creativity excites you, our "maker space" is a place for bringing your ideas to life with innovative tools and equipment.
At the Albert L Scott Library, we're not just about books—we're a vibrant community center. Our friendly librarians and staff are eager to assist you on your quest for knowledge and ensure you have an enjoyable and enriching experience. Don't miss this chance to join the library and embrace the limitless possibilities it offers! Get your library card today and open doors or possibilities!
Friends of the Library- Piney Woods Festival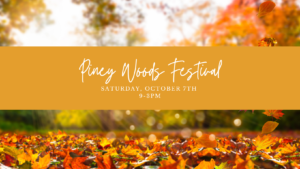 Come join the fun at the Friends of the Albert L. Scott Library's Piney Woods Festival on Saturday, October 7th from 9am-3pm. There will be games, activities, and entertainment all day. Food and craft vendors will set up in the piney woods behind the library and our semiannual book sale will be in in the meeting room. This is one fall event you won't want to miss. Come out to support some of our local artists and businesses while also supporting the library.
 A huge thank you to Senator April Weaver for graciously presenting a $2,000 donation to the Albert L. Scott Library in late June. The library will be using this funding to:
Help add Launchpad and Wonderbook options to supplement the library's shift from audio CDs to digital media
Help purchase a new book display for the circulation desk
Replace a wooden book carrier