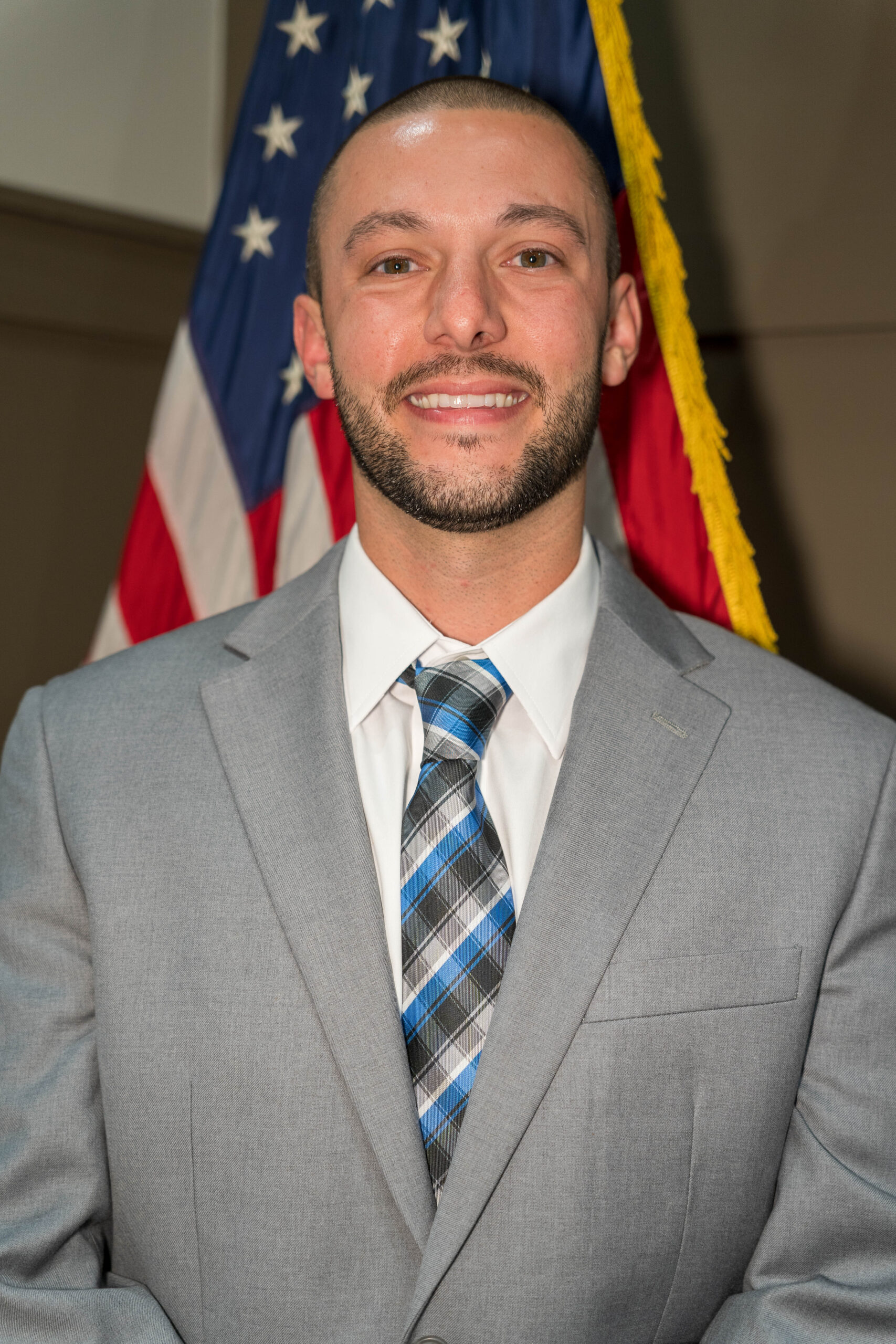 How has your first year on the City Council gone?
My first year has been truly amazing. This opportunity has allowed me to serve in a capacity that I would have never thought possible. I now see how vital a communicative and transparent team of not only council members but city administrators, employees, and Mayor are to the positive growth and preservation a city has to maintain to be successful. We have an amazing group of people in place right now, and it is a blessing to be a part of it. I've to soak up all of the knowledge and wisdom I could this first year. I knew I would have to lean on members who have more experience, and I have developed many relationships through this opportunity to serve my community.
What are the most pressing issues facing your Ward 6 constituents right now?
Traffic concerns with Highway 119 work continuing, new developments potentially coming into this part of the city, and major renovations to Veterans Park to start with. Residents of course do not want to deal with the hassle of increased traffic congestion, but it will be so much better when these projects are completed. One of the toughest challenges is getting people to become ok with change and adaptations, even if they are necessary to grow our city. But it is my job to ensure everyone in my ward stays informed and feels heard on concerns or issues. On the top of my agenda for Ward 6 is staying connected with ALDOT to make sure we have good timeframes to keep the people informed on when 119 projects will be completed. I also want to keep everyone updated on the progress of Veterans Park as we soon begin the upgrades to the facility.
Tell us about Alabaster Fast Forward and what this additional one-cent sales tax will mean for the city?
This one-cent sales tax increase brought Alabaster in line with several of our peer cities, and is going to fund many capital projects that were requested by our residents. Projects with a direct impact on Ward 6 are Highway 119 widening, Veterans Park upgrades, and upgrades of trail systems among others. I have coached multiple youth sports here in the city, and I look forward to knowing our children will have some of the best facilities in which to play their respective sports, as well as amazing park areas with phenomenal playgrounds and family areas. And I can't wait for our Recreation Center to be built. What a great opportunity for all residents in Alabaster to have a state-of-the-art rec center to enjoy!
What are you excited for in this new school year? 
I am excited to see the growth in our school system. I feel like every year, more and more families are moving to Alabaster because they see what a great place it really is! Our school system is knocking it out of the park on all levels, and I just continue to hope and pray the teachers, faculty members, principals, and board members keep investing all they can into these kids. They are making a difference each and every day.
What are your goals and plans for the remainder of this year?       
One of my main goals is to branch out and build relationships with more residents who may not know me yet. I want our community to feel comfortable and believe in who I am as their representative of Ward 6 and know that we are unified as a City Council and will always have the residents' best interests at heart.
"One of my main goals is to branch out and build relationships with more residents who may not know me yet."
— Zach Zahariadis
Council Comments
As part of the Alabaster Fast Forward plan, the city council approved $7 million to completely repair and repave the entire stretch of Alabaster Boulevard from Weatherly Club Drive to Jim and Nick's. The road will remain closed until the projected completion date of October 15. The City will continue to post progress updates on social media. This is a long overdue project that will improve the safety and driving conditions for the thousands of people who travel this road on a regular basis.
Several Ward 1 residents continue to serve in roles that are helping our city move forward. Thank you to Gerry Bivins for serving on our Housing and Abatement Board; Charles Cornelius for serving on the Commercial Development Authority; and Mike Myers who was recently appointed to the Alabaster Downtown Redevelopment Authority. We appreciate their leadership and willingness to serve.
Please contact me if you have any questions or concerns regarding Ward 1 or our city. It's truly an honor to serve as your council representative.
–Sophie Martin