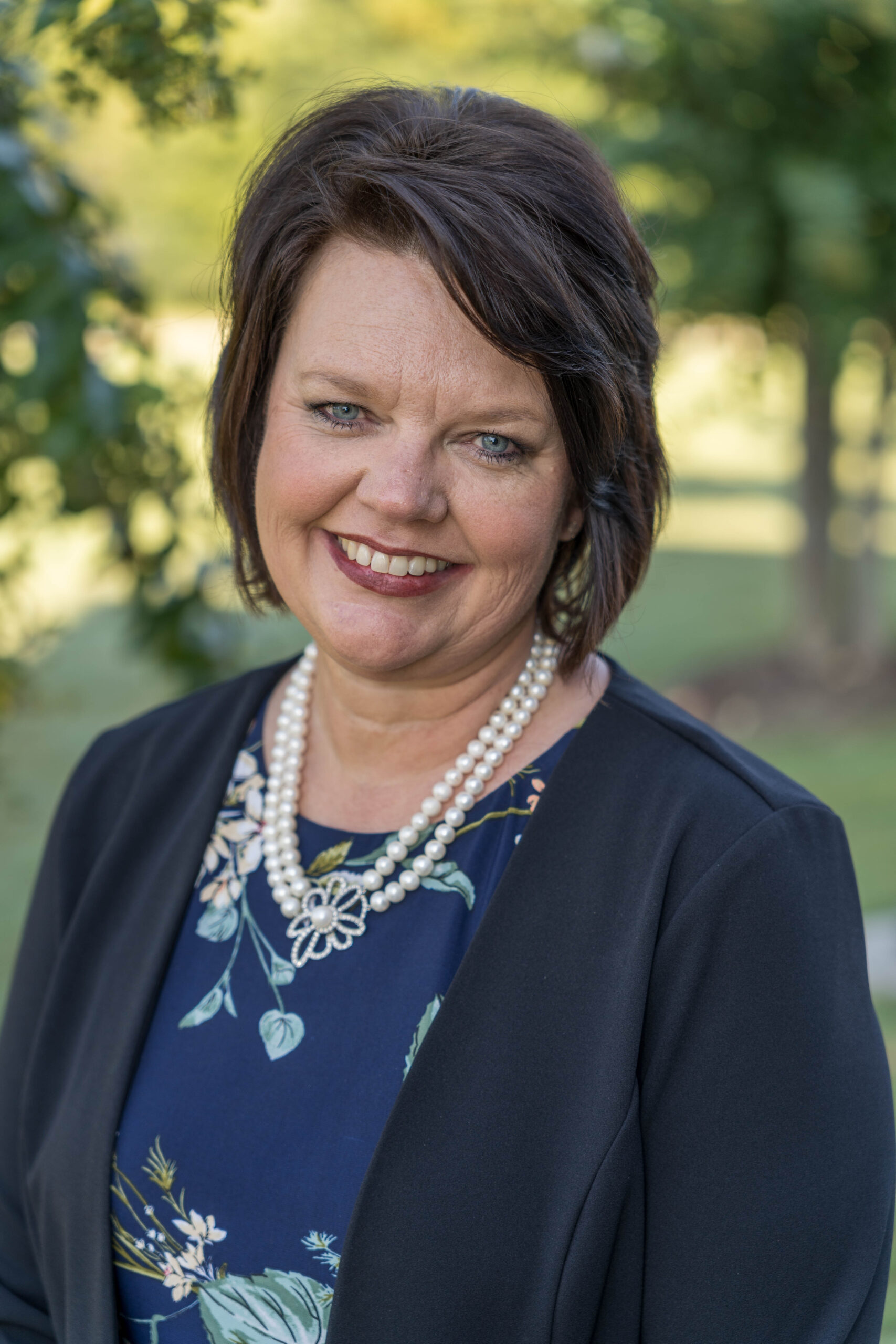 Photo by Neal Wagner
Tracy Worley has only been with the city of Alabaster for two years, though in that time she and her team have been busy showing appreciation for the city's hard working employees and implementing innovative ways to recruit high-level talented people to work for the city. In an effort to continually show gratitude for the city's employees, the HR department hosts appreciation lunches, retirement celebrations, and ice cream socials because as Worley says, "We work diligently to ensure that we show our employees how much the city appreciates what they do, and we are fortunate this comes with the support of our mayor and city council." Director of Environmental, Engineering and Building Services Fred Hawkins says, "Tracy brings a whole new energy to city government.  She makes it easy on us to do our jobs." In her words, Worley describes her department's role: "we focus heavily on branding the city for future growth." Worley brings over 20 years of HR experience to the position, working in the private sector for companies ranging from 600 to 6,000 employees. Her last two senior positions before taking on the role in Alabaster were NHS Management, LLC, based in Tuscaloosa, which provides administrative and consulting services for individual skilled nursing facilities and with The Westervelt Company which provides timber and land resource management services. "Tracy's private sector experience has helped our city become more innovative in hiring the right people," Hawkins says. Worley lives in Tuscaloosa with her husband Craig, a Media Specialist with Blue Cross and Blue Shield of Alabama. They have been married seven years and have a blended family of four children and four grandchildren. Worley's hobbies are anything to do with hanging out with her family.
Alabaster Connection: You have had a long, successful career in HR. How did you find your way to Alabaster?
Tracy Worley: Throughout my career there has been one common theme for any decision I make in regard to where I work, and that's where I felt like I could make an impact for employees and the area I serve in. Human resources is a complex and diverse field. It's working as a strategic partner with the Mayor, council, and department heads to help grow the city and protect its intertest with personnel for today and for the future. When the opportunity was presented to become part of Alabaster, it was one that aligned with those goals. The vision of the Mayor and council is to continue to grow the city, and from an HR point of view that was exciting. To have the opportunity to continue to build on that foundation and be a part of making an impact on this community. It was one of the best professional decisions I have ever made!
AC: How do you promote working for Alabaster?  
TW: The opportunities that are offered to individuals to work in the government sector comes with exceptional benefits in addition to a sense of pride for giving to a community. We attend multiple local community events and events outside of Alabaster to market the city, educate on the benefits, and ensure that individuals understand the career paths that are offered by working in Alabaster for those who have college degrees and those who don't. The mayor's vision that Alabaster's employee population reflects the diverse makeup of the citizens that it serves is what drives our marketing efforts in HR, and to do that we have to get out and share information in various platforms and marketing efforts.
AC: Tell us about the current workforce we have in Alabaster?
TW: Our employees, well this is where I smile.  As I shared, I've worked my entire career in HR, and I can honestly say that Alabaster has some of the best and most dedicated employees I have had the pleasure of working with. It is refreshing to be in my role and to see the commitment these individuals have in their jobs and desire to make this community better! Our employees are the foundation in making the city a success, and without them nothing is possible.
AC: If someone is looking to work for the city, what would they do/where would they look?
TW: We post all open positions on the city website under the department of Human Resources, and you will find job opportunities listed there. Thanks to our new public relations specialist, our positions are also on social media to expand the outreach opportunity of sharing the openings.
AC: How have things changed in HR in the last 20 years?
TW: HR is no longer the typical stereotype people think of in just hiring people.  We work as a strategic partner with various levels of leadership to include workforce planning, succession management, career pathing, professional and leadership development, legal matters containing to employment, total reward programs and recognition programs.  The platform of HR has changed and become more diversified, but the core foundation continues to remain the same and that is people want to be heard, valued, and respected.  We are proud to say that our group of three in HR works diligently to provide these services to the city.  I have the absolute best HR team, Michelle Lawley and Kimi Pearson are solid HR professionals and while we each have areas that we specialize in, together we ensure that we meet the needs of our employees and align the city for the growth.
AC: What are the more rewarding things about your current job?
TW: Hands down the connection and relationships made with our employees and their families. There are times that HR must administer or communicate items that may not be favorable but overall, we are fortunate to build relationships that are based on open, transparent, and honest communication with our employees resulting in relationships based on trust.
AC: Have you adjusted or changed anything since you took over?
TW: The mayor challenged me as a department head when I was hired to remember the goal of growing the city. I have always believed that when one stops striving to make things better, there is no growth personally or professionally. Fortunately, the HR team accepted my enthusiasm and is on board to enhance the way we offer our services to employees. We have worked hard the past two years to automate our processes, and we continue to have an aggressive outline over the next few years in the way we provide services.
AC: Do you have any advice on how to better interview for a job?
TW: I advise people to think of three separate events that show success in a project or situation, one that may not have been successful, but you learned from it and applied that moving forward, and one that displayed leadership even if it was not your responsibility. With these three examples, you are prepared to answer almost any question asked of you. Employers want to see that you have a foundation of accountability and willingness to work as team for the betterment of the company.
AC: Any advice for us on making our resumes better?
TW: Showcase what makes you different from other candidates. Tell us what demonstrates your ability to multitask in today's competitive workforce, and what groups you are actively involved in that shows your commitment to your career and community. These are the areas that attract an HR professional, not the standard resume downloaded off the Internet. It's your chance to sell yourself but with honesty; don't put something on there that can't be validated. Trust me, HR professionals will check it.
AC: Where do you like to eat in Alabaster?
TW: This is an everyday question of the HR group around 11 a.m. Where we are going for lunch?!  We enjoy food, and eating local is something we do often. Our group loves Mexican, so we eat at Barrio Fiesta almost every Friday, and throughout the remainder of the week we are frequent visitors of Champy's and now the new Wendy's.
AC: What else should we know about you?
TW: I was raised by my parents to believe in two basic principles in life: always have a sound foundation in Christ and hard work pays off. My parents did not have resources for a formal education, but through hard work and perseverance they built a business that provided great security for us.  I can't remember a time when my Dad was not the first one out the door and the last one to come in, even to this day. He has always been the leader of our family, showcasing attributes that instilled the work ethic I have today. When I look back on my career and who I am, I see a great mixture of my parents, and my hope is that I leave the same legacy to my children and grandchildren over time.