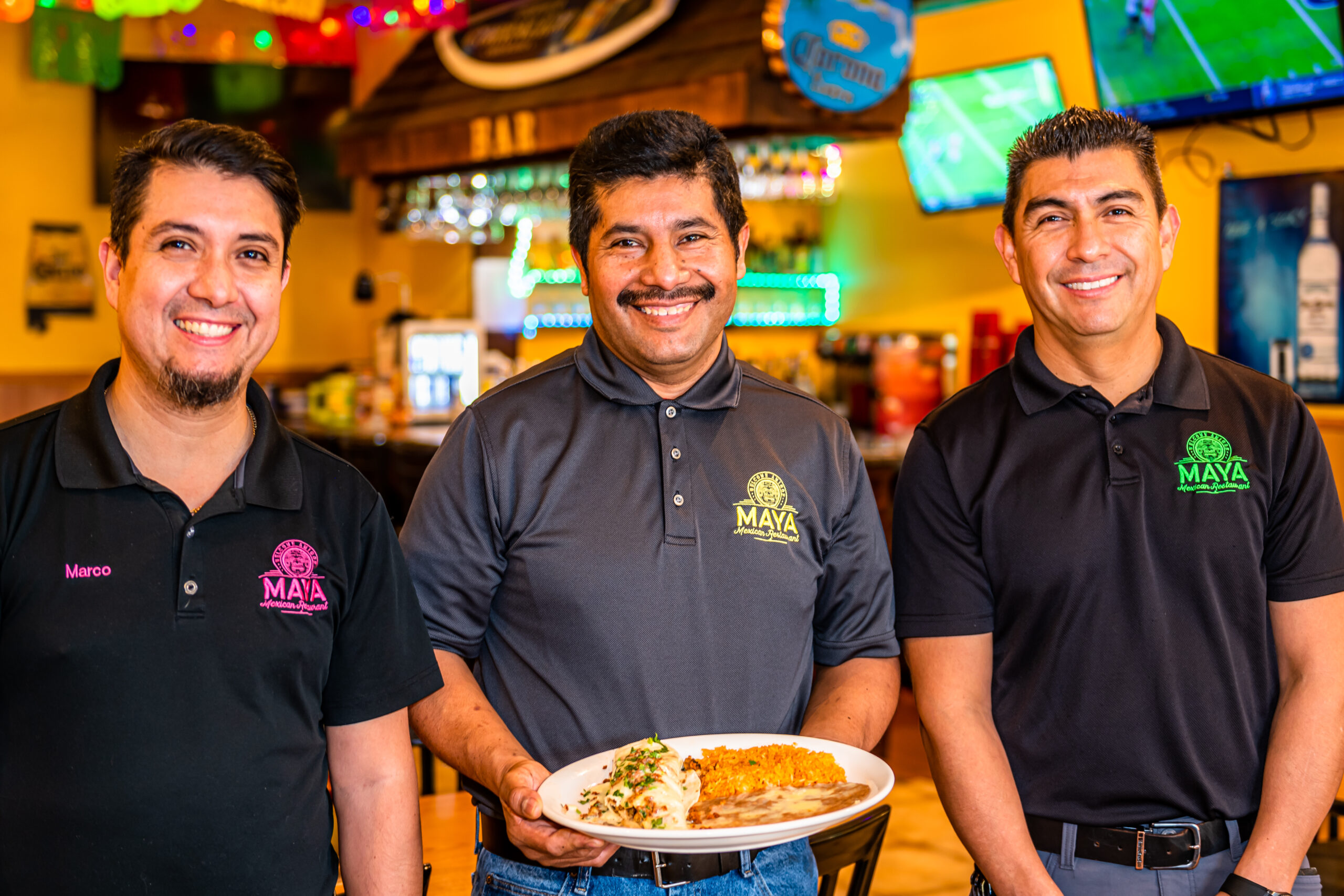 By Lori Culpepper
After the COVID-19 pandemic hit in early 2020, many restaurants struggled to stay open. Many had to shut down; some to never recover or reopen.
But for brothers Marco and Juan Perez, along with friend, Jose Carbajal, the beginning of the pandemic was also the start of something positive as they opened Maya Mexican Restaurant, a Tex-Mex restaurant located at 478 First Street Southwest.
Many Alabaster residents and others from around the area will remember this as the previous location of Del Toro Mexican Restaurant, which closed at the end of 2019 after about 30 years. Maya fit in well at this location and filled a need for a similar restaurant in the area. It's become a staple in Alabaster.
However, the story does go back a little farther. Maya in Alabaster is the restaurant's second location. The original location opened on August 24, 2018, near the Palisades Shopping Center in Homewood.
Marco, Juan, and Jose had a vision of using the finest quality ingredients to create authentic, fresh, and delicious Tex-Mex food. This dream was born based on the years of experience they all had in the restaurant industry. Having worked at their family's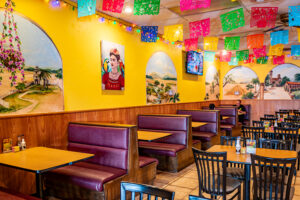 restaurant in Hoover, La Fiesta, for about 18 years, the partners felt more than ready to give it a try on their own. "It was a dream that we always had that we wanted to open our own restaurant, and when the opportunity came, we took it. We're thankful that it has flourished," Marco says. He adds that his favorite part of having a restaurant is seeing customers happy and satisfied with the food. He says it's always interesting since he's doing it alongside his brother and other family members.
"It's a family affair for us. All of our familia is involved, our kids and wives," Marco says. The family atmosphere that exists in the management of Maya spills over into the atmosphere of the restaurant as well. "We are very family oriented," Marco adds. "Lots of people come in to celebrate birthdays, and we love being a part of that. We love our customers like they are a part of our familia and look forward to serving them in our restaurant."
In addition to families, Marco says they always have a good crowd that comes in for lunch during the week with people like construction workers, nurses, and teachers. There is a huge variety on the menu for all patrons to choose from, including many different Tex-Mex staples, such as burritos, fajitas, enchiladas, tacos, tamales, quesadillas, and more, but with a little extra flare.
Marco says one of their most popular dishes is the El Jaguar burrito which is a steak or chicken burrito with mushrooms, topped with chorizo, cheese dip, and cilantro and served with rice and beans. Another popular dish is the Mayan Enchiladas, which feature mole, a traditional Mexican sauce with complex, layered flavors that comes from an intricate blend of chilies, spices, and more. It's something Marco says you won't find just anywhere. "It's like a grandma's mole. It's really authentic, and it's really good," he adds.
 Jose is Maya's head chef, and he takes his previous experience from working at La Fiesta and adds new spins and twists on Tex-Mex dishes most people are familiar with. While Jose is cooking in the kitchen, Marco and Juan take care of the front. "We handle marketing and social media," he says, although he adds that they have had to take on more duties lately due to challenges related to the economy and the workforce.
"Our biggest challenge right now is finding good workers. They might come for a day or two, then they leave us behind. They don't come back to work," Marco says. This means that he and Juan have to fill in often, sometimes even in the kitchen. As the owners and operators of Maya, they are used to wearing many hats, but they have had to wear even more than usual recently.
One other thing that Marco handles that he always enjoys is creating the restaurant's margaritas, which Maya has become known for. "The margaritas are my thing," Marco says. "We have about 30 on the menu, but I'm always playing around and making whatever I feel like trying." Some recent creations include kiwi, hibiscus, chili mango, and prickly pear margaritas. The prickly pear margarita is a favorite and gets its vibrant pink hue from the prickly pear fruit usually found on top of a cactus." (Recipe below.)
For a restaurant to start out and thrive during a pandemic, the management and food must truly shine. While Marco, Juan, and Jose have faced plenty of struggles and continue to face challenges, their experience and talent when it comes to cooking delicious Tex-Mex food and treating customers like family keeps the people of Alabaster and beyond coming back again and again.
Prickly Pear Margarita
Ingredients:
1¼ oz. tequila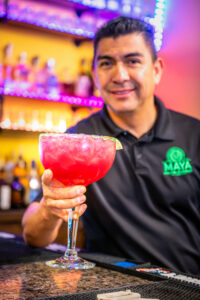 ¼ oz. triple sec
¼ cup lime juice
Margarita mix
Sugar or salt for the rim
Lime for garnish
Directions:
Add all ingredients to a shaker, shake well, then pour into your glass.
478 1st Street SW
Alabaster, AL 35007
205-624-4477
mayamxrestaurant.com/