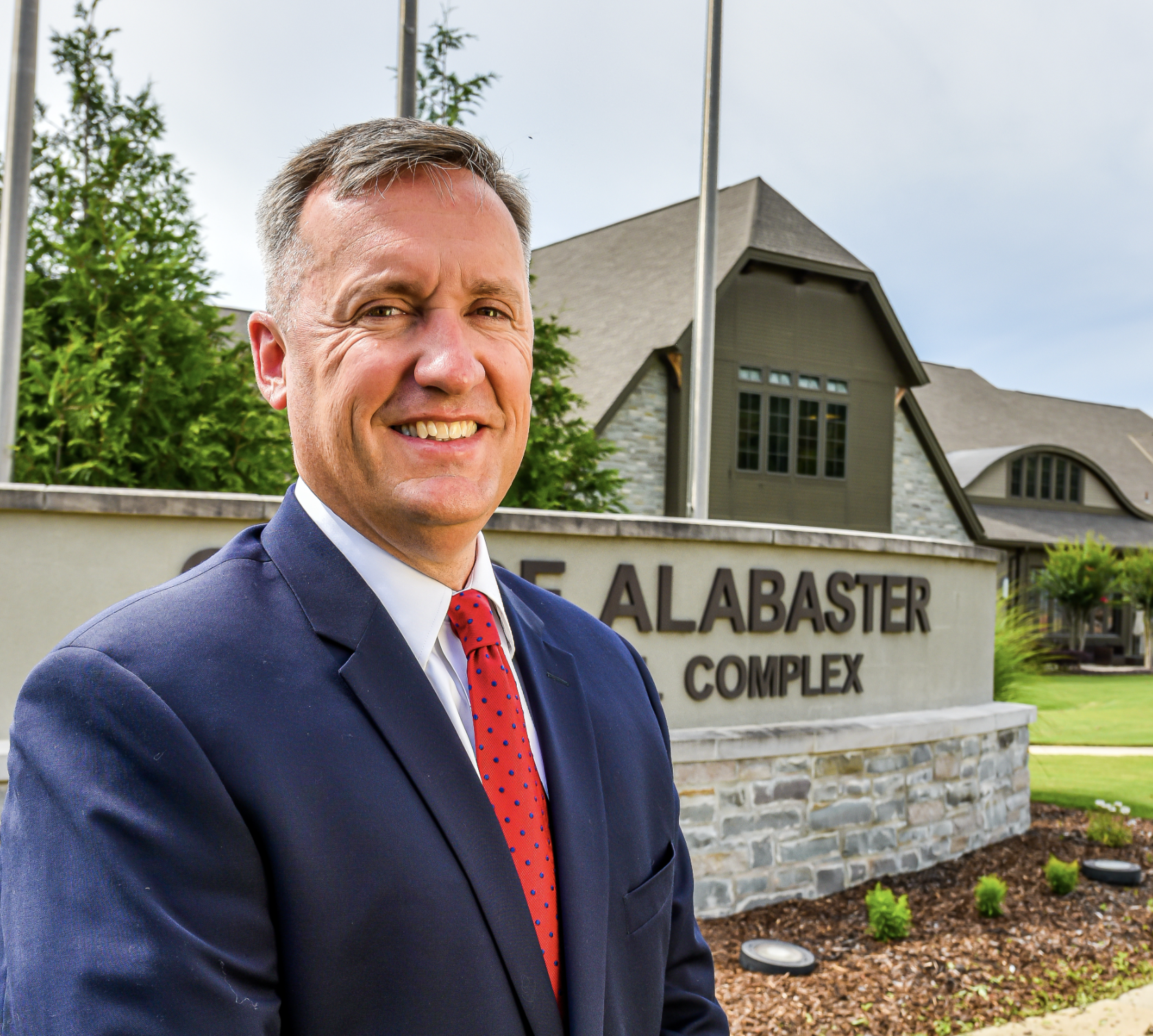 Dear Friends,
It is one of my favorite times of year here in Alabaster, with the beginning of spring and all the excitement this time of year brings. Spring sports are in full swing, and it is time to start celebrating the accomplishments of the graduating class of 2023!
In this issue, we're excited to shine a spotlight on 11 of our wonderful Thompson High School seniors (see Super Seniors story on page 22). These kids are involved in diverse activities and pursuing different paths for their futures, but the one thing they all have in common is the Alabaster City Schools launch pad. Our school system offers so many different ways for our students to shine whether it's through academics, athletics, art, theatre, dance, music, and on and on.
This year's senior class celebrated the fourth football state championship during their high school years—one for each year at Thompson High School. The Warriorettes dance team was named the 2023 Gameday Live National Champions at the UDA competition in Orlando. And we look forward to many more exciting things happening before the end of the school year!
We are also eagerly awaiting the highly anticipated opening of the new Police Department at the end of April. We're close to celebrating the grand opening of the new Patriots Park. And if you've noticed cameras going up at some of the city's major intersections, this is through an agreement with Alabama Power to add cameras designed to monitor traffic flow and railroad crossings so the Alabaster Police Department's Communications Division can continually monitor and quickly notify the public about blocked rail crossings, traffic flow issues, and more.
I am so grateful to live in and serve the city!
Mayor Scott Brakefield