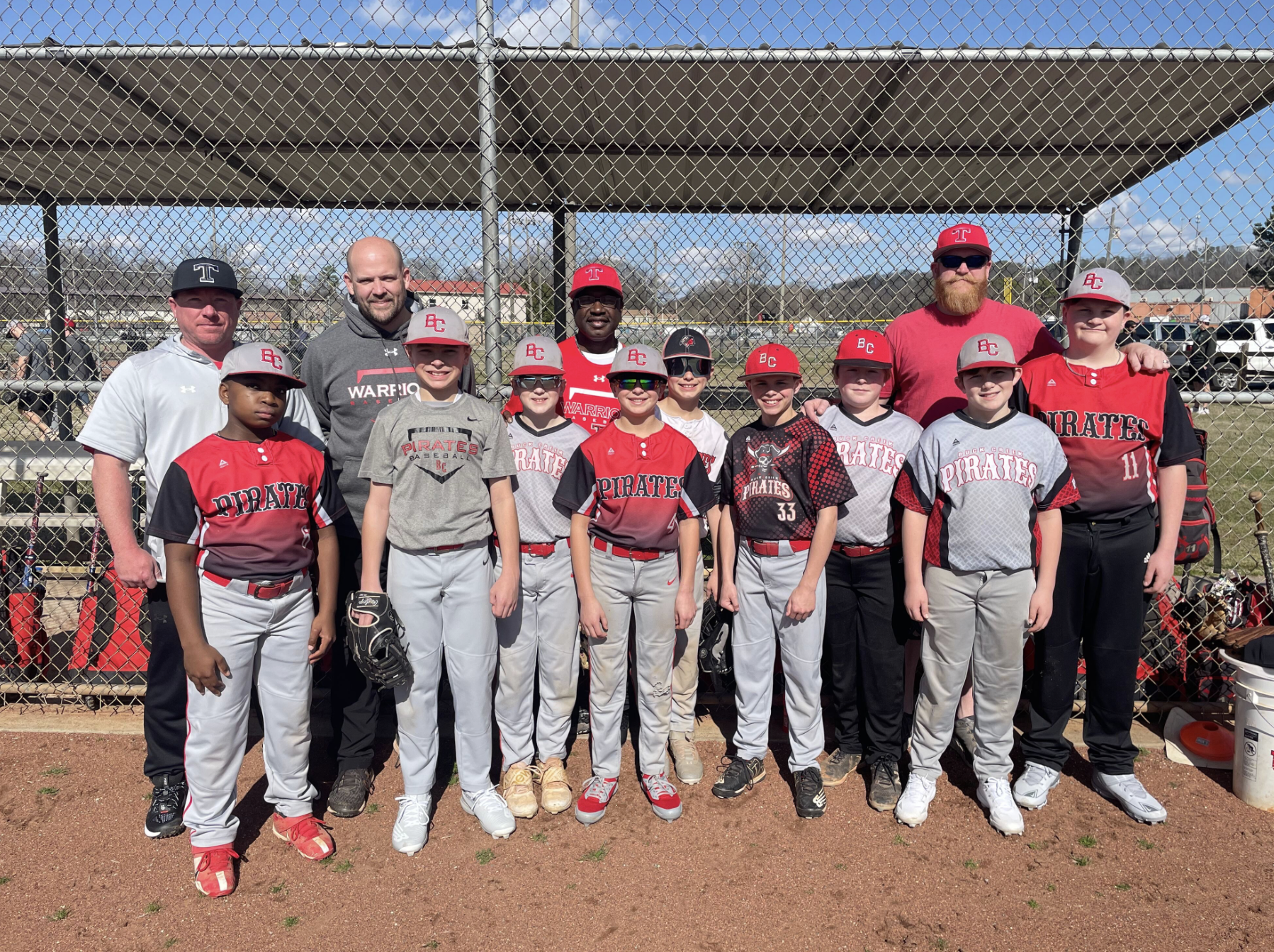 It's about more than sports for Alabaster's busy volunteer coach.
By Lori Culpepper
Volunteering as a coach with Alabaster Parks and Recreation was born out of necessity for Ellis Lawrence in 2015 when his son's team needed someone to step up and fill the role, but the experience turned out to be so positive that he's been with various sports programs ever since.
  He and his family have lived in Alabaster since 2006, and he is an IT network/security engineer and consultant. He owns and operates Tek Solutions LLC, a managed IT service provider for small- to medium-sized businesses.
Even though his day job is not related to coaching or sports, and he had no experience in those areas, he says that's not as important as having a passion for working with kids. "If you have a love or passion for working with kids, everything else tends to come naturally," Lawrence says. "The motivation for a lot of [volunteer coaches] is our own kids, but it's not just about teaching the sport. It's about teaching them to be responsible members of society."
While it's not a must for volunteer coaches to have experience in sports, they do undergo a background check. There are meetings to discuss teams, rules, and responsibilities of coaches prior to the start of new sports seasons, and there are sometimes training courses for the coaches to participate in. For example, when he started coaching football, Lawrence did training related to identifying concussions and handling the situations properly. There may also be training related to positive coaching and how to best respond to different player situations.
Lawrence adds that he knows some parents might be hesitant about coaching if they don't feel knowledgeable about a particular sport, but he says that in today's society, YouTube and Google can be extremely helpful. "For learning the fundamentals of each specific sport, understanding the rules, and finding out what the role of each player is, you can find that information quickly," he says. Each team typically has two coaches, so no one has to figure it out on their own.
The time commitment varies depending on the sport and ages of the team members, and for Lawrence, it's been an almost year-round commitment. He has coached soccer, baseball, basketball, flag football, and full contact football. "Due to the number of sports that my son participates in, it is a year-round commitment with a short break in the summer. Each sport has a fairly similar weekly commitment of four to six hours of practice prep and team practice time with one or two games per week," he says. "The exception is full contact football which requires a 10 to 12 hour focused practice prep and execution time and one game per week."
Lawrence says the satisfaction that comes from being a part of the kids' lives is worth it. "I can still remember some of the coaches I had when I was playing sports as a kid," he says. "If it's a positive experience it will stick with them for the rest of their lives."
  Keeping children active in sports is important in developing their physical skills, but he says it also creates a foundation for their psychological and mental success. "They will learn how to function within a team, they will learn personal responsibility, and they will form relationships with their peers (in a positive and safe setting) that could last a lifetime."
 Lawrence says his favorite part of volunteering is the relationships with the kids and parents. "It is a privilege to be a part of our children's maturation, not only to teach the fundamentals of a particular sport, but to mold their growth as young men and women."
There are many life lessons that players are constantly learning on the field, such as how to handle adversity; having respect for everyone, including authority figures and peers; and personal responsibility related to filling their role within the team. "During these formative years a lot of kids feel they have no control over what happens in their lives," Lawrence says. "But we teach them that each individual can control two things: their own effort and making sure they always do their best to give 100 percent; and their attitude." Lawrence encourages his players to stay positive by performing their job with a smile and having fun.
In the years that he's been a volunteer coach with Alabaster, he says he's seen a natural increase in participation and growth in youth athletics as the community continues to grow. "I am most excited about and impressed with the investment to improve the facilities with the new fields at Veterans Park and the use of Larry Simmons Stadium by the Park and Rec teams."
This spring, Lawrence will be directly involved in coaching the Warrior Baseball Club 11U team, and his son Braden, 11 years old, will be playing on the team. His wife, Pamela, is also very involved in Alabaster sports. She works in the IT field during the day as well, but she serves as a team mom for many of the youth athletic teams. She's also a dance mom and color guard captain mom, getting involved in those activities with Lawrence's daughter, Taylor, who is 18 years old. She will graduate from Thompson High School this spring.
For those who have kids interested in sports, Lawrence says getting involved in Alabaster programs will be a great experience. For parents, he adds that volunteering as a coach will likely be a great experience as well. It's very possible that others will have a similar experience to him that starts with getting into coaching out of necessity but staying long after that point because it has such an impact on so many lives.