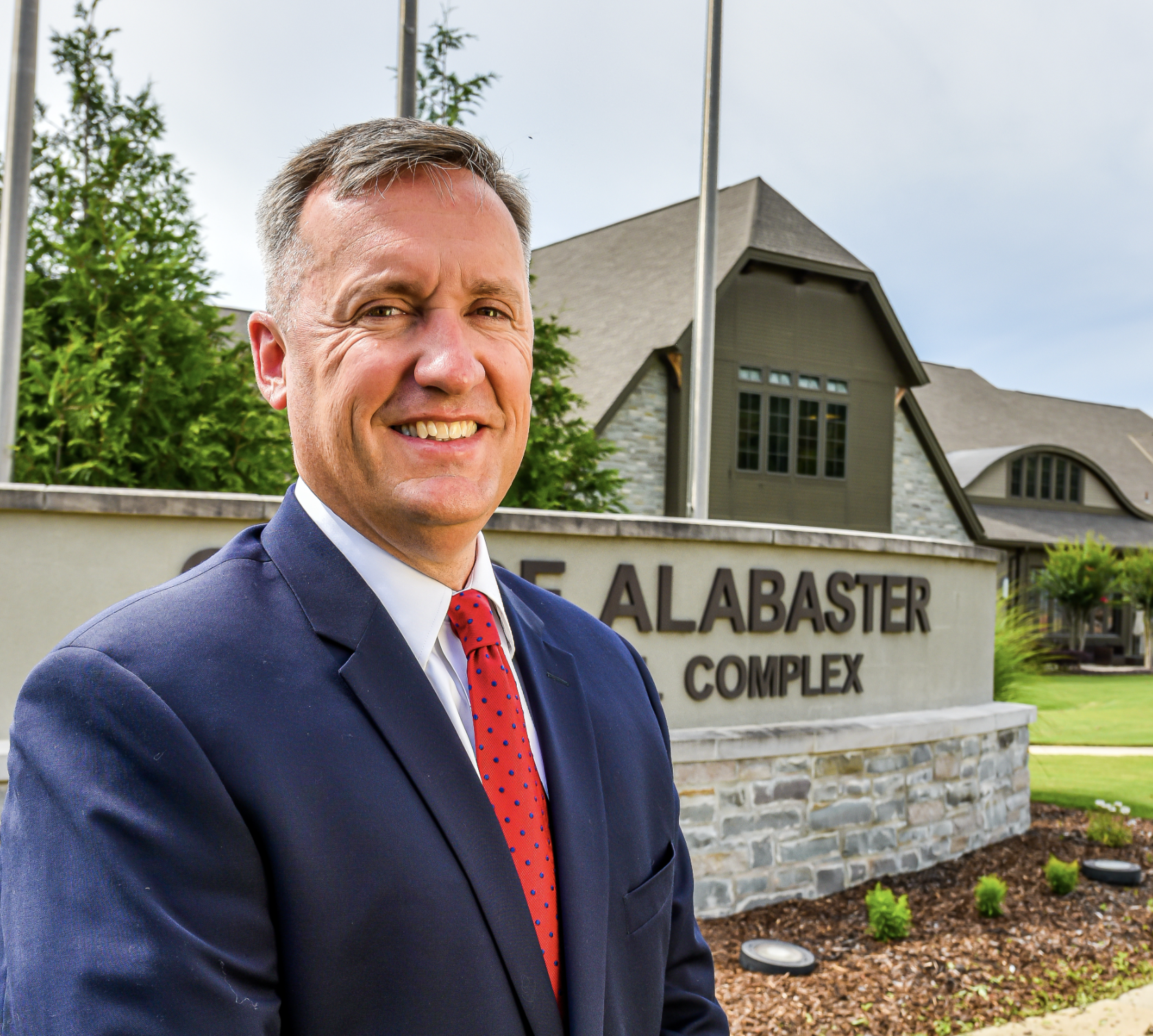 Dear Friends,
As the weather warms, and summer inches closer, I get excited about what the next few months hold. We celebrate our Thompson High School Class of '23 as they prepare for graduation on May 23rd. We are so proud of all our graduates and can't wait to see what they will do!
Summer also means CityFest, and the stage is set for this fantastic festival headlining Sister Hazel and Chris Lane on June 3rd on the grounds of Thompson High School. I'm looking forward to great music, food, and seeing the community come together for this fun event. I appreciate all the work that the Alabaster Arts Council and the many volunteers do to make this a must-attend event in Alabaster.
And finally, I'm appreciative of the City Council for supporting my Alabaster Fast Forward plan. On February 27, the Council voted to enact an additional one-cent sales tax in Alabaster to fund significant municipal upgrades, including a new library, a new community recreation center, an additional school resource officer, Highway 119 widening, comprehensive repairs to Alabaster Boulevard, and public safety enhancements.
The increase brings Alabaster in line with hundreds of cities throughout Alabama with similar sales tax rates. The sales tax rate in the city was previously nine percent, with five percent going to the state and Shelby County and one percent earmarked for Alabaster City Schools. With this additional funding, we will be able to construct a new library and address numerous transportation, recreation, health, safety, and quality of life issues for our residents.
With the revenue generated by the additional penny in sales tax, Alabaster will fund a wide range of projects requested by the city's residents. The capital project campaign—Alabaster Fast Forward—funded by the additional one-cent sales tax will transform the city over the next few years.  So with great gratitude, I look forward to longer summer days and the excitement of big things to come in Alabaster!
Mayor Scott Brakefield