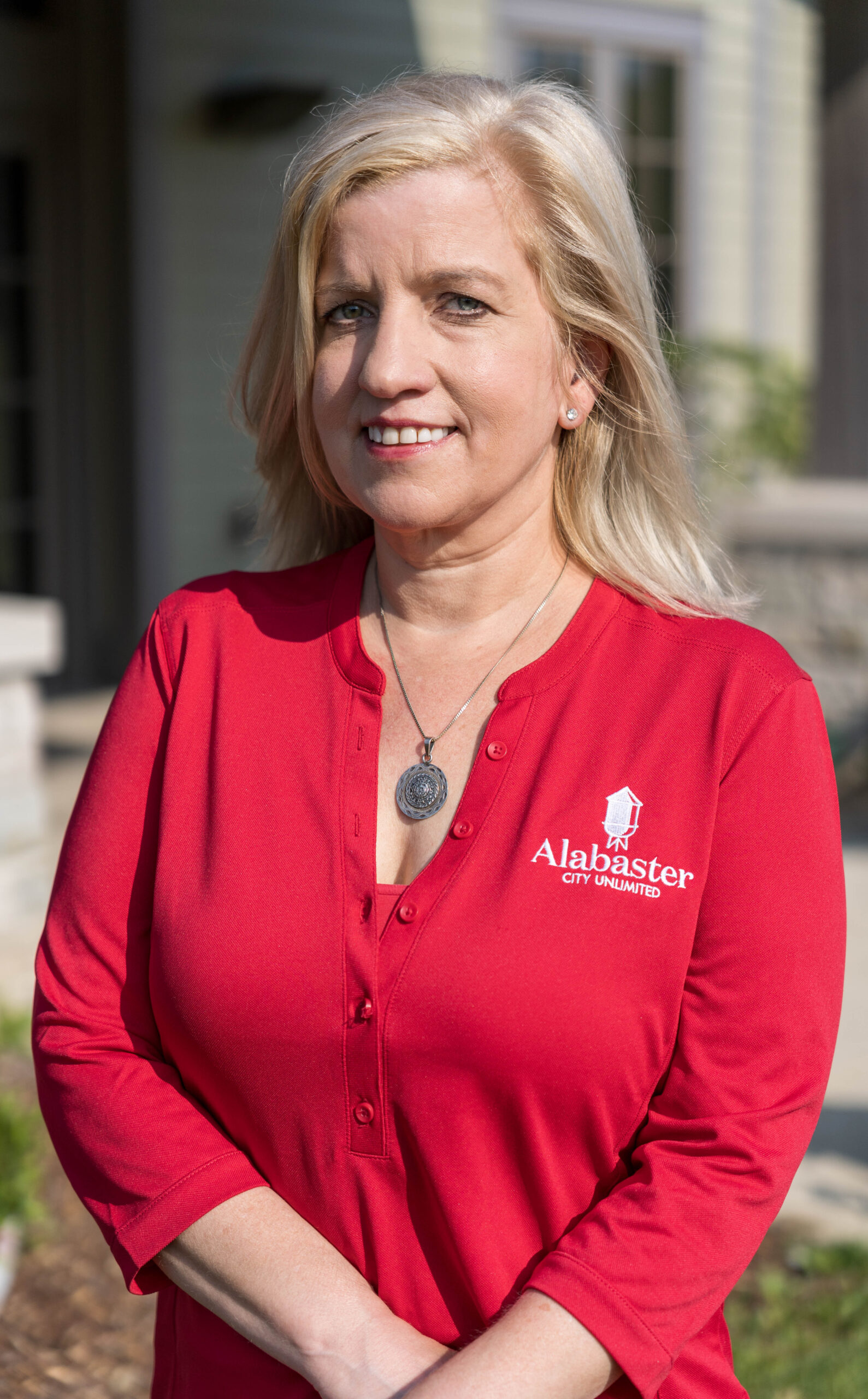 Photo by Neal Wagner
It doesn't take long to realize that Stacy Payton would rather talk about the Senior Center than herself. She clearly loves what she does and who she does it with. Stacy grew up in Scottsboro, Alabama, graduating from high school and furthering her education at the University of Tennessee Chattanooga where she got a bachelor's degree in Psychology. Her adult working life has been dedicated to working with seniors; for the last three years as the Alabaster Senior Center Manager. She and her husband Dwayne live in Alabaster with their two dogs, Lil Bit and Princess, and they enjoy working in the garden, riding bikes, and working on their family farm in Roanoke.
The Alabaster Senior Center is a hub for adults age 55 and older, providing a place where people meet and take part in all sorts of activities. It doesn't cost anything to join, though there are some costs associated with certain activities. At present, the center has over 1,000 members. That's a lot of good people revolving around a strong manager and her staff. We asked Stacy about her work at the center—a job she clearly loves.
Alabaster Connection: The Senior Center seems to be thriving? Why do you think that is?
Stacy Payton: We have great members and a great staff who loves what they do. We look forward to coming to work.
This is a happy place to be and work.
What role do you think the Senior Center provides?
The Senior Center is essential to a wide variety of Shelby county members where socialization, physical, intellectual, and nutritional needs can be met. Lifelong friendships are made here. It's such a special place.
Tell us about Lunch around the World and the cooking classes?
Each month, we go and try a different country's cuisine. It's always fun to be with friends trying something new. And with our classes, we select fun nutritional dishes on a budget and learn how to prepare them.
What is Hooks and Needles?
This is our knitting and crocheting group. It's such a great, loving, and selfless group. In 2020, they made 50 twiddle muffs for ACA (Alzheimer's of Central Alabama), and in 2021, they made 50 scarves (and hats) for ACA. This year the group is working with Shelby hospital. They are making hats and blankets for newborns.
Do the members take trips through the Senior Center?
Our last overnight trip was in January 2020 when we went on a cruise. We had another trip planned, but we had to cancel due to the pandemic. We have been on many day trips, and we are looking forward to an upcoming overnight trip.
Can people volunteer at the center?
Oh yes. We have many wonderful volunteers. For anyone who wants to volunteer, we have an application form to fill out, and we do background checks for everyone's safety.
What is the best way to discover what's going on at the Senior Center?
It's good to come here and pick up a calendar. We also send the calendar via email and post frequently on Facebook. We have a lot going on every month. Hula hoop classes, yoga classes, gardening classes, Zumba Gold, Arthritis exercise classes, line dancing, watercolor classes, acrylic painting classes, bridge, Mahjong, Rummikub, and much more. I encourage everyone to come and visit us. You will not regret it! Our schedule changes occasionally, so please call or stop by to see us! Many programs require signing up in advance. Our sign-up day is the first business day of the month. Our sign-up day for July programs and outings will be July 1st at 8 a.m. You can pick up a number at the front door at 7.a.m. Same with our August programs and outings, which will be on August 1st. Please call the Senior Center if you have any questions. We are so happy to help in any way we can. 205-663-1307
Is there transportation for those who need to get to the Center?
Absolutely. We offer transportation daily through Classtran (call for details).
What else can we share with the Alabaster community that you feel is important?
I feel very fortunate to work for the City of Alabaster and the Alabaster Senior Center. Our goal is to provide a better quality of life for the seniors of Shelby County in the best way possible. Everyone has different needs, and we want to do our best to meet them to the best of our ability be it physical, social, purposeful, etc. We love our members, and we will go above and beyond to add quality to their lives. If we can't help, we can provide resources.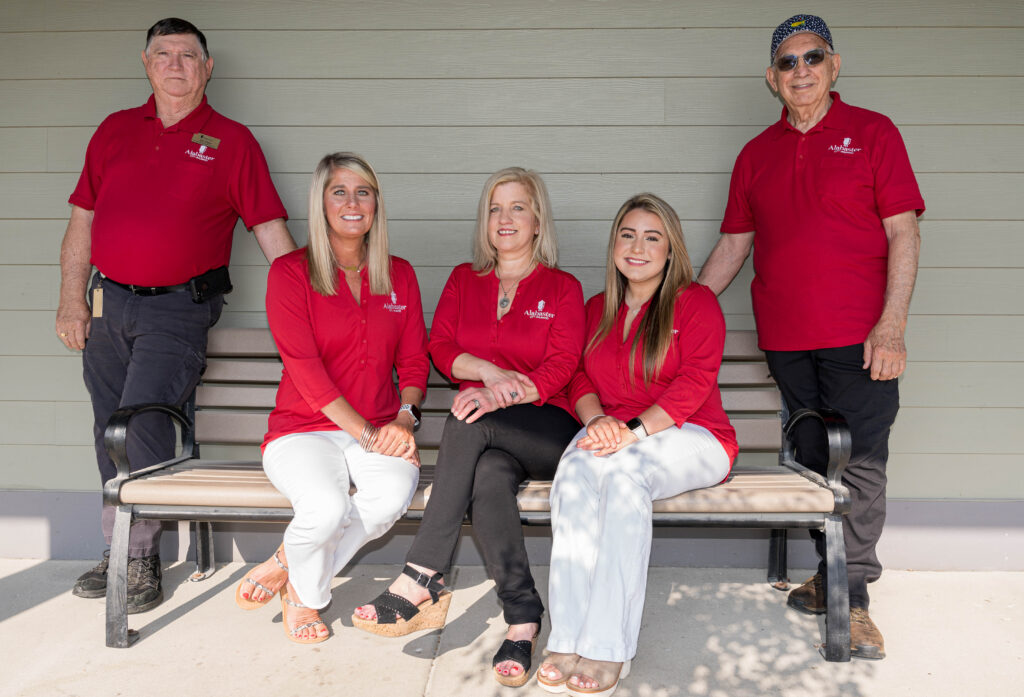 Alabaster Senior Center
1097 – 7th Street SW
Alabaster, AL 35007
205-663-1307
[email protected]