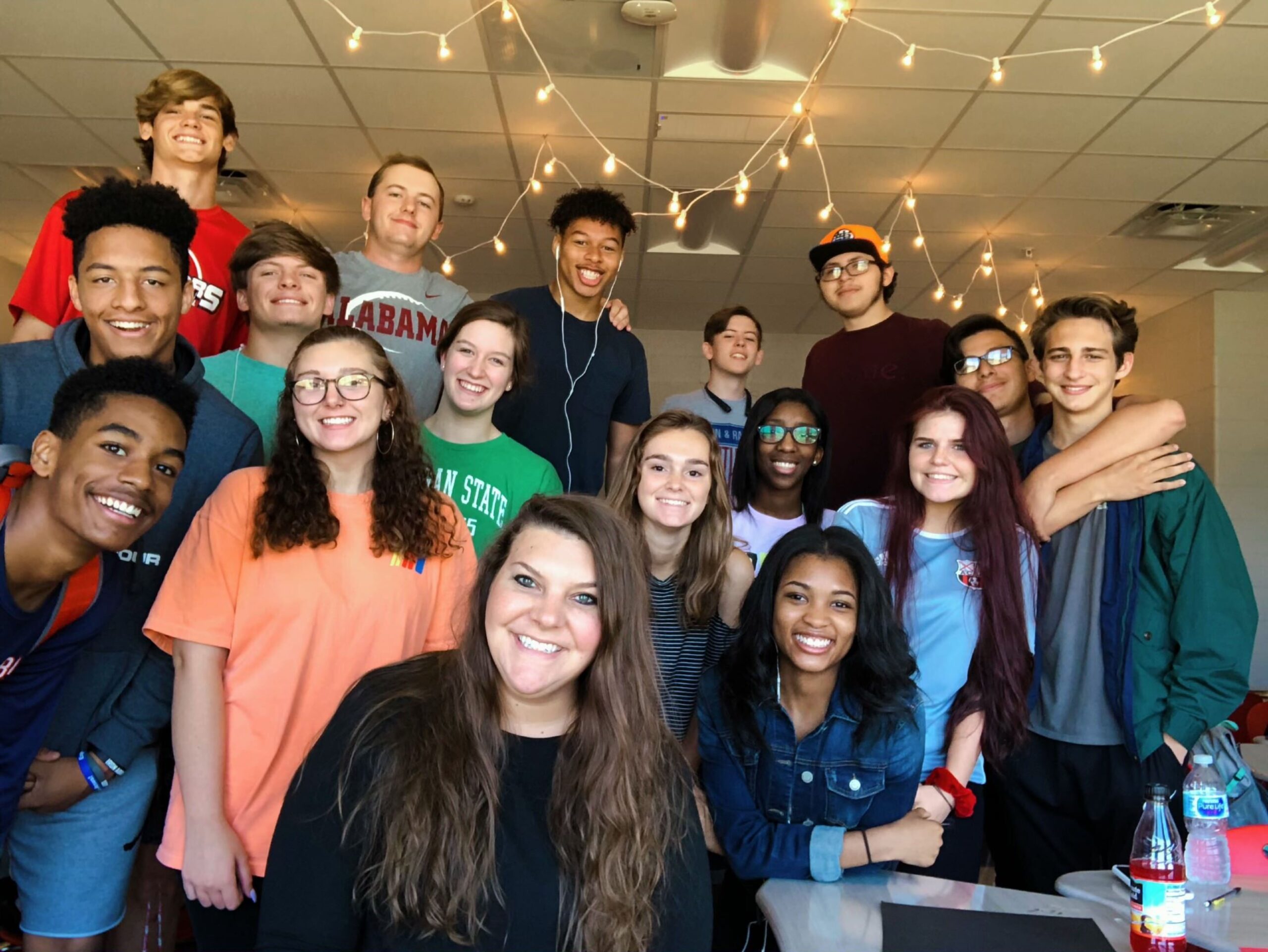 By Lori Culpepper
After a milestone year obtaining her doctorate, being named Thompson High's Teacher of the Year, and being named Alabaster City Schools' (ACS) District Secondary Teacher of the Year, McKenzie Wayman is committed to raising the bar even higher during the 2022-2023 school year.
"Last year was one of my personal best in my career. Obtaining my doctorate truly felt like an exhale after the culmination of higher education courses, research, and years upon years of writing," Wayman says. "Even though it was a consistent challenge, I believe that I was a better teacher and mother because of it. I hope that I modeled to my students and daughter that learning, balance, and determination is a lifelong process and does not stop after achieving a goal."
Wayman grew up in Columbiana and graduated from Shelby County High School. She attended the University of North Alabama where she received a Bachelor's degree in Spanish and Secondary Education with an emphasis in English as a Second Language. Early in her adolescence, Wayman was an assistant dance teacher, which is where she says her passion for teaching began. She grew up with her stepfamily, the Gonzalezes of Gonzalez Law Firm, a bilingual family from Puerto Rico.  "The love and respect I had for them translated into a love and respect for Spanish. Teaching Spanish seemed like a natural marriage of my two passions," she says.
In Spring 2019, she graduated once again from the University of North Alabama with a Master's degree in Family Studies. She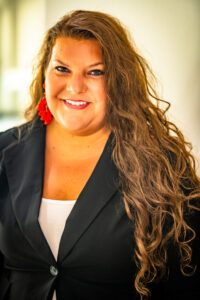 immediately began work on her final degree, Doctorate of Education in Curriculum and Teaching from Northcentral University. Wayman defended her dissertation, "Educator Perceptions of Relationship Building with Their Students and Classroom Implications: A Phenomenological Study," and completed her doctoral program in October 2021.
Another challenging aspect of teaching in recent years has been the COVID-19 pandemic. While Wayman believes many educators anticipated some sense of normalcy last scholastic year, she says they were met with even more social-emotional and academic challenges than the year before.
"That is not to say that we did not experience normalcy at all, because we did. Having students in the face-to-face setting all year, when other districts did not, helped to foster that sense of community that our kids and educators missed so desperately in the years prior," she says. While better in some ways, she thinks the exhaustion of actively teaching, living, mentoring, and surviving during a pandemic began to catch up with her and her fellow teachers. "It is my prayer that last year was one of transition and this year will be the greatest yet," she says. "I only have a positive outlook about all that is to come."
Wayman is looking forward to fostering creativity with her students, and she says she's excited about the possibility of getting to put students' desks in groups to enhance their communicative skills. She is anticipating greater lessons and student engagement by utilizing technology at a higher level thanks to ACS's commitment to ensuring each student in the district has a Chromebook.
After being the only Spanish teacher at Montevallo High School for four years prior to teaching at Thompson, Wayman says she's now one of five, and she's embraced the opportunities for collaboration and friendship that have come with that. She teaches varying levels of Spanish for grades 9 through 12, and for the past two years, she has sponsored and helped create "The Warrior," Thompson's yearbook.
"While I no longer teach English as a Second Language as I once did at Montevallo High, I frequently have students who are Non-English Proficient (NEP) and Limited English Proficient (LEP) in my classes. This provides them a much-needed break from the rigorous academic language throughout the day and allows me to build a positive relationship with them as another mentor on their side in an academically challenging environment," Wayman says.
"There are so many things I love about teaching in Alabaster. My husband, Jamy, graduated from THS, so this city has always felt like home. I am thankful that my family is able to build community in a myriad of ways. We live in Alabaster, we serve and worship in Alabaster at Cultivate Church, and our daughter, Ayla, is now a Warrior herself," she says. "Experiencing the resources and support as both a teacher and a parent in the ACS system is such a blessing."
As an educator, she is adamant about building positive relationships with her students before expecting them to work hard for her. "Once students see the real me, understand me, know that I will extend them grace and respect, and know that I am trustworthy, they will work hard for me even if they are not in love with the content," she says.
Wayman believes that relationships make instruction easier, the classroom environment peaceful, and students more engaged, so she is committed to being a person to her students, not just a teacher. "I want them to feel comfortable approaching me if they see me with my family in public or asking for advice during those hard adolescent years." She says this type of relationship does not just happen. There are calculated choices she makes each day that help foster those positive relationships. "But I have found that when I focus on the whole person in the student desk in front of me, everything else, including Spanish grammar, just falls into place."