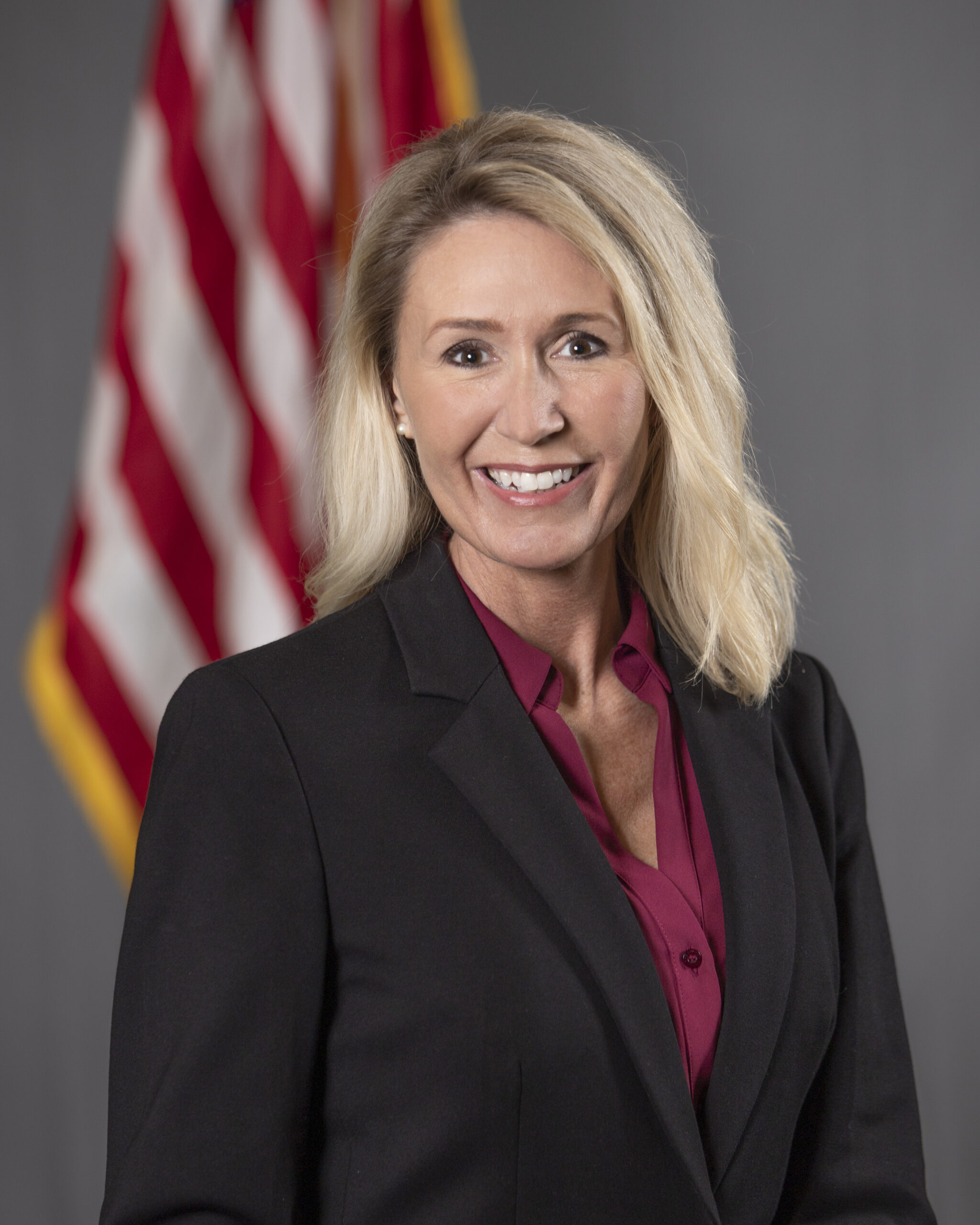 Kerri Pate—Ward 7
Alabaster Connection: How long have you served Ward 7?
Kerri Pate: I was elected in 2016, and in 2020, I ran unopposed, so I'm two years in to my second term.
AC: How long have you been in Alabaster, and where do you live?
KP: I've lived in Alabaster since 1996. We built our home in Grande View in 2001 and still reside there. Although I'm not originally from here, my husband was raised in Montevallo.
AC: What committees do you serve on or chair?
KP: I serve on the Planning & Zoning commission, Parks & Rec committee, and the Public Safety committee.
AC: What are the biggest issues facing Ward 7 and the city as a whole?
KP: Our biggest issue in Ward 7 is TRAFFIC, mainly since 119 runs right through it. We are glad to finally see movement on the Highway 119 widening project, after a long wait. And of course, I can't mention "issues" of our area without mentioning the trains blocking the tracks.
AC: What are the things that you or the whole Council have accomplished during your term that you are especially proud of?
KP: Individually, I enjoy helping with the small day-to-day issues that residents bring to me. I enjoy speaking to them and getting to know my neighbors in Ward 7. Things like a pothole needing attention turns into a new relationship with a resident. It truly is an honor to serve, and I enjoy the small things the most. Don't get me wrong; the big building projects are very exciting as well! Since my children were small, I always envisioned a Rec center. I am very proud of our Mayor and Council for the negotiations with Alabaster City Schools to secure the land for our future Rec center. Although we are a couple of years off from construction, this will serve and enhance the lives of our residents through every phase of life. Another accomplishment I'm very proud of is our partnership with the County on the construction of the traffic signal at Highway 17 and Kent Dairy Road. This is huge for the safety and function of this area.
AC: How do you feel about the extra year added to your term by the state?
KP: The extra year will give us more time to see the projects on which we have voted and secured funding come to fruition. Government is SLOW, everyone jokes about that, but you don't understand the magnitude of it until you serve or work in it, so I'm looking at it as a gift.
AC: What is still on your to-do list to accomplish?
KP: My top item is for a light to be installed at the Veterans Park entrance (we are in talks with ALDOT already) and continued negotiations on the second phase on widening 119 (first phase just beginning). Next to traffic concerns, the number-two complaint I hear about our area is the lack of good dining choices. Our city is constantly in recruiting mode for new businesses and will continue to be. And to see our dreams of the Rec center be completed.
AC: Tell me about your day job and your family?
KP: I've been blessed to work for American Village in Montevallo for 13 years. I serve as the volunteer coordinator and sales manager. I'm married to Doug, and we have three children who we proudly raised in Alabaster and who have been Warriors since day one. Our oldest, Savannah, is married and lives in Daphne; our son Sawyer is at Auburn where he is on the football team; and our baby, Ella, is about to begin her freshman year at JSU where she will be playing softball. We are beginning this whole empty nest gig and aren't quite sure what to think about it. We plan on more visits to the beach, more concerts, and a lot more exercise!
Council Comments:
The 4th annual Alabaster Health Fair, "Health and Harmony," will be hosted at the Thompson High School Arena on Saturday, September 10th from 10 a.m. to 2 p.m. With partners Shelby Baptist Medical Center, Discover Shelby, and Alabaster City Schools, the event will feature healthcare screenings, medical and healthcare vendors, doctors from a variety of disciplines, and seminars with expert presenters. Blair's Pharmacy will host an insurance open-enrollment clinic with wellness checks and vaccines, and there will be an interactive medical equipment display with an inflatable colon. With an emphasis on music therapy, the fair will feature musical performances by the Junior Symphony Orchestra, ACS Performing Arts, and others. Check the city Facebook page and the city website for more details, or email Stacy Rakestraw with questions at [email protected].
–  Stacy Rakestraw
All the best to students and teachers back at school… Go Warriors! Don't forget to join us at the green space near the water tower for Alabaster Jubilee No. 2 on Saturday, October 22. Read more about this awesome event in our Feature story in this issue.
– Jamie Cole